Where is Reseda, CA? A Guide to This LA Neighborhood (Answered by a Local)
Last Updated on September 26, 2023
The Valley region in Los Angeles County is HUGE. Because of this, it can be very easy to feel lost on where a specific city or neighborhood is located, especially if it's not as famous as, say, North Hollywood.
If you're curious about the location of Reseda, California, then you're in luck! As a local in the area, I'm here to provide you with all the information you need to know about this beautiful and vibrant community that many call home.
Reseda's Location
Located in the San Fernando Valley, Reseda is a smaller neighborhood in Los Angeles, California. It's situated on the western side of the Valley. For context, it's adjacent to the neighborhoods of Tarzana to the south, Winnetka to the west, and Northridge to the north.
Reseda is very accessible from major freeways such as the 101 and the 405, which makes it a great place to live if you want a quick launch point to many areas of the Los Angeles County area.
You're perfectly situated about 45 minutes from LAX, 45 minutes from Malibu to the west, 30-45 minutes from Santa Monica, and a similar distance to just about any area of LA you want to visit.
On top of this, Reseda is served by several public transportation options, including a few buses and the Metro Orange Line.
Where is Reseda, Los Angeles, CA, USA on Map?
Here is a quick look at Reseda's location on Google Maps. You can click the map to expand the view, where you can then input directions and explore the nearby area accordingly:
Weather in Reseda
Much like the rest of the Los Angeles area, Reseda enjoys a mostly Mediterranean climate. This means mild temperatures and low humidity throughout most of the year.
However, the summers can definitely get hot, with temperatures hitting the 100s in the summertime.
Overall, Reseda tends to enjoy long, warm summers and mild winters, making it an ideal place to live or visit for outdoor lovers.
Average Temperatures in Reseda
The average temperatures in Reseda vary depending on the season. In the summer months, temperatures can range from the mid-70s to the mid-90s, with occasional heat waves pushing temperatures into the triple digits. The winters are pretty mild overall, with temperatures rarely dipping below the 60s during the day and dropping to the mid-40s at night.
Rain in Reseda
Reseda receives most of its rainfall between the months of November and March. Again, just like most of the Los Angeles Metropolitan area, the rest of the year is mostly dry, with little to no rainfall in sight.
The dry and mild temperatures make Reseda a great place for nature lovers and outdoorsy folks to enjoy some hiking, biking, and picnicking year-round.
Things to do in Reseda
Explore Reseda's History in the Motion Picture Industry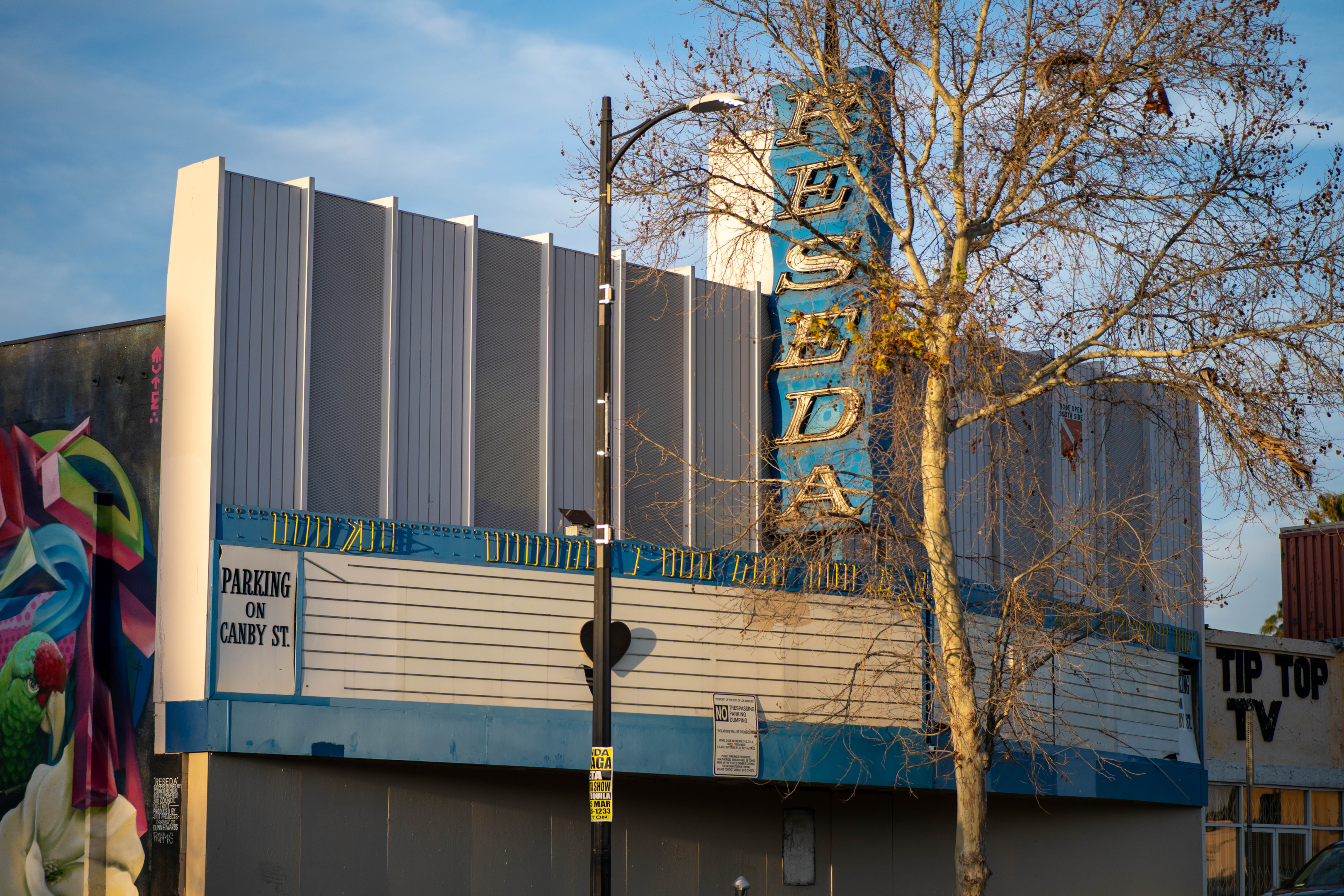 One of the unique things about Reseda is that it has a rich history as a major hub for the motion picture industry. In fact, in the early 20th century, many of the big-time studios and production companies of that age were founded or located in the area.
In modern times, you can still the remnants of this amazing history in the form of the Reseda Theater, which was originally built in the 1940s and served as a venue for movie premieres and other events.
The theater, located right on Sherman Way, has since been converted into a church (a great one at that!), but it still retains much of its original Art Deco architecture as one of LA's many historical landmarks.
Beyond the theater, Reseda was also home to several important movie studios, including the Mack Sennett Studio and the more established Keystone Studio.
Enjoy the Best Parks in Reseda
Reseda is home to several great parks, making it a great place for outdoor lovers (like myself). Whether you're looking to go for a jog, go on a bike ride, have a picnic, or play some sports, there's a park in Reseda that will meet your needs.
One of the most popular parks in Reseda is Reseda Park, which is located on Victory Boulevard.
Reseda Park comes complete with a playground for the kiddos, a recreation center (with a community room and more), basketball courts, tennis courts, and several picnic tables and picnic areas, making it a popular place for families to spend the day.
It also has a swimming pool that's open to the public during the summer months, offering a fun way to beat the crazy heat that Reseda sometimes has.
Another great park in Reseda is Cleveland Park, located on Vanalden Avenue. This park is actually a bit larger than Reseda Park and also offers many activities to choose from, including hiking trails, tennis courts, basketball courts, sports fields, and an absolutely unrivaled scenic overlook with views of the San Fernando Valley.
Cleveland Park also has a few picnic areas and playgrounds, making it yet another great place for families to spend some time together.
If you want to explore a bit beyond Reseda, there are many parks within a very short (<10 minutes) drive away. For example, you can visit Serrania Park and Shadow Ranch Park in Canoga Park, Lake Balboa Park near Van Nuys, and even Delano Recreation Center in Van Nuys.
Enjoy the Best Hikes in Reseda
Reseda is home to quite a few hiking trails that come with amazing views of the San Fernando Valley and the mountains nearby. Here are some of the best hikes in Reseda to choose from!
Top Hikes in Reseda
1. Caballero Canyon Trail
The Caballero Canyon Trail is a roughly 4.4-mile loop that offers timeless views of the valley area around the city. The trail is moderate in rating, which means it should be easy enough for all levels of hikers but challenging enough to get a decent sweat in.
Along the way, hikers really love stopping to enjoy the wildflowers. There are a few benches littered throughout the trail to make soaking in the views even easier, or if you just need to catch your breath. We're not here to judge.
2. Marvin Braude Mulholland Gateway Park Trail
The Marvin Braude Mulholland Gateway Park Trail is a 3.3-mile out-and-back trail that, yet again, offers ridiculously great views of the San Fernando Valley.
The trail is rated as easy, so it's the perfect hike for families and hikers of all fitness levels.
Along the hike, you can soak in views of wildflowers or enjoy one of the several overlooks. Sometimes you can even catch some wildlife like coyotes or foxes!
The trail is also dog-friendly, so feel free to bring your furry friend along for the ride. My not-so-little pup Luna loves to go here just as much as I do.
3. Top of Reseda Trailhead
The Top of Reseda Trailhead is actually a popular starting point for several hiking trails, including the East and West Reseda Fire Roads and the Reseda to Parker Mesa Overlook Trail. From the trailhead, you can soak in panoramic views of the valley and the mountains nearby.
The trailhead is easy to get to by car via Reseda Boulevard with easy parking to match. While the views here are absolutely amazing and I highly recommend this hike, it's rated as difficult so you should only do it if you're in decent shape and/or more experienced with hiking.
4. Reseda to Parker Mesa Overlook Trail
The Reseda to Parker Mesa Overlook Trail is one of the longer trails on this list, clocking in at 7.5 miles. This out-and-back trail gives you views of both the Pacific Ocean and the Santa Monica Mountains at the same time, which is truly a sight to see.
The trail is considered difficult and is probably best for experienced hikers, although I actually started hiking this trail when I wasn't in the best shape and I was able to do it just fine.
This is yet another trail that's dog-friendly, so bring Fido along with you. He/she deserves to soak in some views too!
Great Shopping and Dining in Reseda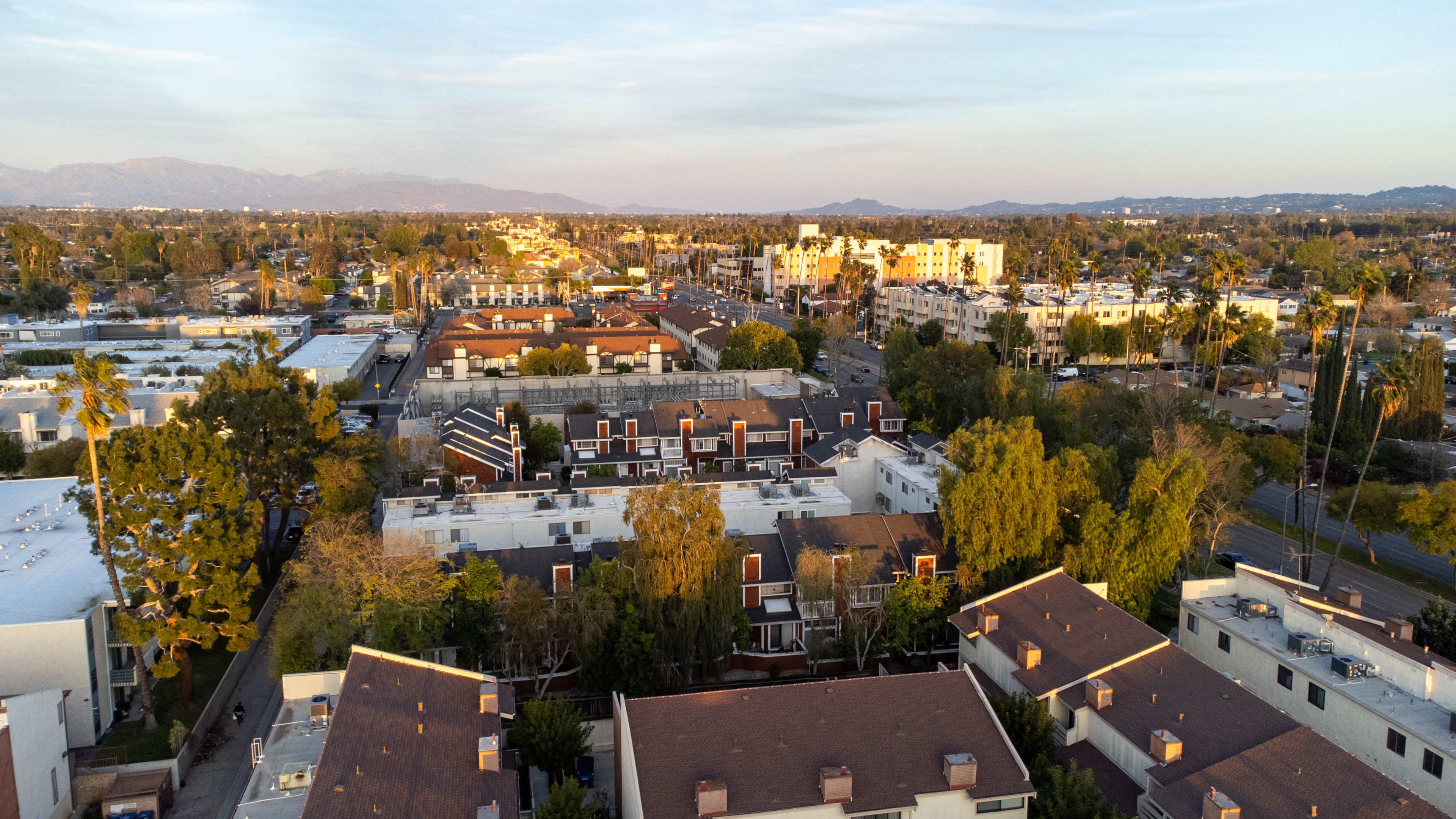 For shopping and dining, Reseda has quite a lot of options to choose from that Reseda residents have come to love. The Reseda Boulevard Corridor is home to many small businesses, including restaurants, cafes, shops, grocery stores, and even some taco trucks scattered throughout the area.
Some of the most popular foodie spots include Awesome Thai, Las Fuentes Mexican Restaurant, and Sako's Mediterranean Cuisine.
Reseda is also home to many chain stores, grocery stores, and shopping centers. You can find your typical Walmarts, Targets, Starbucks, and other chain stores and fast food joints.
The Central Business District, with a convenient Reseda location that spans across Reseda Blvd and Sherman Way, also has quite a few places to grab a bite, go shopping, and beyond. The Central Business District is truly a gem in Reseda.
Of course, if you want even more shopping, you can take a drive (about 30-40 minutes) to the city of Los Angeles to visit one of the countless shopping plazas and malls littered throughout the city.
FAQs
Is Reseda CA a good place to live?
Absolutely! Being a lesser-known neighborhood of the Valley compared to Sherman Oaks and Van Nuys, Reseda is not as crowded as the rest of LA with a manageable population.
The average resident tends to own their house versus renting, although you can definitely find some great places to rent as well.
This neighborhood has many private schools (and regular schools of course), a local college, etc. In fact, Reseda's school district is over average compared to LA, which parents really love (also explains the abundance of private schools in the area).
As far as accessibility, there are many places to park your cars (often without parking fees), sidewalks for enjoying a nice stroll with no problem, and much more. Reseda is also home to many restaurants, cafes, movies, and parks.
In terms of safety, Reseda is well-protected by the Los Angeles Police Department and the Los Angeles City Ordinance. While petty crime may happen, Reseda is generally safe.
Several families with children and young professionals live here and residents tend to lean more toward being liberal.
What cities are close to Reseda CA?
The neighborhood is situated on the western side of the Valley. For context, you'll find Tarzana to the south, Winnetka and Canoga Park to the west, Northridge to the north, and Van Nuys and Lake Balboa to the east.
Is Reseda in North or South California?
Reseda is located in South California. Specifically, the neighborhood is in the Valley region of the Los Angeles Metropolitan Area, which is on the northwestern side of the LA County area.
Conclusion: Where is Reseda, CA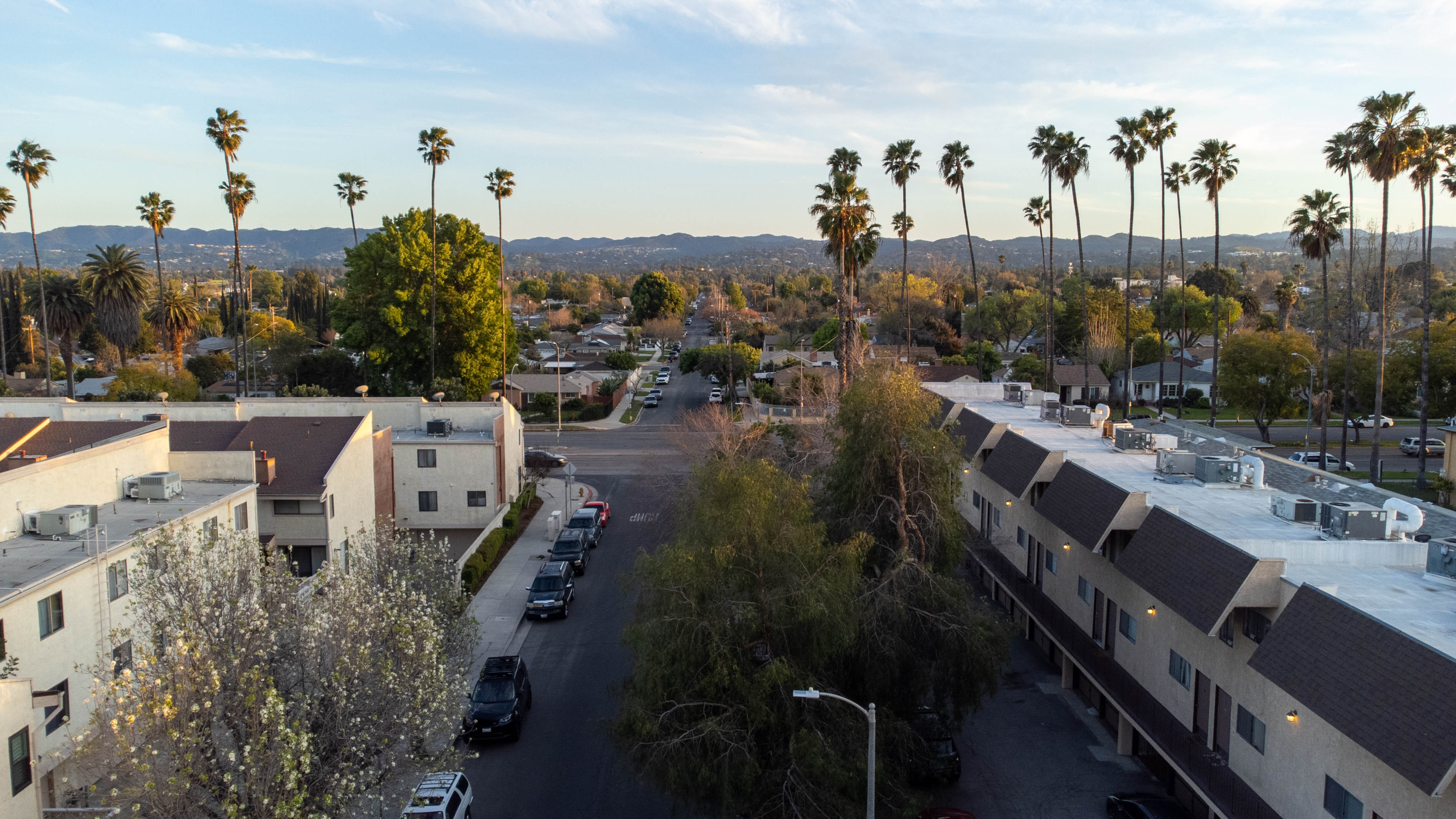 Hopefully, you can see that Reseda, California is a vibrant and diverse community that has plenty to offer. With its rich film history, amazing outdoor activities, great year-round weather, and several fun attractions, Reseda has something to offer for just about everyone.
So if you're ever in the area or considering a move to the San Fernando Valley region, be sure to check out Reseda and all it has to offer! Who knows, you might just want to call it home.