Living In Los Angeles: 20 Pros & Cons (A Local's Honest Perspective)
Last Updated on September 16, 2023
Ahh, Los Angeles. The City of Angels (Los Angeles means "The Angels" in Spanish), Orange Town, La-La Land, the City of Flowers and Sunshine, etc. If you don't know by now, Los Angeles is one of the biggest metropolitan cities in Southern California.
LA is famous for its warm and rainless weather, the bustling Hollywood and influencer scene, amazing eats, and iconic beaches. While you may have visited Los Angeles and it's absolutely a fun destination for millions of visitors every year, living here is a completely different experience.
Truth is, there are both some notable pros and cons of living in Los Angeles. Sure, you get the warm weather and all the glitz and glam that Los Angeles is famously known for, but there are absolutely two sides to the coin when it comes to living in LA.
Don't be mistaken: living in Los Angeles is a fun and enjoyable experience. I moved to Los Angeles solo and I don't regret a single thing about it. But before you make the big move, it's important to know all there is to know about this great place.
I've lived in LA for going on five years now. This means that I've been here long enough to know all the ins and outs, but short enough to have a fresh perspective on LA versus other cities that I've lived in.
To help you make an educated decision on whether or not you want to move to Los Angeles, this article provides a rundown of 20 pros and cons to consider. Let's dig in!
Pros of Living in Los Angeles
1. Los Angeles Weather is Beautiful All year Round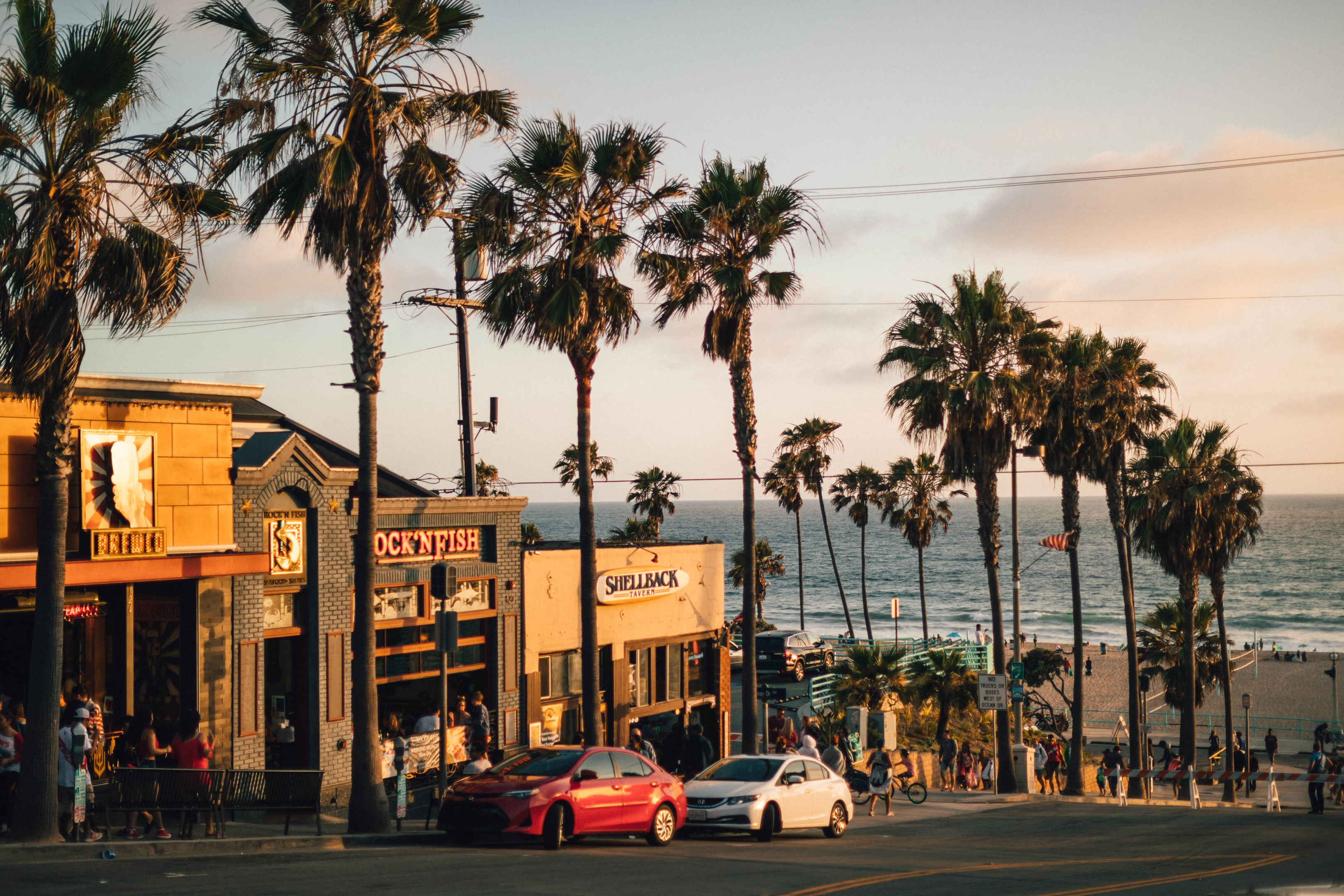 As you would imagine, Los Angeles is home to some ridiculously amazing weather, just about all year round. Sure, we had some snow in early 2023 that threw us for a loop, but that is definitely a one-off and far from the norm in LA.
According to Weather Spark, the year-round temperature in Los Angeles typically varies from 48°F (winter temperatures) to 85°F (summertime) and is rarely below 42°F or above 93°F. In the summertime, you can expect beautifully warm weather with temperatures around 81-85°F, making it the most pleasant weather year-round perfect time to hit the beach or go for a hike at Runyon Canyon or the Hollywood Sign Hike.
All in all, the weather stays very consistent in Los Angeles and this is a major perk that folks fall in love with (personally I say it's so much better than the weather on the east coast). It's highly unlikely that you'll run into weather that is anything less than ideal.
2. Tons of job opportunities in many industries
While Los Angeles is known for its thriving film and entertainment industries, the job market is much more expansive than you might expect. There are indeed a lot of people in LA who work in film, music, entertainment, etc.
However, you'll also find a lot of people working in healthcare, construction, administration, retail, education, food, and other industries. And now that remote work has become the norm for many companies (especially the tech industry), you'll find a lot of transplants in LA, working from their laptops at your local coffee shop.
The thing is, many businesses have decided to call LA home, or at least have one of their major hubs here. Silicon Beach, located on the Westside of LA County, is basically the LA version of San Fran's Silicon Valley. More than 500+ tech startups call Silicon Becah home, so you can definitely find a job in tech if that's your thing.
A lot of money is flowing through LA and, as long as you have some knowledge and/or credentials, you shouldn't have any problem finding a good-paying job in Los Angeles. The opportunities are aplenty.
3. Los Angeles Lifestyle is Very Laid Back
Don't get me wrong: Los Angeles is home to hard workers, entrepreneurs, and absolute go-getters. But at the same time, LA also has a very laid-back atmosphere. It's amazing to see people hard at work and going for the gusto every single day, while balancing it with an equally chill and easygoing vibe about life.
You can see this laidback type of lifestyle just about everywhere you go. When it comes to fashion, you'll see a lot of people in relaxed streetwear or beach clothes rather than in suits and dresses. As for athleisure, people are all about it in Los Angeles and you'll see plenty of folks wearing a simple relaxed tee with tights or gym shorts.
You'll also see people chilling out at local coffee shops, bars, malls, restaurants, beaches, you name it- and at all times of the day. As for work, you'll definitely see people dressed more casually than anything. And thanks to the remote work culture, this is even more true as employers encourage their employees to dress casually and as they please.
It's really amazing to see in this city of dreamers and go-getters.
4. LA is Home to some of the World's Best Attractions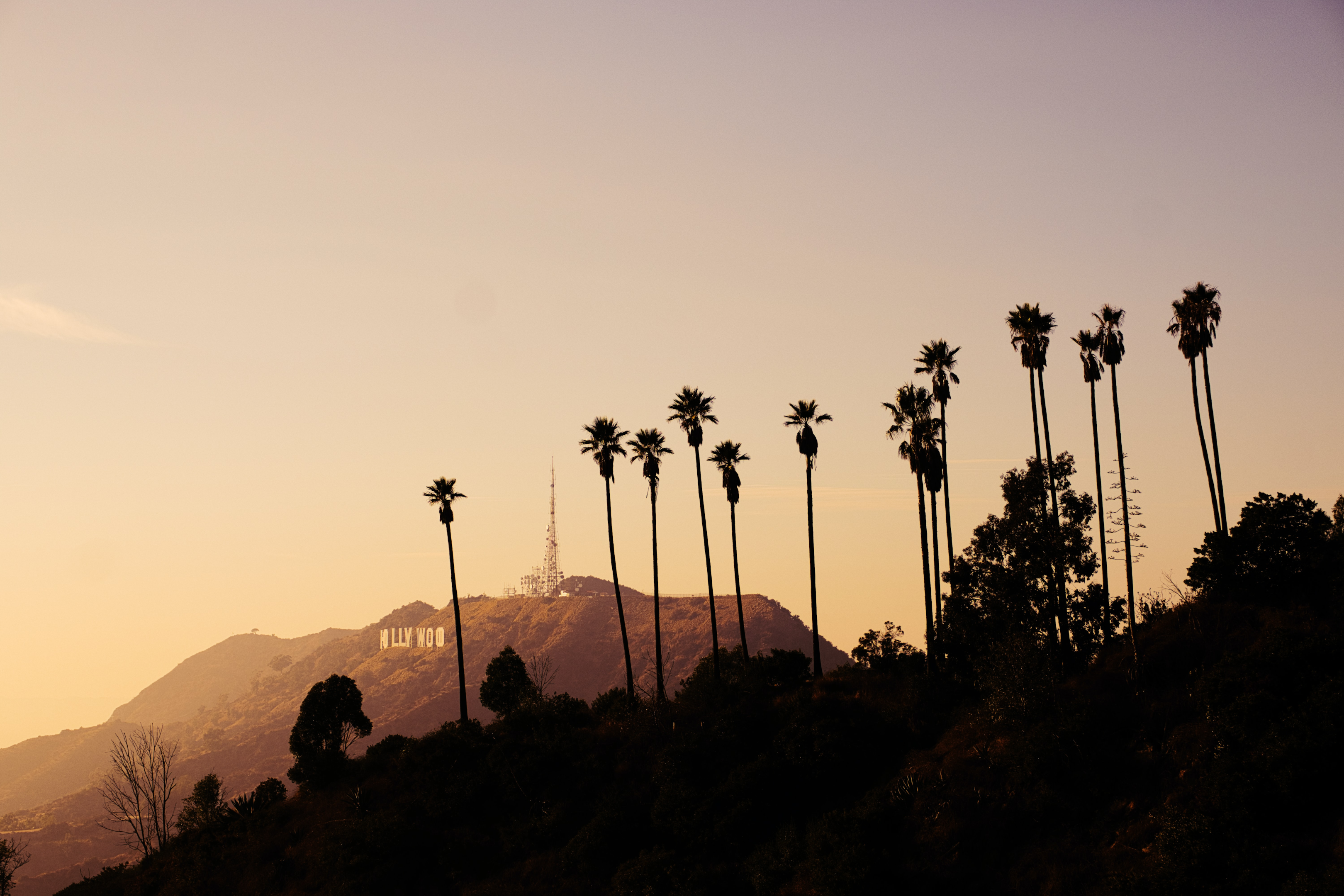 Los Angeles is home to some of the most iconic landmarks in the US, let alone the world. For starters, the Hollywood Sign is synonymous with the film industry and has made countless appearances in movies over the decades.
There are countless other amazing famous landmarks in the area as well, including:
Griffith Observatory
Walt Disney Concert Hall
The Hollywood Sign
Universal Studios (in Hollywood)
Santa Monica Pier
The Getty
LACMA
Hollywood Walk of Fame
Venice Canals
And much more.
And the thing is, the list of amazing landmarks in LA keeps growing year after year. Newer additions include the Crypto.com Arena, SoFi Stadium, The Academy Museum, and more. You really can't run out of landmarks to visit in the City of Angels.
5. Ridiculously Beautiful beaches and Coasts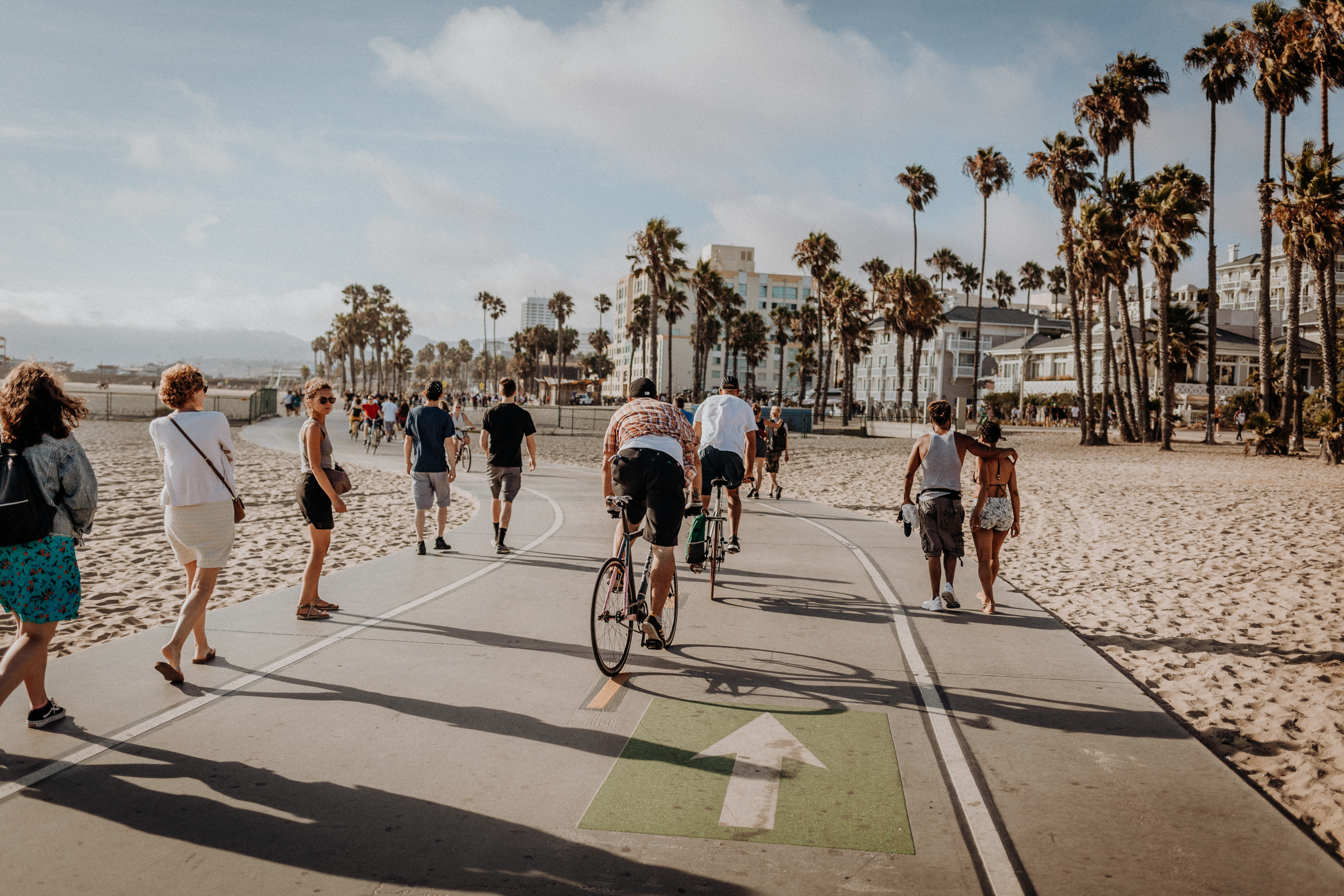 Being situated along the western coast of the US, Los Angeles is home to countless beaches. Sure, other cities may have their beaches too, but you'll be hard-pressed to find any that are as amazing as the iconic beaches of LA.
With soft sand, perfect weather, clean blue water, and fun things to do within walking distance, beaches in LA is the cream of the crop. The two most famous beaches in Los Angeles are definitely Santa Monica and Venice Beach, but some other equally beautiful beaches in the area include Marina Beach, Long Beach, Playa Del Rey, Cabrillo Beach, Topanga Beach, and more.
Los Angeles is huge, and the beaches lining the coast of the city are virtually endless.
6. Tons of Outdoor activities to Try Out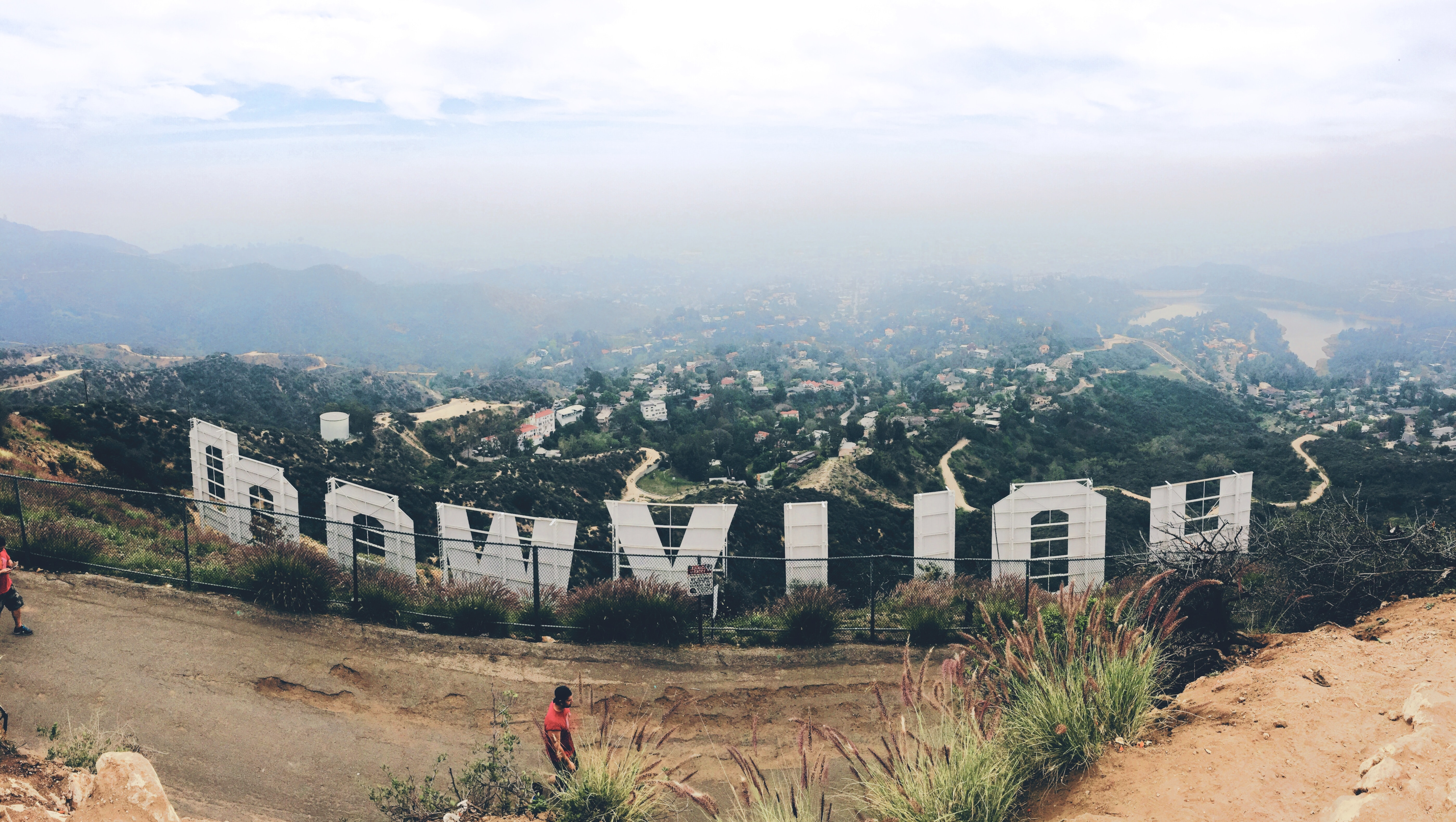 Los Angeles is a mecca for outdoor lovers, adrenaline junkies, and fitness enthusiasts alike. There are truly unlimited free and fun outdoor activities in Los Angeles, so you have so many options to choose from no matter what your personal preference is.
If you're into hiking, you can check out Runyon Canyon, the Hollywood Sign Hike, The Sara Wan Trailhead in Malibu, the Baldwin Hills Scenic Outlook, and (much) more. You have Santa Monica Mountains right in your backyard, along with expansive deserts, so you'll never run out of fun hikes and other outdoor things to do.
If you want to get some swimming laps in, head to Santa Monica Beach, Venice, Long Beach, or one of the many other beaches lining LA's coast.
You can also ride along one of the bike trails, jog just about anywhere, play pickup basketball at one of the many outdoor courts, the list goes on and on. People in LA really care about their health, fitness, and looks, so y
7. Wildly delicious and diverse Cuisine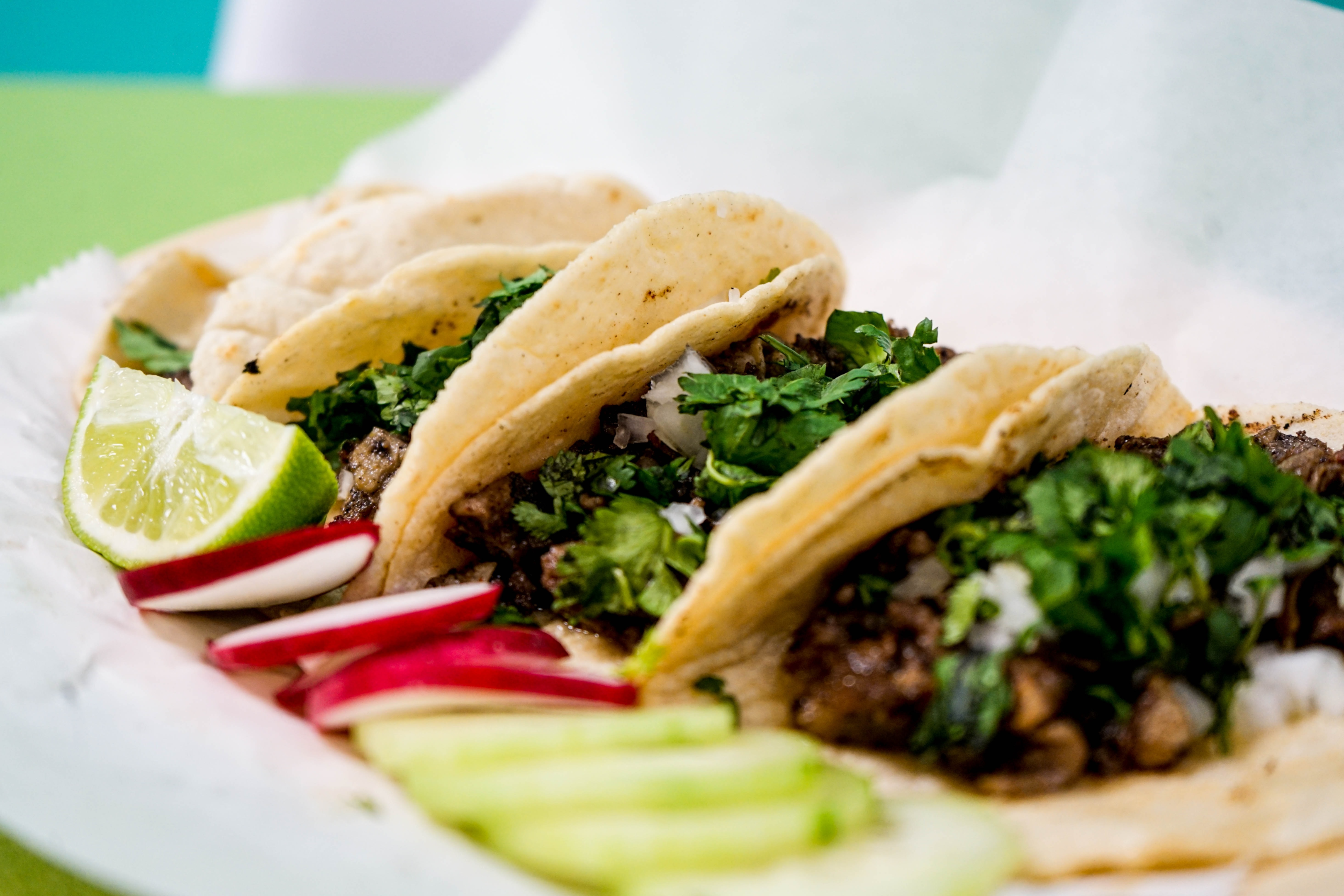 The food in Los Angeles is unrivaled if I have to say so myself. Sure, Texas has amazing BBQ and some great taco stops, but Los Angeles is truly the OG when it comes to taco trucks and offering a wide variety of ridiculously amazing dining options.
You can find a food truck at virtually every street corner that's ready to serve up something to wow your taste buds.
Whether you're a vegan, pescatarian, vegetarian, carnivore, flexitarian, or something in between, Los Angeles is jampacked with dining options for every and anybody.
One of my favorite places to get a taste of LA's local cuisine is Grand Central Market.
This hybrid quick eats market has been around since 1917, with dozens of vendors serving up everything from tacos to pasta and even PB&J sandwiches.
8. The entertainment options are virtually endless (both day and night)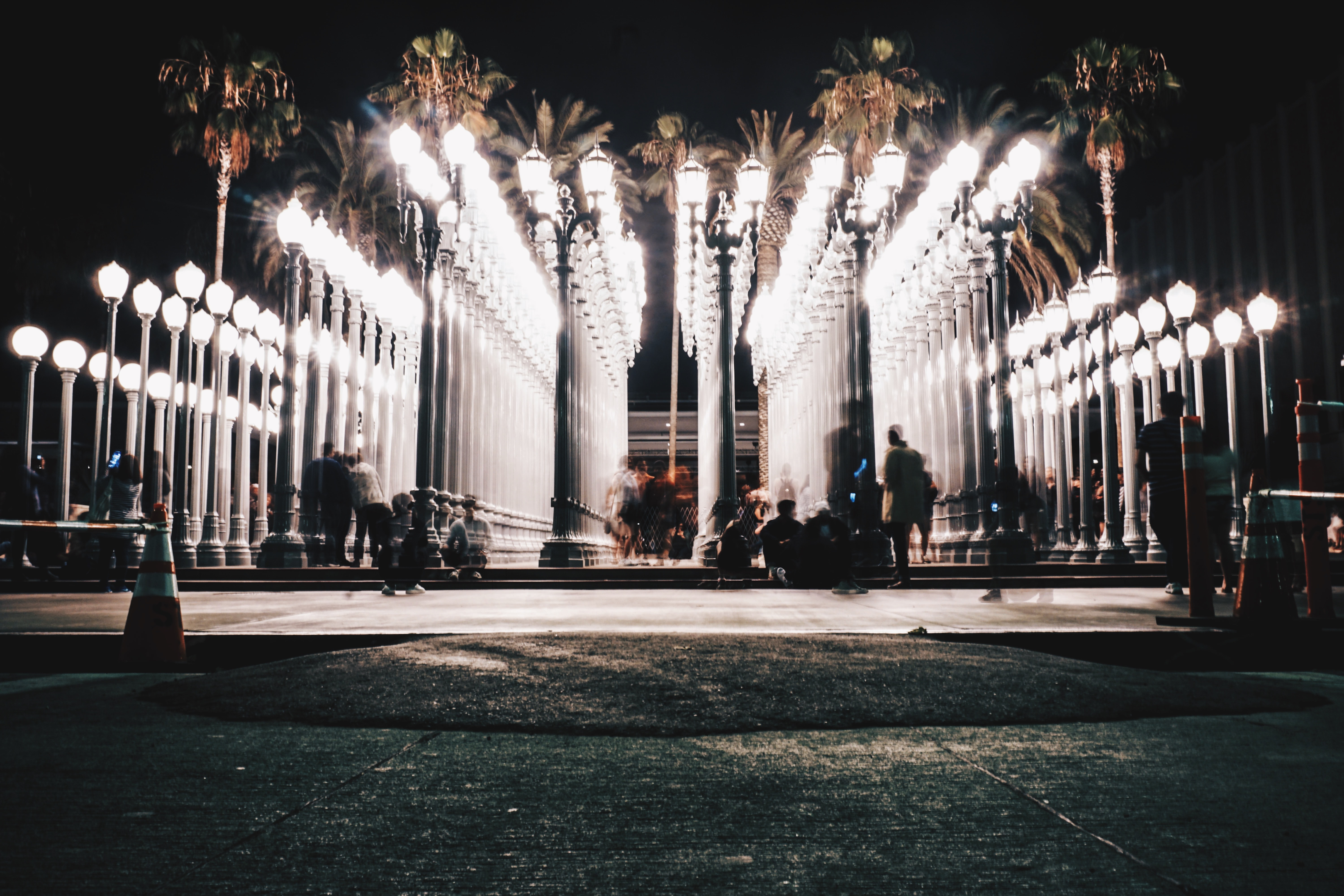 Los Angeles is a very lively city, and you can find countless fun things to do both day and night. In fact, many people (myself included) live in LA for years and still only scratch the surface of the many things to do in this fun city.
In the daytime, you can find countless attractions all year long such as museums, hiking trails (Runyon Canyon is my favorite), shopping, beaches, you name it.
On top of that, there are many events to choose from as well that happen daily such as comedy shows, basketball games, concerts, art exhibits, and beyond.
When the sun goes down, LA is still very much so awake and popping, with many bars, clubs, live music venues, concerts, and venues to choose from.
And if you're looking for some good eats post-clubbing, you're in luck: LA is home to countless food venues that either stay open late or run 24/7. DK's Donuts is a personal favorite of mine in Santa Monica that is open 24/7 and serves, well, donuts.
The truth is that if you find yourself bored in Los Angeles, then you're doing it wrong. Take a step outside and you'll find virtually unlimited ways to have fun- both day and night!
9. Los Angeles is a very diverse city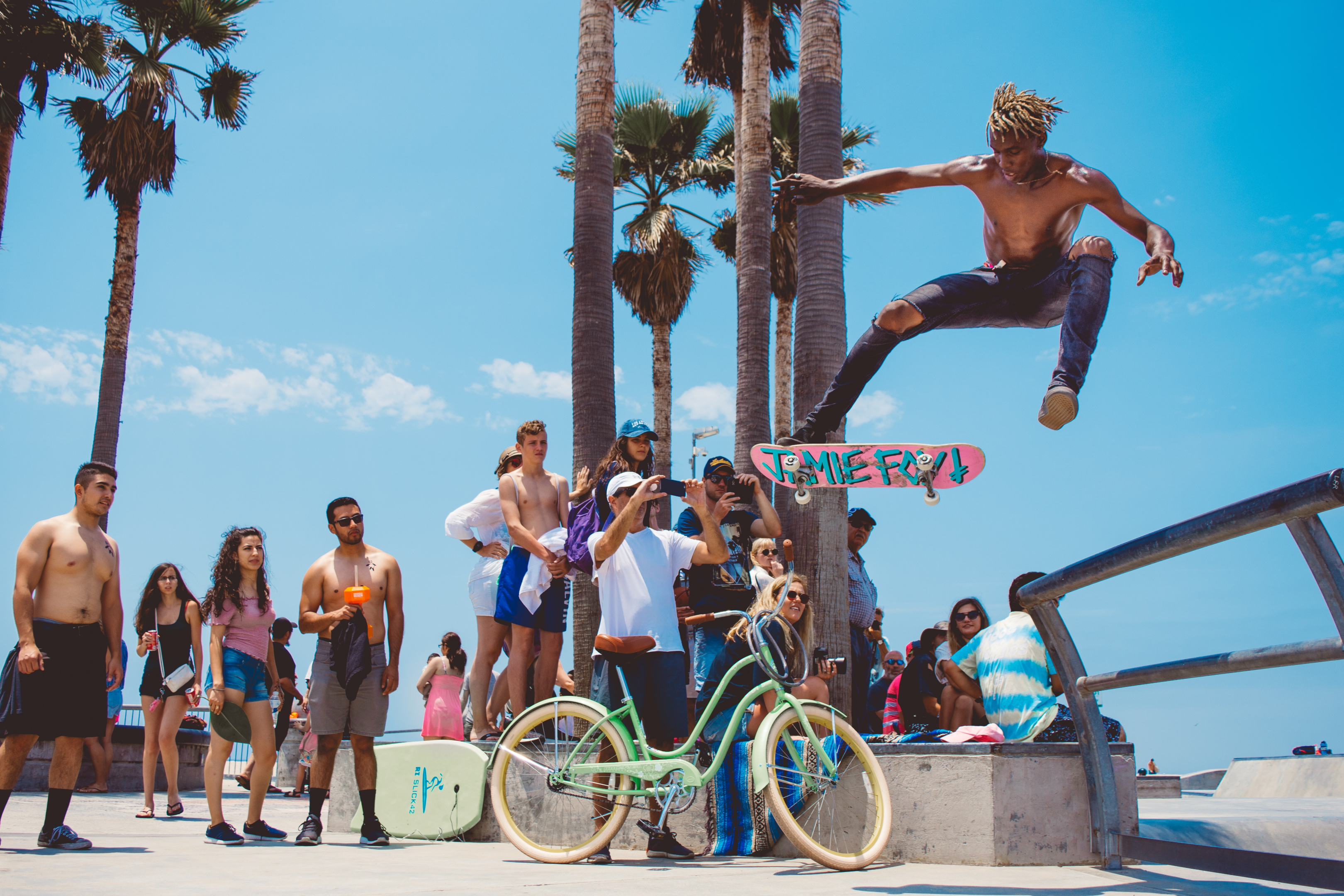 Los Angeles is such a diverse city, even more so than the vast majority of cities in the US.
Traveling through the streets of LA can feel like traveling the world. In one trip you can drive through Chinatown, Little Ethiopia, Little Tokyo, Koreatown, Filipinotown, and more, each with its own unique culture, cuisine, and way of living.
Los Angeles is very diverse, and this doesn't just apply to ethnicity (although it's very diverse in that way too). You'll find that LA is very diverse in fashion, religious background, different ethnic communities, diet choices, hobby interests, sexual orientation, gender, and much more.
If you're worried about whether or not you'll fit in, don't be. The city is truly very welcoming to any and every person who visits or calls LA home, no matter who you are and what makes you, you.
10: LAX is a gateway to the world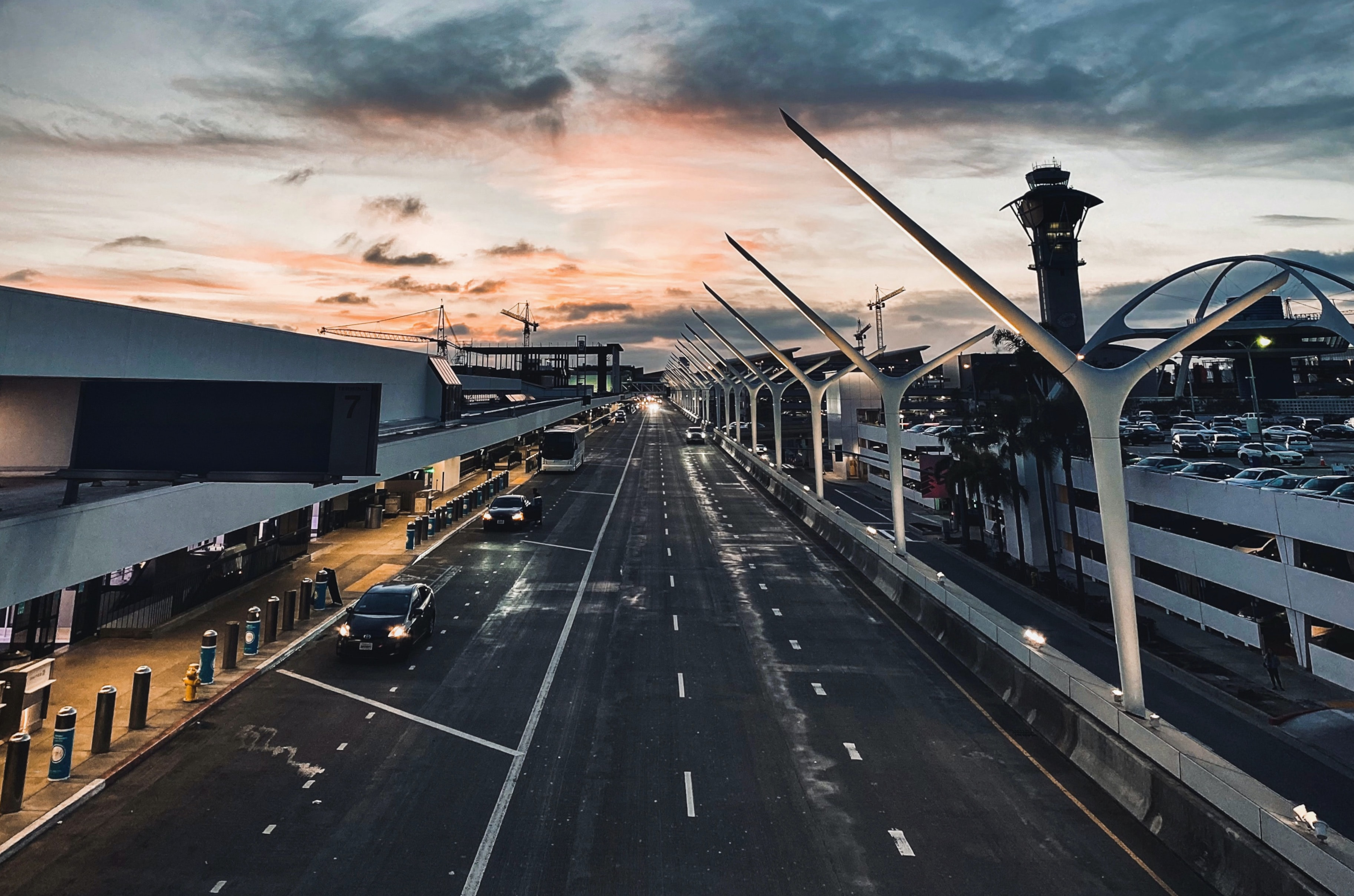 LAX is one of the busiest airports in the nation, and for good reason: this major airport serves as a gateway to just about anywhere and everywhere in the world you can think of. Pretty much any airline you can think of makes trips to LAX, so your options for air travel are plenty.
Whether you're a traveler just for the fun of it, a budding travel influencer, a digital nomad, or need to travel for business, it's great to have LAX a drive away from just about anywhere you might live in the LA County area.
Cons of Living in Los Angeles
1. High cost of living…It can be Very expensive
Let's face it: Los Angeles is expensive. And if you're making millions in LA's entertainment industry, then this is totally fine and you probably won't have much to complain about.
But if you have a "normal" salaried job, then you'll definitely need to plan a healthy budget to make sure that you can afford the lofty cost of living. A night of dining out for 2 can easily cost $100+, and that's not even including a cocktail or two.
If you need to drive to work and like to be out and about, the gas costs can quickly add up as well.
For context, the Los Angeles cost of living is 51% higher than the national average, according to Payscale. Housing costs a whopping 140% more than the national average, while both groceries and utilities measure at 11% higher.
As you can see, housing is the most expensive aspect of living in Los Angeles that truly drives up the cost of living. Depending on your preferences can save money by opting for outskirt areas close to Los Angeles such as Palmdale, Paramount, and even some areas in the Valley.
2. LA has Bad Traffic and long times in traffic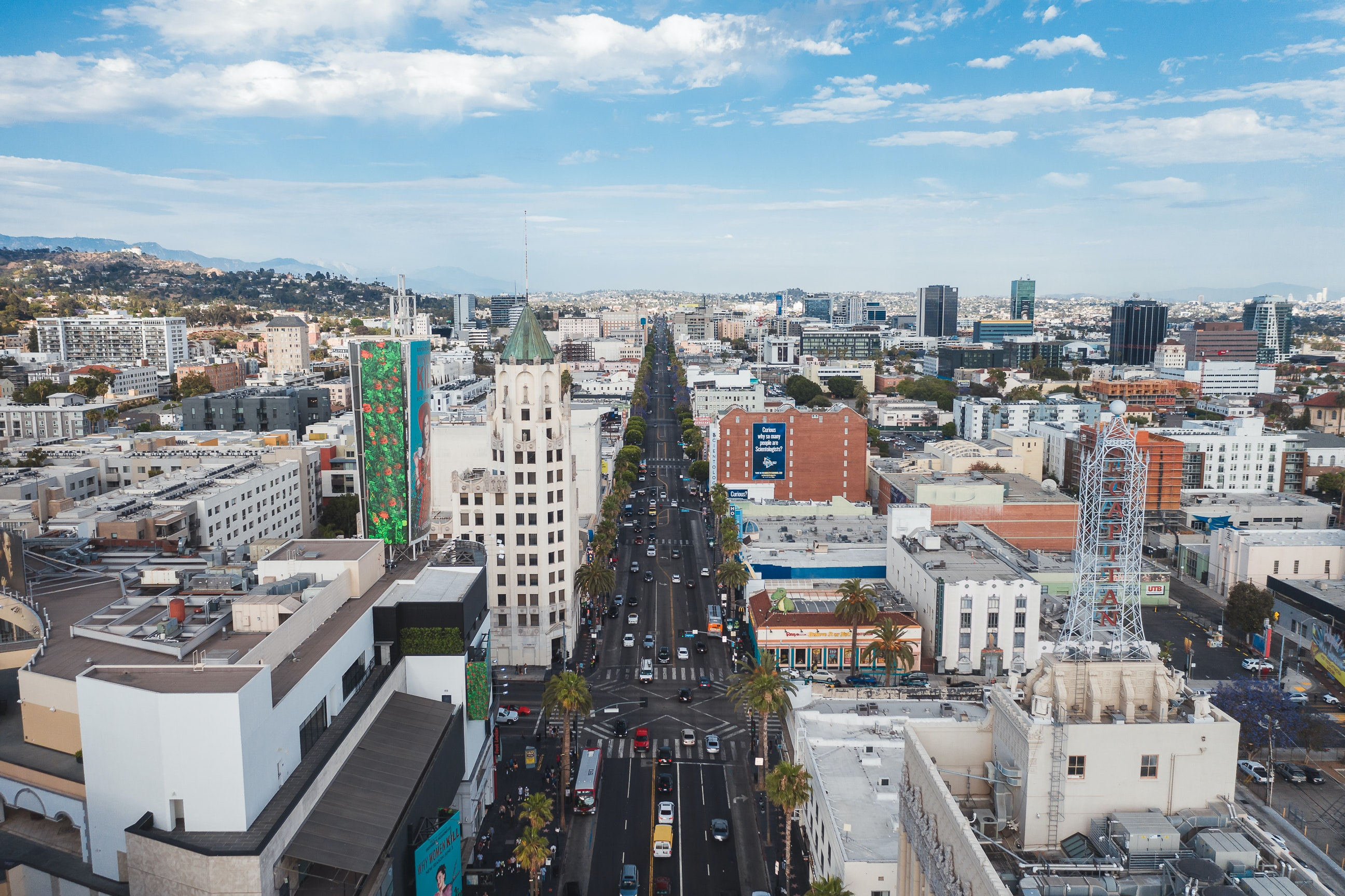 In one short sentence, the traffic in Los Angeles is bad on most days. It's one of the worst cities in the US when it comes to traffic.
Your GPS might show that you're only 5 miles away from your destination, only to find that it'll take you 45 minutes once you hit "Go".
Because LA is such a wildly popular place, it's jampacked with both residents and visitors alike, and tourism never sleeps here. This means that if you want to get around, be prepared to sit in traffic for a good while, especially during rush hour.
You can sometimes beat the traffic by traveling early in the day, but even then you may still run into a jam.
3. Potential for Earthquakes and Wildfires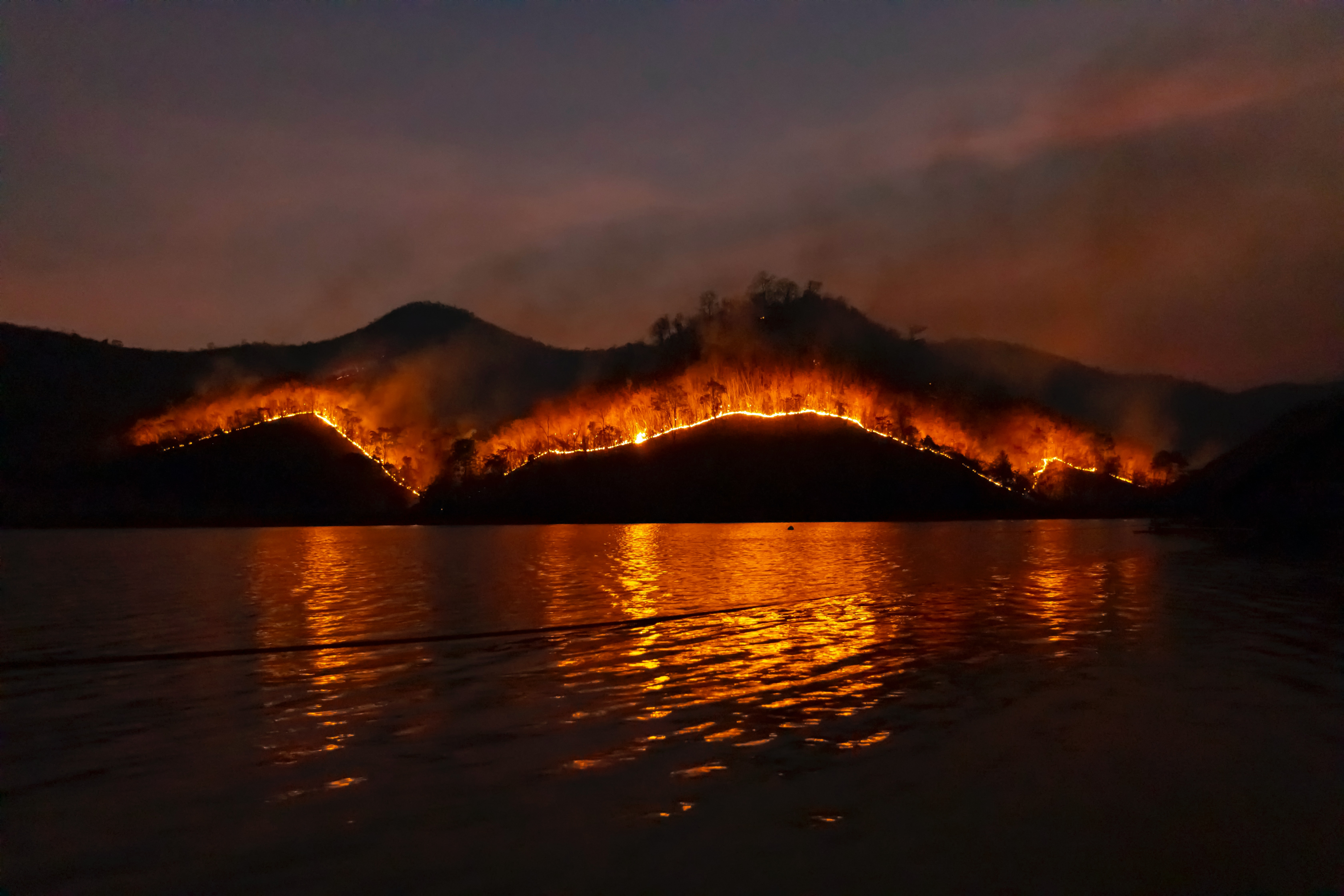 You don't have to worry about hurricanes or tornadoes in Los Angeles much, but the area is definitely more prone to earthquakes and wildfires. The main driving force behind earthquakes in LA is movement along the San Andreas Fault, which slices right through the entire LA County area.
While serious earthquakes are rare, they do (and will) happen and smaller earthquakes happen quite often. In fact, according to LA Almanac, roughly 30 earthquakes happen every single day in SoCal, and that includes Los Angeles.
Most of these earthquakes are low in magnitude and never felt, but some are large enough to cause some concern.
Wildfires, as you can imagine, are due to the arid climate of the region which barely gets any rain. "It never rains in Southern California" sounds amazing (and truth be told it is!), but it means wildfires are rather common in LA and the surrounding SoCal areas. You can track occurrences on CA.gov's Incident Map.
4. The Homelessness Crisis is Getting Worse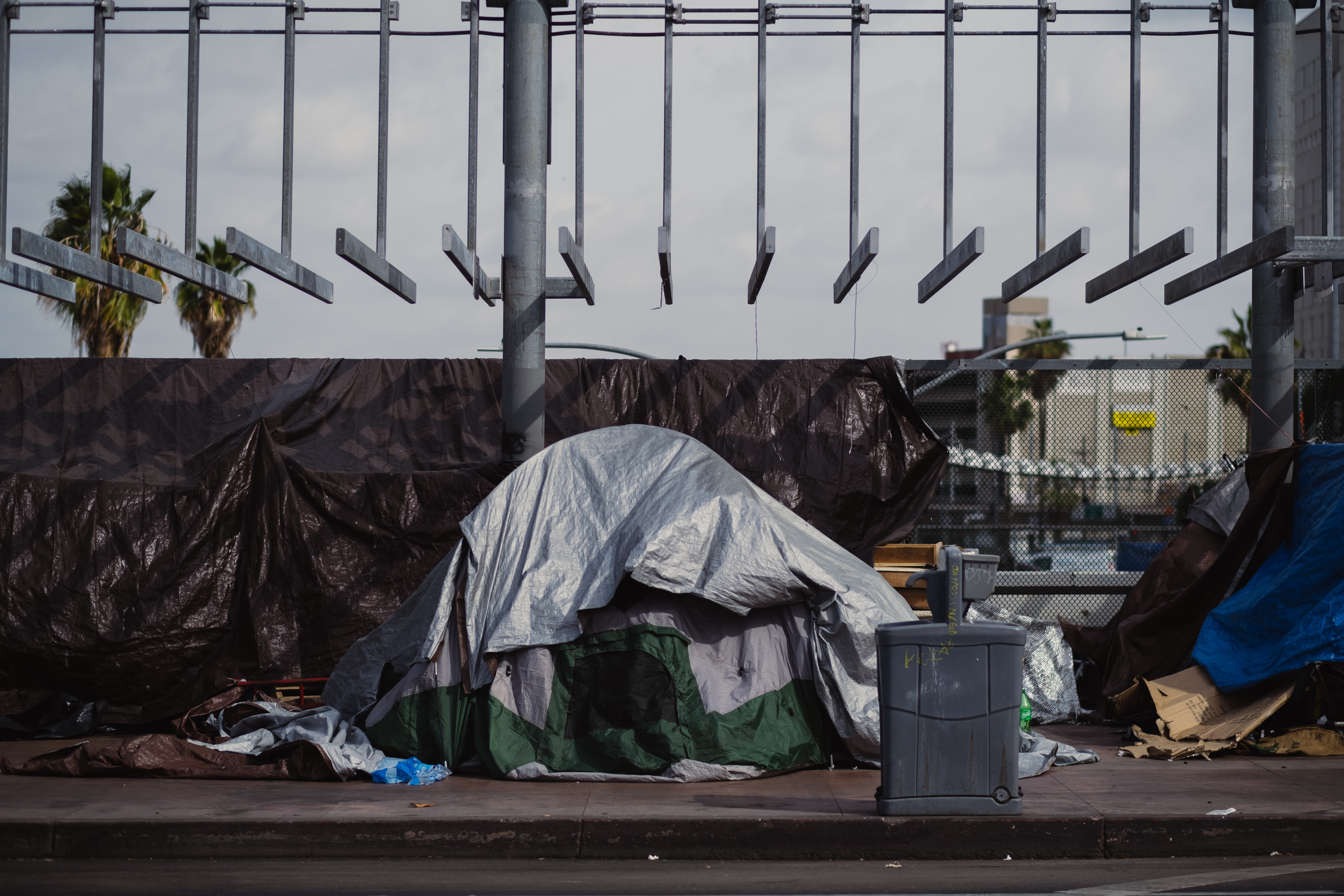 Going along with the trend of overpopulation, Los Angeles is (and has been) experiencing a homelessness crisis. This metropolis is a city that attracts millions who have lofty dreams of stardom, only to, unfortunately, find themselves in financial struggle and eventual homelessness.
The homeless crisis in LA is so bad, in fact, that LA County is preparing to declare a state of emergency sometime soon (as of Jan 2023), according to Los Angeles Times. The high cost of living and limited availability of affordable housing in LA puts many average-income earners in a difficult position that leads to this eventual struggle.
If you want to help with the cause, find ways to donate and/or volunteer with Los Angeles Mission, one of the area's leading nonprofit organizations spearheading the initiative to reduce homelessness in Los Angeles.
5. Parking can be a headache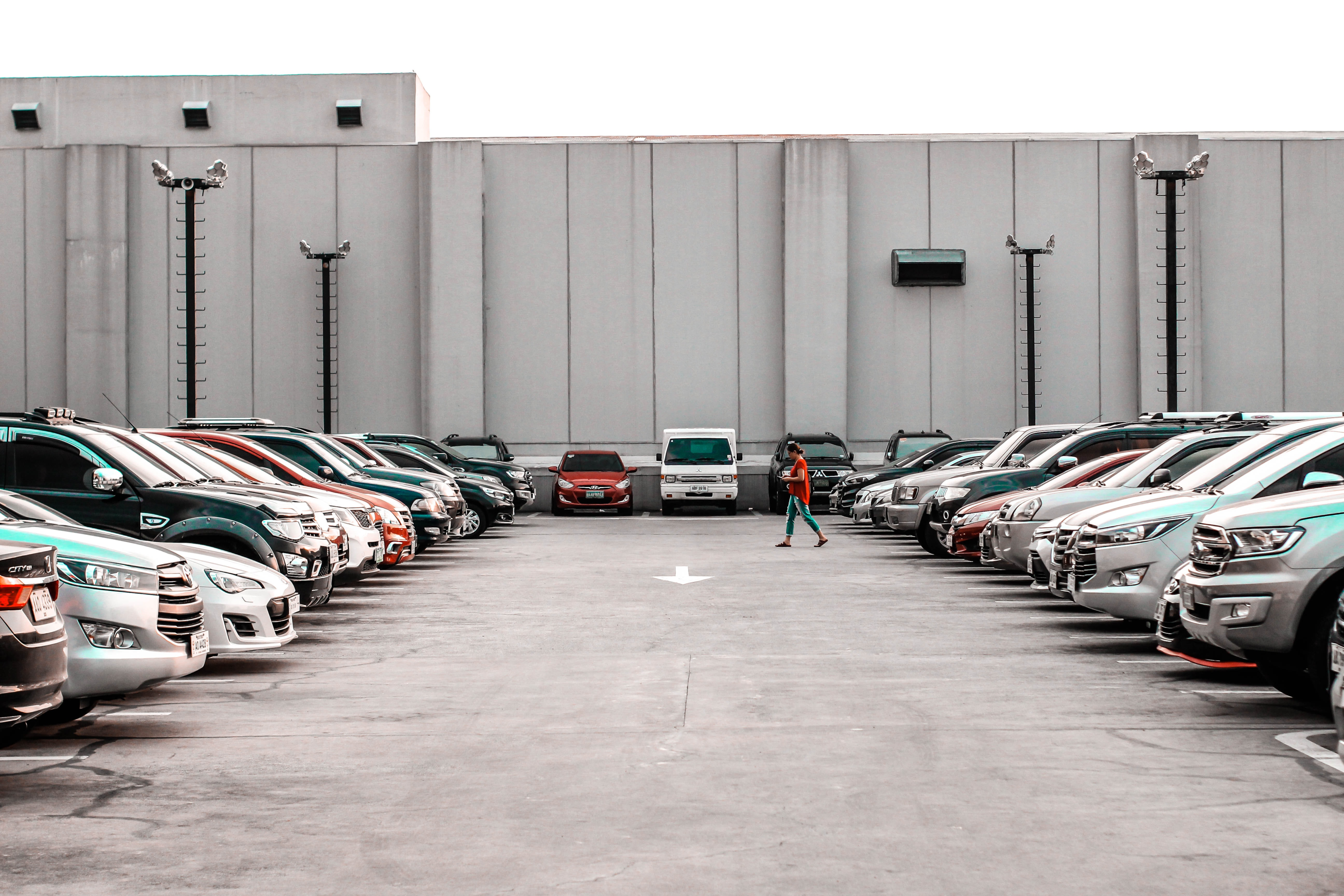 I've been in many cities where parking along the street, right in the middle of downtown LA, is free and easy to find. Los Angeles is not one of them.
If you're looking for parking, especially at one of the more popular areas or attractions, be prepared to pay. Before that, you'll most likely spend some time searching for a parking spot to begin with.
Parking is limited and very competitive in most areas of Los Angeles and only continues to worsen year over year.
One way to get around this problem is by taking an Uber, but Uber can quickly add up in cost as well. So you can either go through the hassle of finding parking and then spend some money for this parking, or opt for an Uber and spend a pretty penny for the convenience.
6. Income tax is notoriously high
If you haven't caught on by now, Los Angeles is expensive in just about every category. This also applies to the state income tax rate, which is notoriously higher than in other cities around the US.
The income tax rate varies depending on what taxable income bracket you fall under but generally ranges from 1% to 13.30%. According to Nerd Wallet, expect to pay 9.3% in income tax if you make anywhere between $66,296 to $338,639 annually (as of 2023).
This is the bracket that most average earners fall under, and as you can see it is definitely a pretty penny that is deducted from your take-home pay. Ouch.
7. Safety is a concern in some LA neighborhoods
All in all, you'll feel safe traveling around most of Los Angeles. However, just as with any other large metropolis, safety can definitely be a concern in some areas of LA.
Some of the most dangerous areas of Los Angeles include Skid Row, North Hollywood, Koreatown, Fashion District, Compton, and Downtown.
You can (and should!) check out these areas because they are all amazing in their own ways, but it's recommended that you avoid exploring these areas at night and/or alone.
8. Los Angeles is Very spread out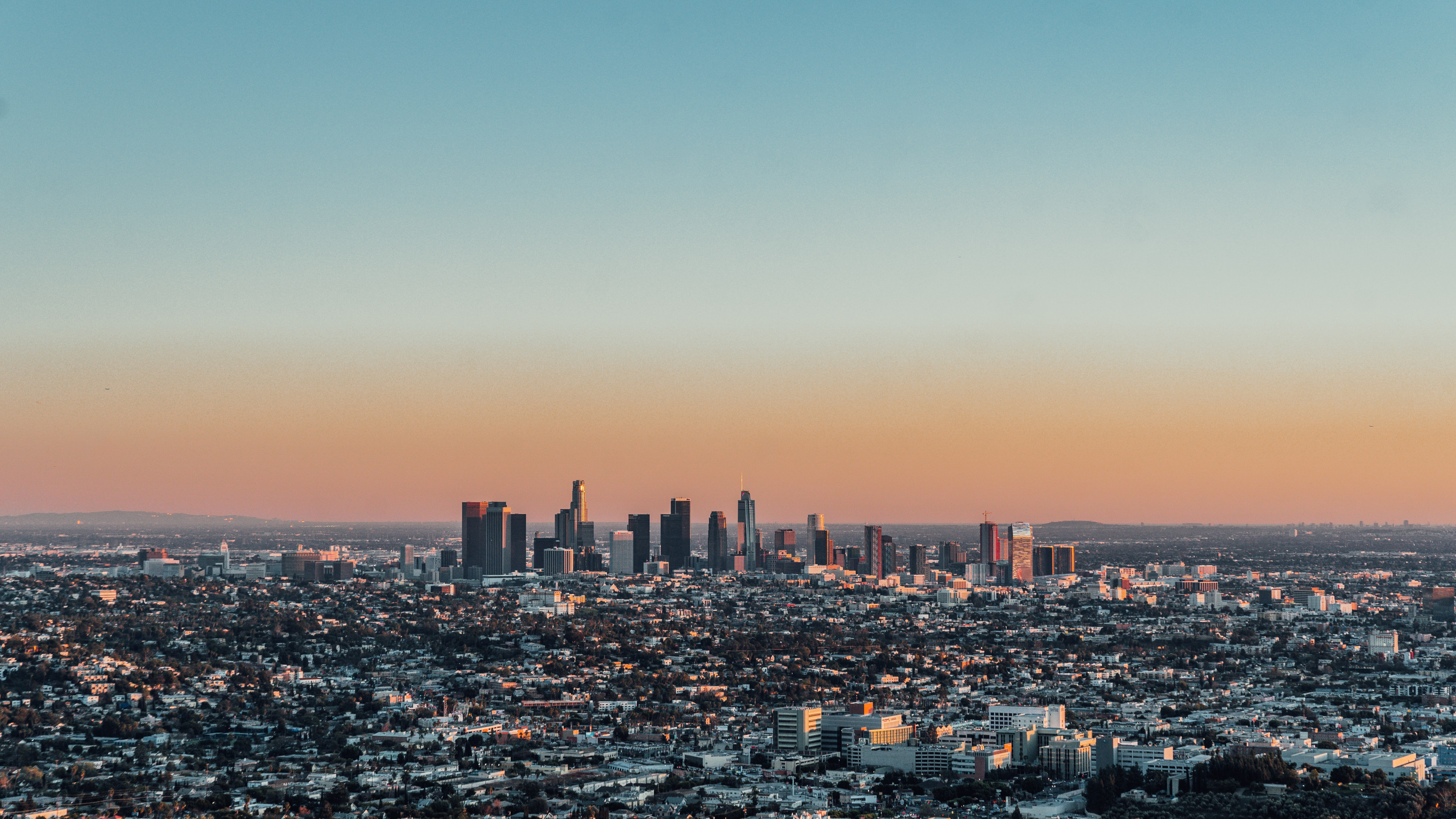 Unlike New York City, San Francisco, and other megacities that are tightly packed into a small geographical area, Los Angeles is a sprawling city that covers a huge amount of land. Sure, this means that it can feel less crowded in some cases, but it also means that driving anywhere takes forever.
LA County covers a whopping 4,753 square miles and is comprised of 100+ unincorporated communities according to Los Angeles County Economic Development Corporation.
The area is so huge that it is divided into 8 geographical regions: the Gateway Cities, South Bay, Central Los Angeles, Antelope Valley, San Fernando Valley, San Gabriel Valley, Santa Clarita Valley, and Westside.
Even if the traffic issue didn't exist, you'd still have a long drive ahead of you to get around the city unless you stay within your local area. The city doesn't have a reliable public transportation system either, so Uber or driving yourself may be your best bet.
9. Making friends can be a challenge
You'd think that in a city filled with so many people, it would be a piece of cake to find friends who you connect and resonate with. But in truth, it tends to be quite the challenge to find your posse in the City of Angels.
The thing is, everyone is always on the go, hustling and working hard to make moves. After all, most people move to Los Angeles to pursue their big breakthroughs and climb their way into wealth and/or fame.
On top of this, traffic is bad on most days, meaning that people are more likely to be flaky when it comes to keeping plans.
It's not that people don't care, it's that they simply care so much about their success and advancement that they tend to deprioritize making any more friends than they currently have.
James Frey once said, "Los Angeles is a lonely city. Everyone is focused on advancement success fame and money, it is hard to adjust to a culture based on always wanting more, on never being satisfied.
It's not impossible to make friends in LA, but just know it tends to be difficult. To make your friend search easier, try joining apps like Meetup and even Bumble.
You can join groups on Meetup with similar interests, and Bumble allows you to connect with potential friends who share similar interests. Don't lose hope!
10. LA can be superficial
To be fair, there's nothing wrong with people working on their looks, fitness, beauty, etc. But when it becomes the sole focus and perfection is the goal, that's another story and tends to be the story of LA.
With Los Angeles being a central hub for fashion, fitness, film, music, and general entertainment, it makes complete sense that people are focused on their looks. But if you're someone looking for deeper connections and/or struggling with your body image, just know that finding genuine people can feel like an upward battle sometimes.
It's not that LA has only shallow people, it's just that people tend to keep things surface-level in interactions.
Final Thoughts: Pros and Cons of Living in LA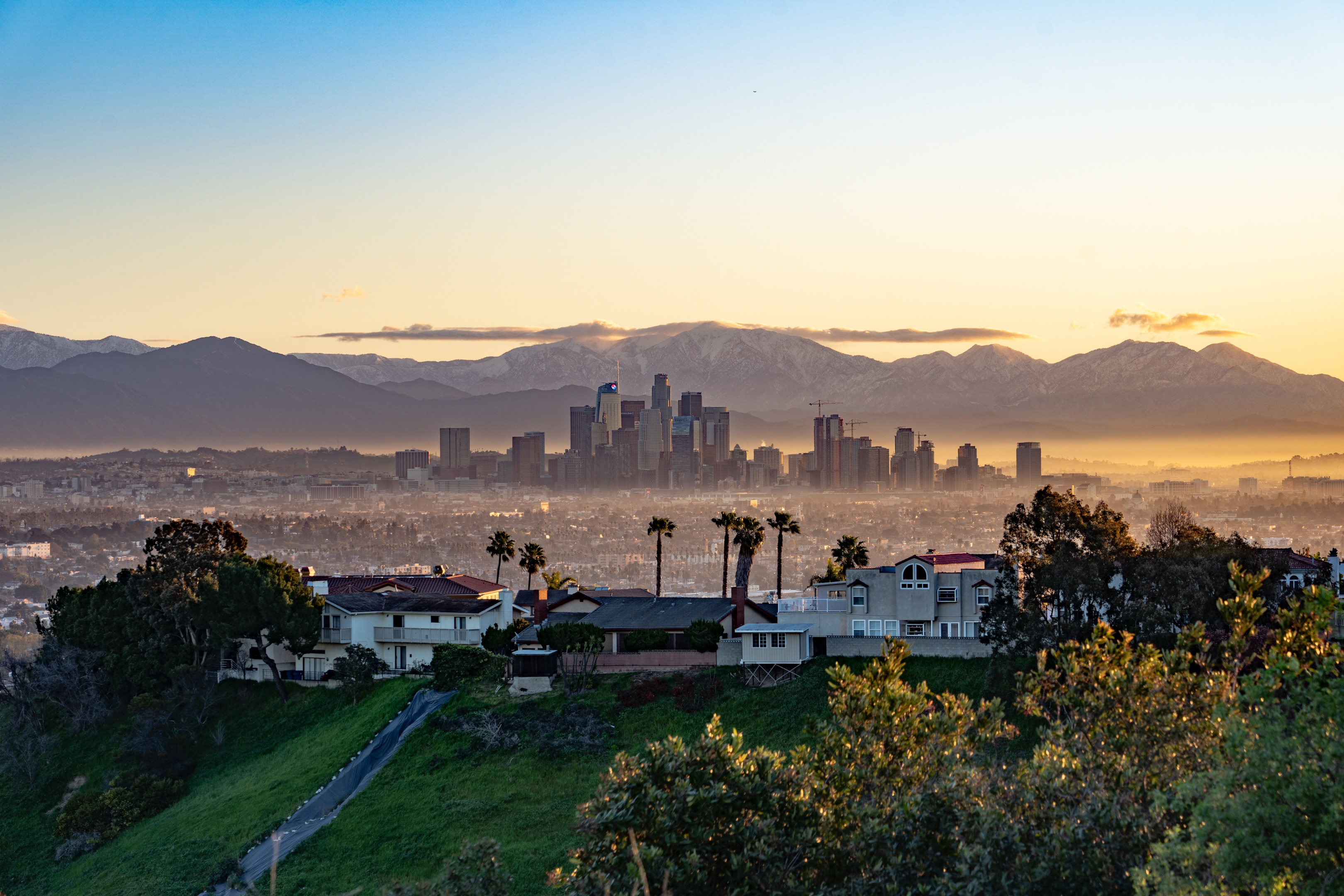 All in all, deciding whether or not to live in Los Angeles is a big decision, and it's important to consider the pros and cons carefully. As someone who has been living in Los Angeles for some time, I can vouch for the fact that there are both amazing things about Los Angeles that you'll fall in love with, as well as some challenges you'll run into along the way.
On the one hand, you'll get to experience a vibrant culture, fun daily life (and nightlife), picture-perfect beaches, and amazing weather that make Los Angeles so special. On the other hand, you may find yourself dealing with wild traffic, a high cost of living, a lack of reliable public transportation throughout the entire region, and crime concerns in some areas.
Ultimately, the decision to live in Los Angeles will 100% depend on your personal priorities and preferences. But if you're up for the adventure that is LA, this city has so much to offer, and I'm confident that you'll find a place to call home here. It's truly a gem of a place to be!