The Best Drones Under $500 (Updated for 2023)
Last Updated on September 16, 2023
Let's face it- most people (myself included) don't want to buy a $3,000 drone on their first go-around, especially if you're new to the world of drone photography.
As a travel photographer and drone pilot for several years, I understand how nerve-wracking it can be to buy your first travel drone, especially if you're on a tight budget.
To help, I've compiled this list of high-quality and budget-friendly drones under $500 that I have personally used to help you get started without breaking the bank.
If you're in the market to buy a drone in the $500 and under price range, they are truly in their own class of drones all around.
Sure, they won't have the same next-level quality camera compared to the DJI Mavic series or the DJI Inspire 3 (those go for a whopping $16k+ by the way). However, you can still expect to enjoy a stable GPS drone system, great camera quality, and a 2-axis gimbal to work with at the least.
Regardless of whether you're a real estate investor wanting to get some nice aerial shots of your properties for showcasing, an avid traveler wanting to capture those moments on the go, or just wanting to explore the world of drone photography, all the drones on this list truly rise to the occasion and give you all the features you'd need to start flying.
In this guide, I've ranked and reviewed the best drones under 500, along with my top 3 choices, so you can pick the best one for your specific needs.
Drones Under $500 Considerations
In many cases in life, you get what you pay for. Thankfully, this isn't the case with drones and you can get a lot of bang for your buck, even with a budget of $500 or less.
Especially if you're new to the world of drones or not needing seriously professional equipment (e.g. an expensive drone) for business purposes, you'll be more than fine with any of the drones on this list.
As you shop, here are some key things to be looking out for to make sure you choose the best drone under $500 that truly fits your specific needs:
Drone Camera Quality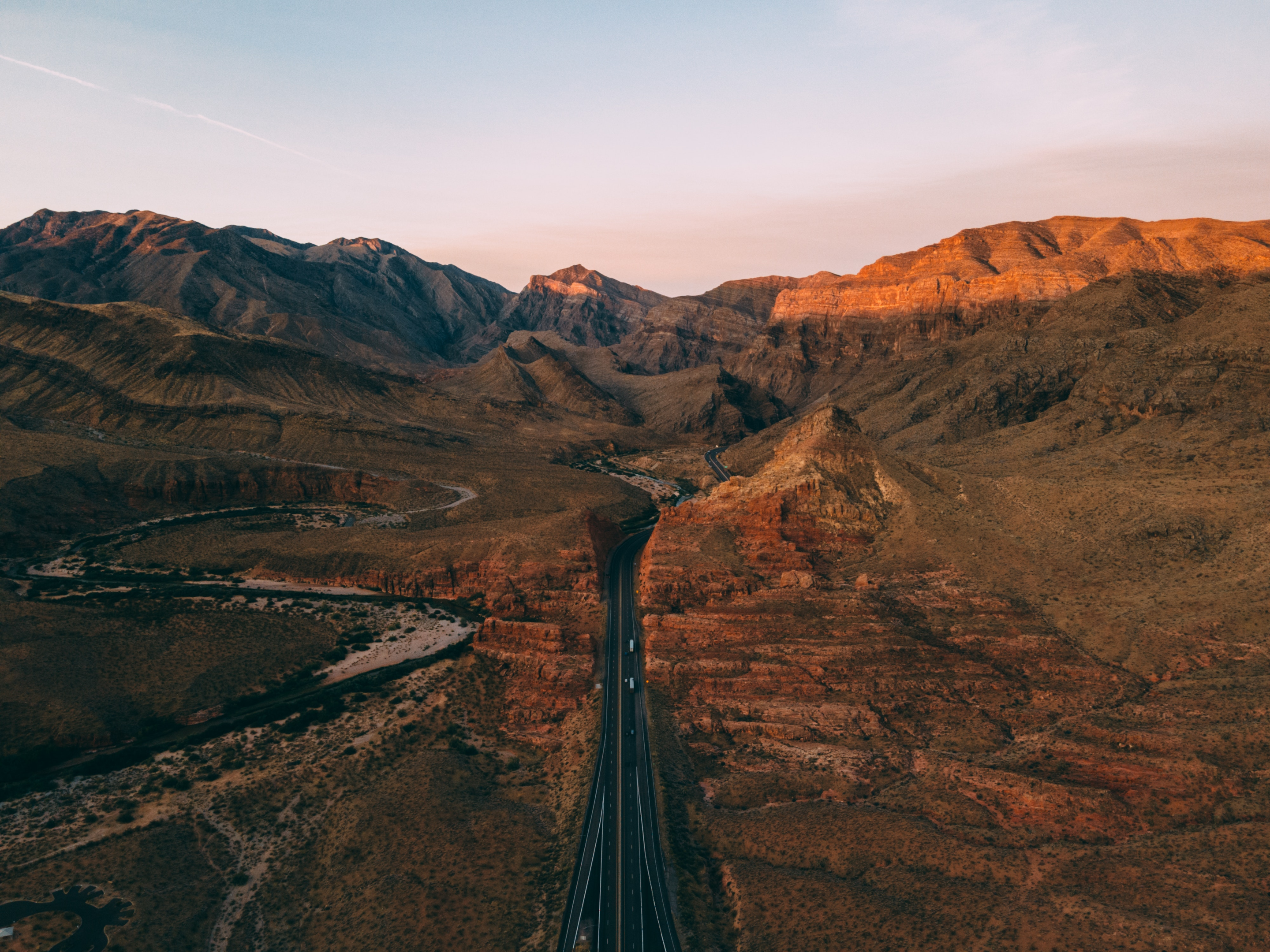 Naturally, the quality of the drone's camera is one of the most important things to keep in mind as you're shopping for a camera drone for under $500.
After all, you don't want to buy a foldable drone and take it on your digital nomad travels, just to find that the picture and video quality are blurry and poor and more in line with toy drones.
Also Read: Best Backpacks for Digital Nomads
Thanks to the rapid advancement of technology, even drones under $500 tend to have camera quality that keeps up with other drones with a higher price tag.
While some of the drones in this price range will have a 2k camera, the majority of the camera drones on this list come with an impressive 4k camera, which is truly all you'd need for travel footage, real estate, etc.
Flight Time
Flight time is mostly a result of good battery life or poor battery life, so it's definitely important to look into.
Drones under $500 will have average to good battery life, with an average flight time of around 25-30 minutes per battery.
Most of the drones on this list will have at least 18 minutes of flight time per battery, and some even come with spare batteries for even more flight time in the sky.
App and Remote Control Options
Especially if you're a beginner pilot or someone who is always on the go, having the option to control your drone with a dedicated remote or your phone app is ridiculously convenient.
Most drones in this price range of under $500 will come with a physical remote and app control capabilities, and all of the drones on this list follow suit.
Think about it: if you're hiking through the Smoky Mountains and want to capture some footage of that otherworldly view with the perfect golden-hour lighting, the last thing you want to do is go through the hassle of setting up your remote control and attaching your phone to fly.
With app control, you can simply pull the mini drone out of your backpack, grab your smartphone and start flying. It truly makes a difference when you're trying to catch those perfect photography conditions.
Drone Stability
Since most of the drones for sale under $500 are lightweight to midweight at best, it's super important to make sure that there are some stability measures in place.
If not, the lightweight drone will be tossed around in the air with even the slightest gust of wind, making for shaky photos and videos and bringing the potential of crashing your drone.
It goes without saying that crashing your drone is a nightmare that all drone fliers hope never happens to them.
Most of the drones on this list are equipped with a three-axis gimbal and altitude hold, which works to keep your drone very sturdy even with moderate wind conditions.
Intelligent Flight Modes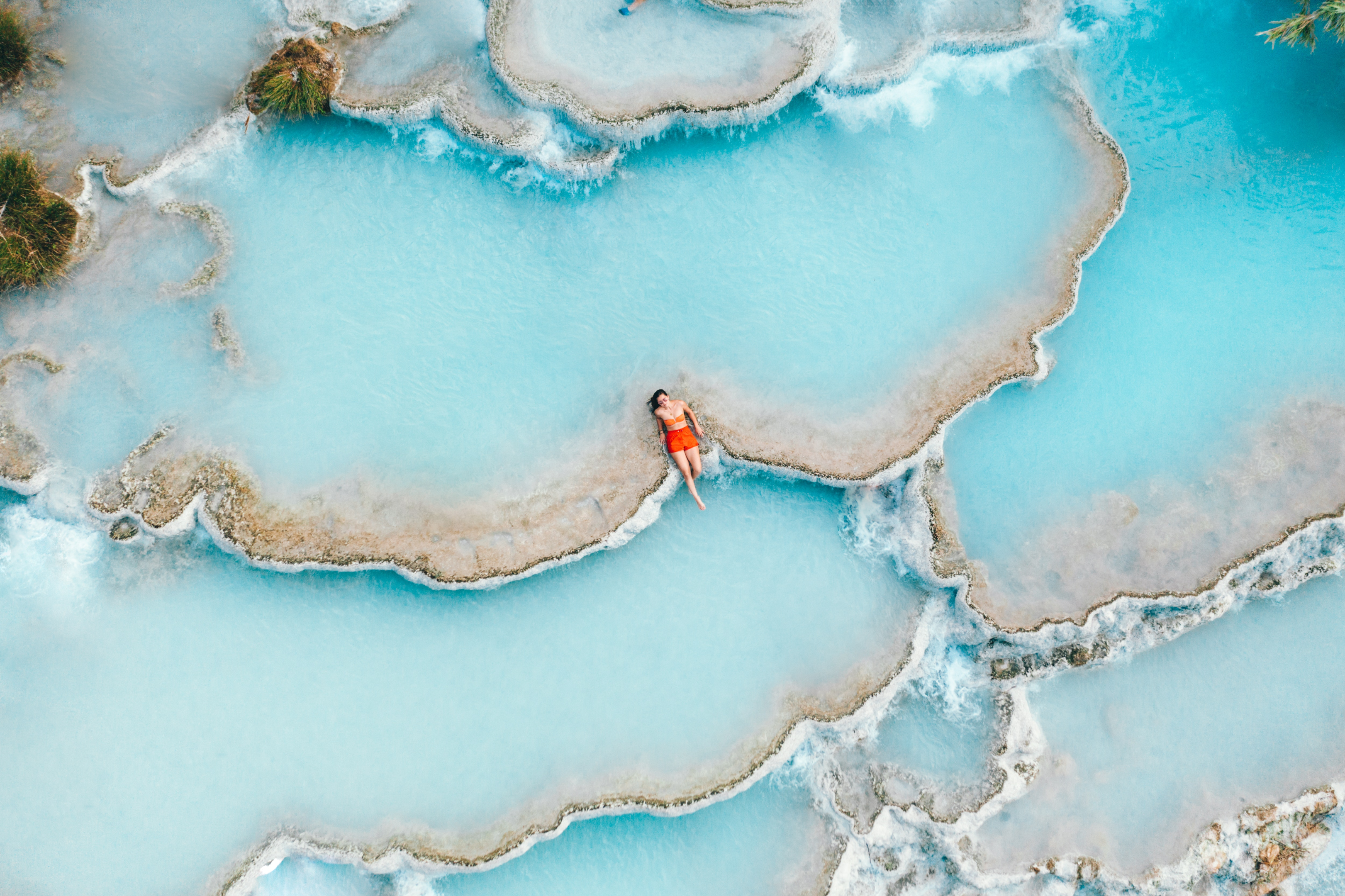 Thankfully, drones are much easier to fly now than they were even just a few years ago. Just about anyone can grab a drone and successfully get it into the air.
To make flying even more stress-free and as you're looking for your next drone, look for drones that have intelligent flight modes already built-in to the firmware. This may differ from drone to drone, but most options on this list include flight modes such as ActiveTrack (for DJI drones), circle fly, waypoint flight, rocket, boomerang, and more.
These flight modes work wonders and help you create even better footage, especially if you're newer to this space.
Best Drones Under $500
Best Quality Drone Under $500: DJI Mini 3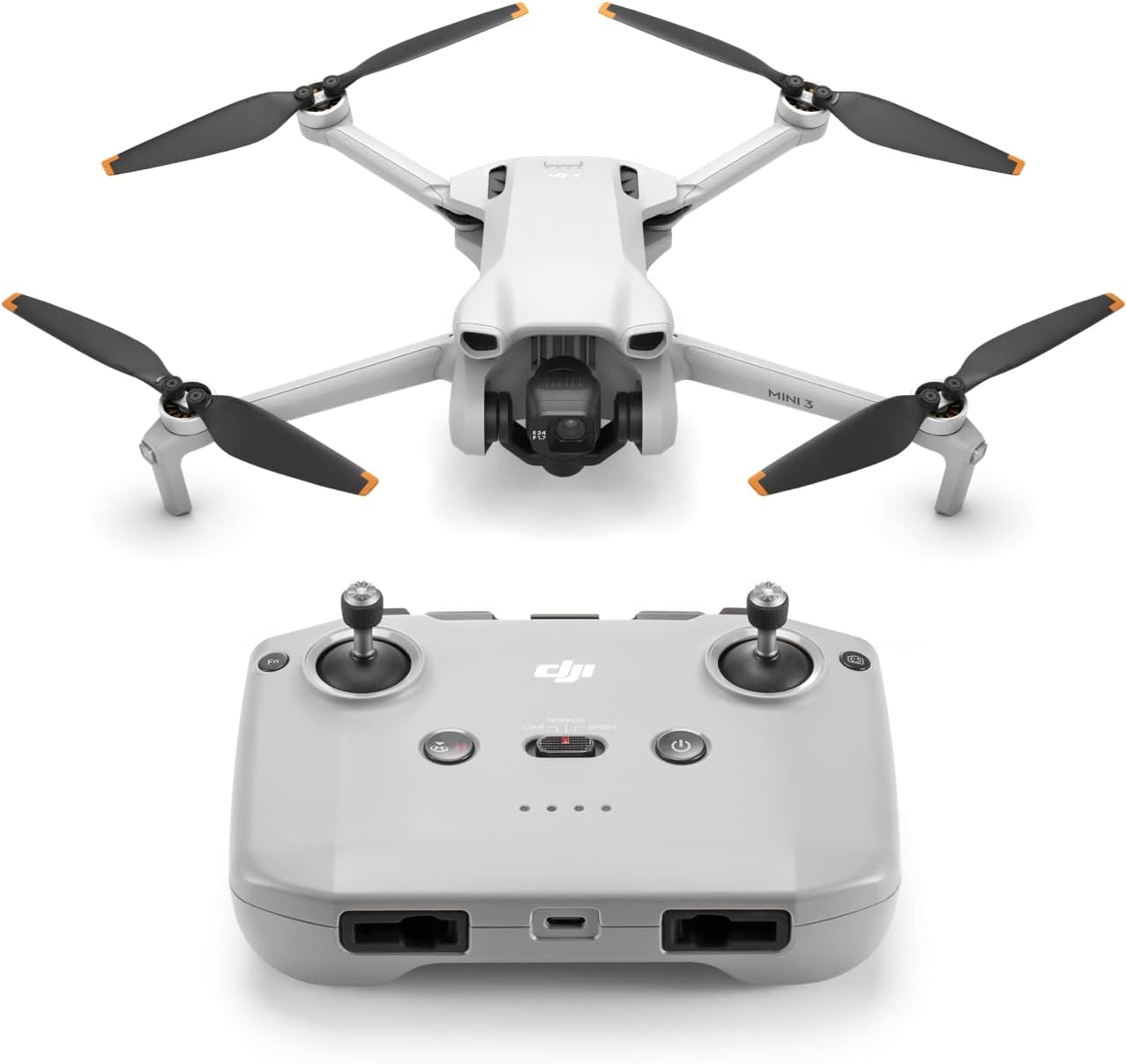 Price: $469.00
Weight: 249 g
Max Flying Time: 38 min
Video Resolution: 4K, 30FPS
GPS: Yes
As the successor of the wildly successful DJI Mini 2, the Mini 3 is truly the best drone in this $500 and under price range. As you'd expect, it packs the features and quality that DJI Mini 2 fans rave about, along with some amazing upgrades, while still sitting at an affordable price point compared to the DJI Mavic lineup.
Very compact and travel-friendly at only 249 grams, the foldable DJI Mini 3 comes with 4K HDR video, intelligent flight modes for ease of use, 38-minute flight time, electronic image stabilization, and true vertical shooting.
This makes it one of the best drones under $500 when it comes to shooting ready-to-post content for IG Reels, Posts, Tiktok, or Youtube Shorts.
Sure it's one of the smaller drones on the market, but the DJI Mini 3 is still amazingly durable and versatile for any situation. It's the perfect beginner drone, with self-stabilization to help you as you go.
The great GPS system means you don't have to worry about the wind as much as you would with other drones. Even if the wind does knock it out of position, it quickly self-adjusts back to the position it was in.
And of course, the DJI Mini 3 offers Cine mode (where the drone flies slowly and very smoothly) so you can capture 4k cinematography that competes with some of the pricier drones on the market.
All in all, this is truly the best camera drone you can find for less than $500. It has been a personal favorite for five months, and I take it with me on all of my travels.
It fits right perfectly in my digital nomad backpack, but you can go for the Fly More Combo which comes with a shoulder bag along with other extras.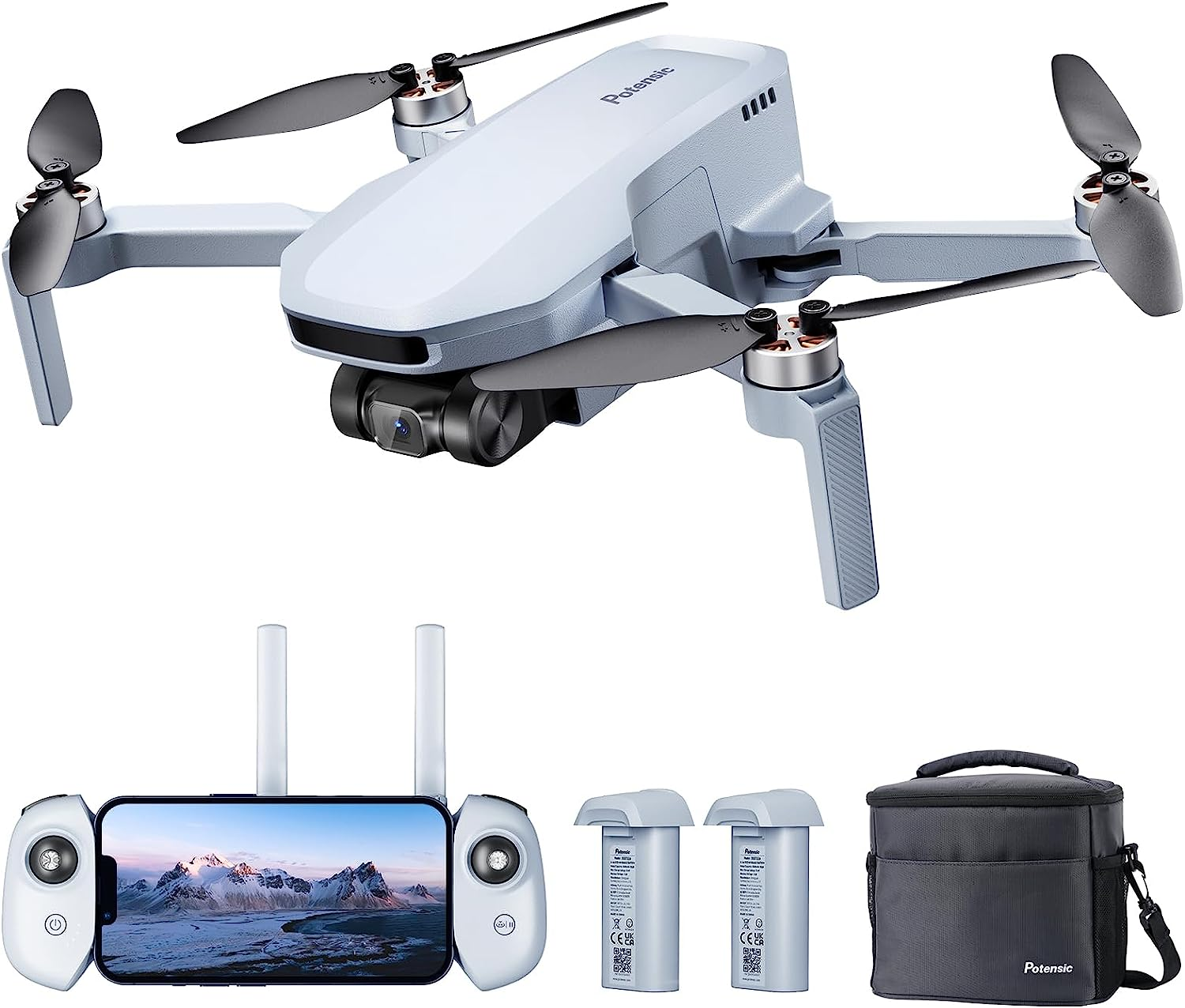 Price: $339.00
Weight: <249 g
Max Flying Time: 62 min (w/ 2 included batteries)
Video Resolution: 4K, 30FPS
GPS: Yes
When it comes to features, the Potensic ATOM SE Combo is truly jam-packed and a rather affordable drone, considering what you get for your money.
First of all, the camera quality is simply amazing. Equipped with a CMOS Sony Sensor, this handy drone can shoot 12mp photos and crispy 4k, 30fps HD video.
On top of that, its three-axis gimbal and ShakeVanish tech help to ensure that your drone footage is stable and professional-grade, even during those high-speed flights or in windy conditions.
This drone is very easy to use and includes smooth video transmission, GPS-assisted flight, intelligent flight modes (circle fly, boomerang, follow, etc.), one-key takeoff/landing, headless mode (great for beginners), drone gesture control, and more.
As far as flight time, the Fly More Combo package gives you two batteries for a total of up to 62 minutes in the air. The battery life is at 31 minutes per battery, which still isn't too bad in itself.
The max transmission range for this drone is roughly 2.4 miles. This is a slightly limited range, but nothing to be concerned about for most drone pilots who simply want to get some really great drone footage of their surroundings.
However, this is still more than enough for most beginner drone pilots or general drone enthusiasts just looking to get views from the sky.
Whether you're capturing those amazing landscapes on the road or recording just for the fun of it, the Potensic ATOM SE Combo truly empowers you to unleash your creativity and create post-worthy camera drone content.
Just make sure to go with the Combo option for the best value, since it comes with a carry case, extra chargers, a second batter, and more.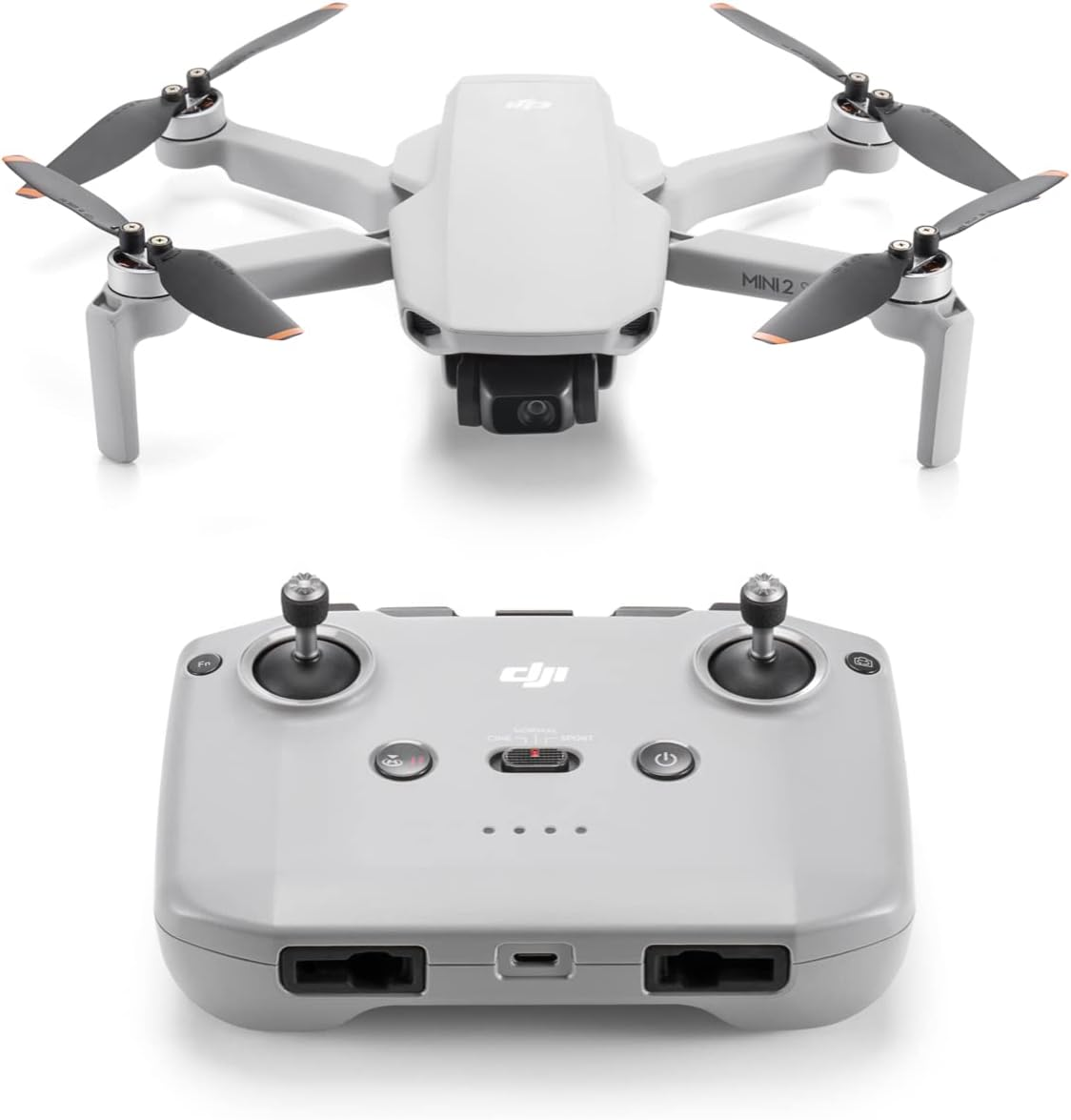 Price: $339.00
Weight: <249 g
Max Flying Time: 31 min
Video Resolution: 4K, 30FPS
GPS: Yes
If you want a cheaper camera drone with similar features compared to the newer DJI Mini 3 that is very beginner-friendly, the Mini 2 is the best camera drone under $500 hands down.
Sure it's not the latest and greatest since the Mini 3 came out or compared to the DJI Mavic lineup, but the DJI Mini 2 is still one of the best camera drones under $500, especially for beginner drone enthusiasts. Weighing in at less than 249 grams, it's perfect to take with you on all your travels and pretty much anywhere you go.
Sure, the DJI Mini 2 doesn't produce the same detail-rich HDR quality compared to the Mini 3, but that doesn't equate to poor quality in the slightest. The high-quality 4K camera is stabilized by a three-axis motorized gimbal, which helps to ensure crisp footage during flight time and IG-worthy photos every time.
With a max control range of up to 10 kilometers, easy flying via the DJI Fly App, updateable drone firmware, live video transmission, and great features for the price, the DJI Mini 2 is a perfect DJI drone for hobby pilots and photography enthusiasts.
Pro tip: You can get the Fly More Combo for $489, which is a steal considering it comes with so many extras.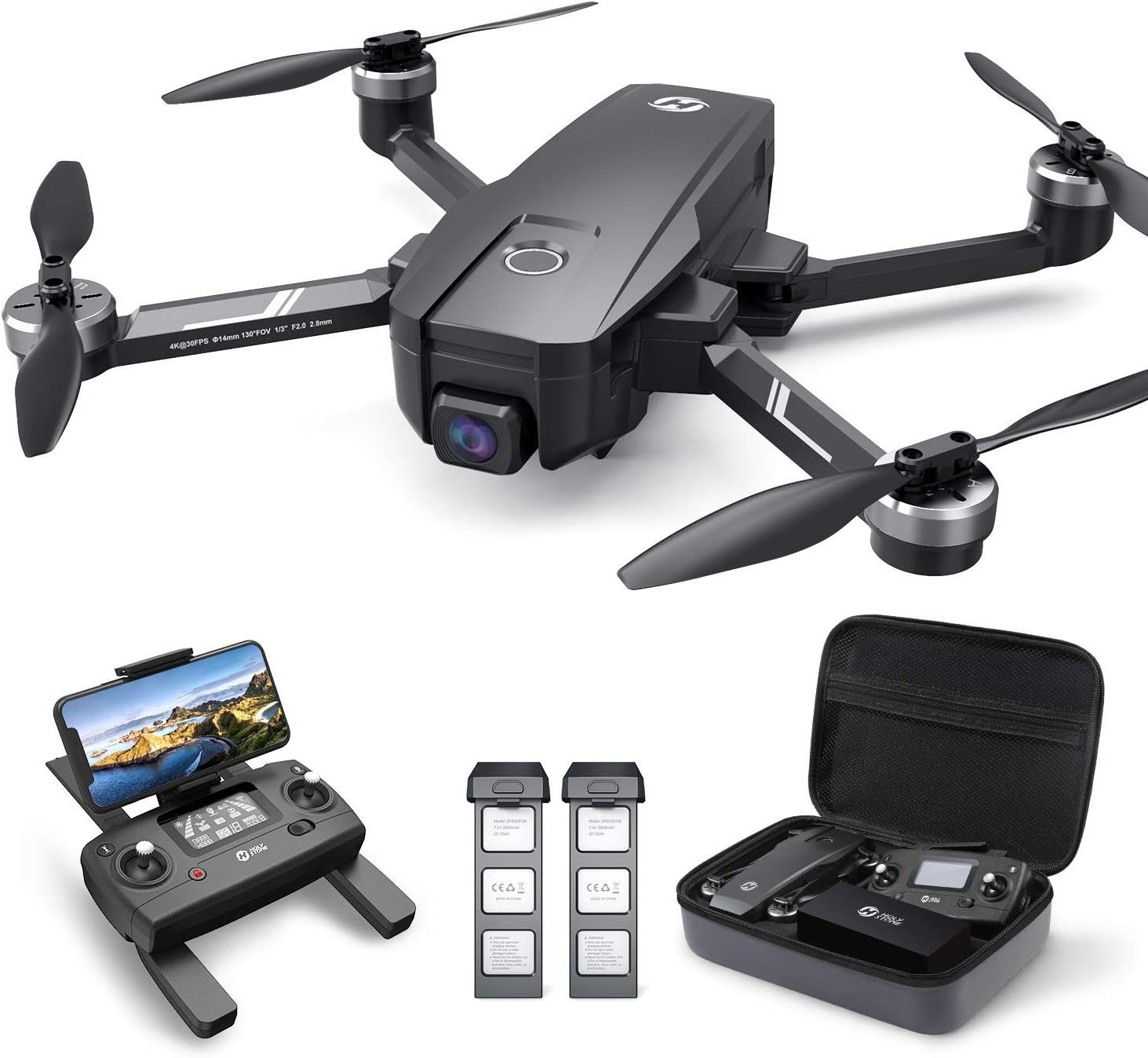 Price: $299.99
Weight: 495 g
Max Flying Time: 46 min (2 batteries)
Video Resolution: 4K, 30FPS
GPS: Yes
The Holy Stone HS720E drone is truly one of the best drones under $500, especially if you're wanting a longer flight time (thanks to great battery life and a second battery) along with other great drone features.
This mini drone comes equipped with a powerful 4K UHD camera, which is supported by a 2-axis stabilized gimbal to ensure buttery smooth footage. The camera's wide-angle lens is definitely a plus, allowing you to capture high-quality shots of your surrounding view.
With intelligent flight modes like Follow Me, Tap Fly, and GPS Auto Return, this ready-to-fly drone makes aerial photography a breeze, allowing you to focus on your creativity and composition while the drone takes care of the flight path.
As mentioned, one of the HS720E's standout tech specs is its great flight time, which can extend up to 46 minutes with the inclusion of the Fly More Combo package.
This extended flight duration makes it the perfect drone under $500 for flight time, allowing you to spend more time capturing those crispy Instagram-worthy drone shots without frequent interruptions for battery changes.
To top it off, this GPS drone boasts an integrated GPS system that aids in precise positioning (such as altitude hold) and ensures accurate Return to Home functionality, making for even easier flying for beginner pilots.
This drone has a long control range of up to 1.2 miles, obstacle avoidance (via obstacle avoidance sensors), object tracking, and auto-return features making the Holy Stone 720E a truly impressive drone for capturing views of landscapes and scenery that is otherwise unreachable.
All in all, the Holy Stone HS720E drone truly holds its weight as the best drone under $500 for overall value when it comes to the Holy Stone lineup of mini drones.
Best Budget-Friendly Drone: Potensic T25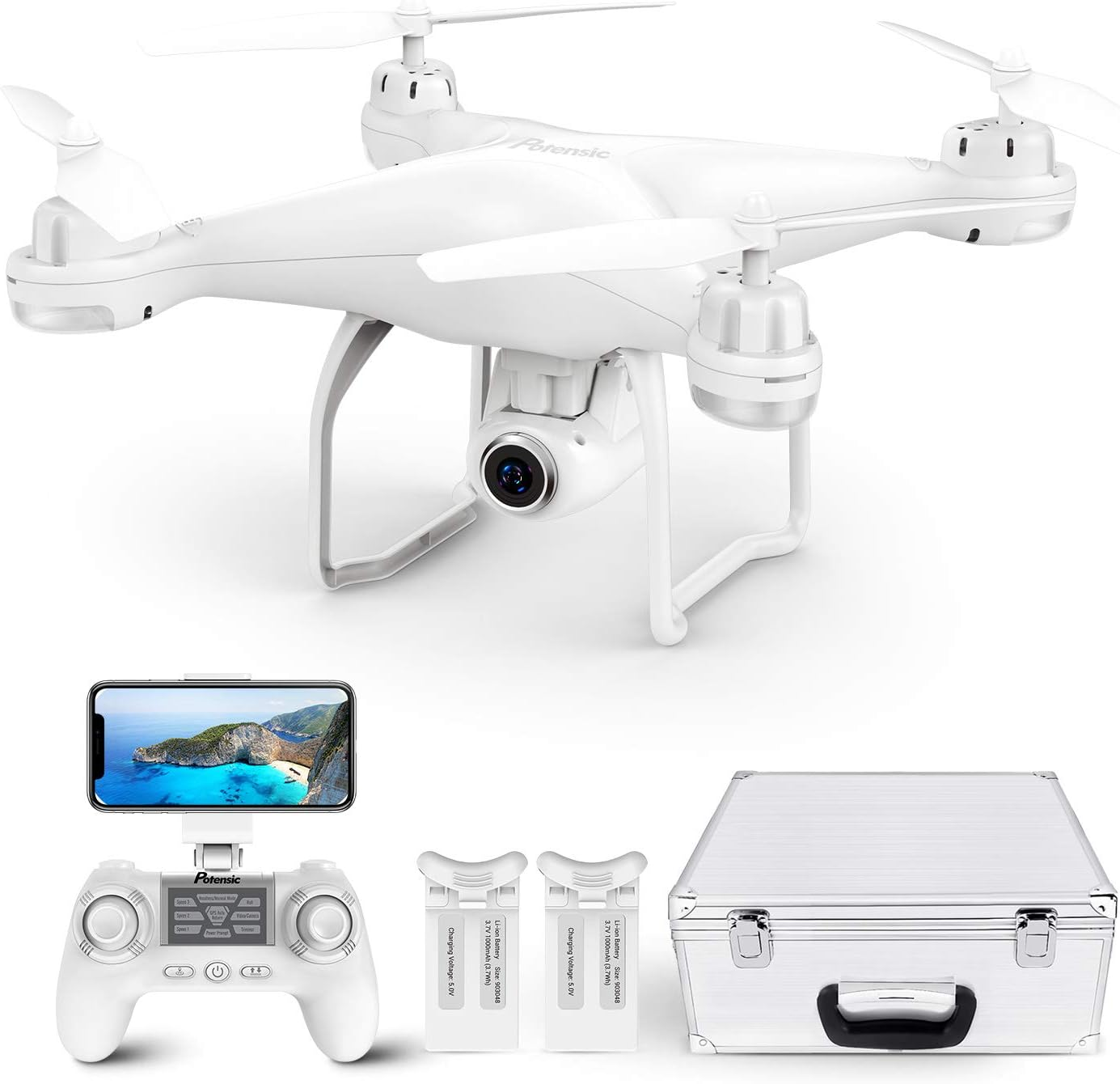 Price: $159.98
Weight: 185 g
Max Flying Time: 18 min
Video Resolution: 2k
GPS: Yes
Let's be real: it's hard to compete against DJI when it comes to drone camera quality. However, the Potensic T25 is so affordable at under $200, making it a hard-to-ignore camera drone under $500.
Most other drone options in this price range tend to have limited features, specifically when it comes to GPS. However, the Potensic T25 has not only GPS built-in, but a gimbal as well to make for a surprisingly smooth flight.
Of course, you can't expect the same quality as other drones that are closer to the $500 price point. For starters, it is a very tiny drone compared to the rest of the drones on this list, making for rougher flights if you run into strong winds. It also doesn't have that long of a flight time.
It does have mobile device flight control and follow-me functionality, but it's not comparable to flight modes you'd find with, say, DJI drones. It also has a shorter flight range of roughly 300 feet when flying in FPV mode.
As far as the camera, its 1080p resolution and reliance on auto settings to adjust for brightness and image quality means there are definitely better camera drones on the market to choose from.
It's passable, but not the same 4k quality camera you'd expect from drones in modern times.
Sure, this isn't the most advanced drone on the market. But if you consider the fact that it comes in at less than half the price of most other drones on this list, it is truly the cheapest drone under $500 available that still provides decent quality.
That makes the Potensic T25 the best drone worth looking into, especially if you're in the market for the cheapest drone under $500 your money can buy in 2023.
Final Thoughts: Best Drones Under $500 in 2023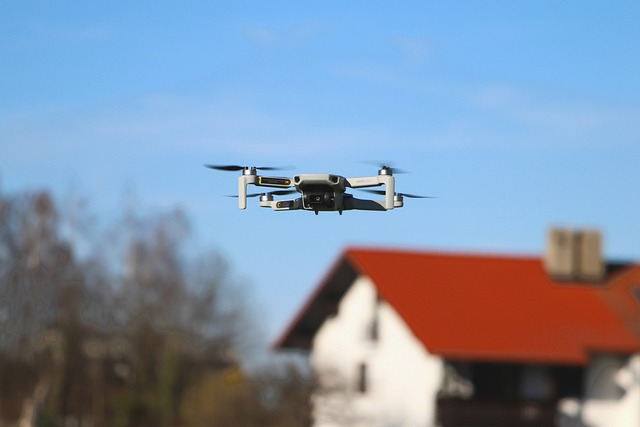 Surprisingly, the market for drones under $500 includes some nice premium-level features and high-performing options for both beginners and experienced drone pilots.
Whether your in it for the camera quality, flight time, intelligent flight modes, or obstacle avoidance, there's a perfect drone under $500 in price just for you.
As the demand for affordable drones continues to rise, manufacturers have been pushing out even more affordable drones year after year, innovation, making the options even more impressive with each passing year.
The above list of best drones under $500 serves as a vetted starting point for your drone shopping journey, and this list will be continually as new drone options are released in this price range.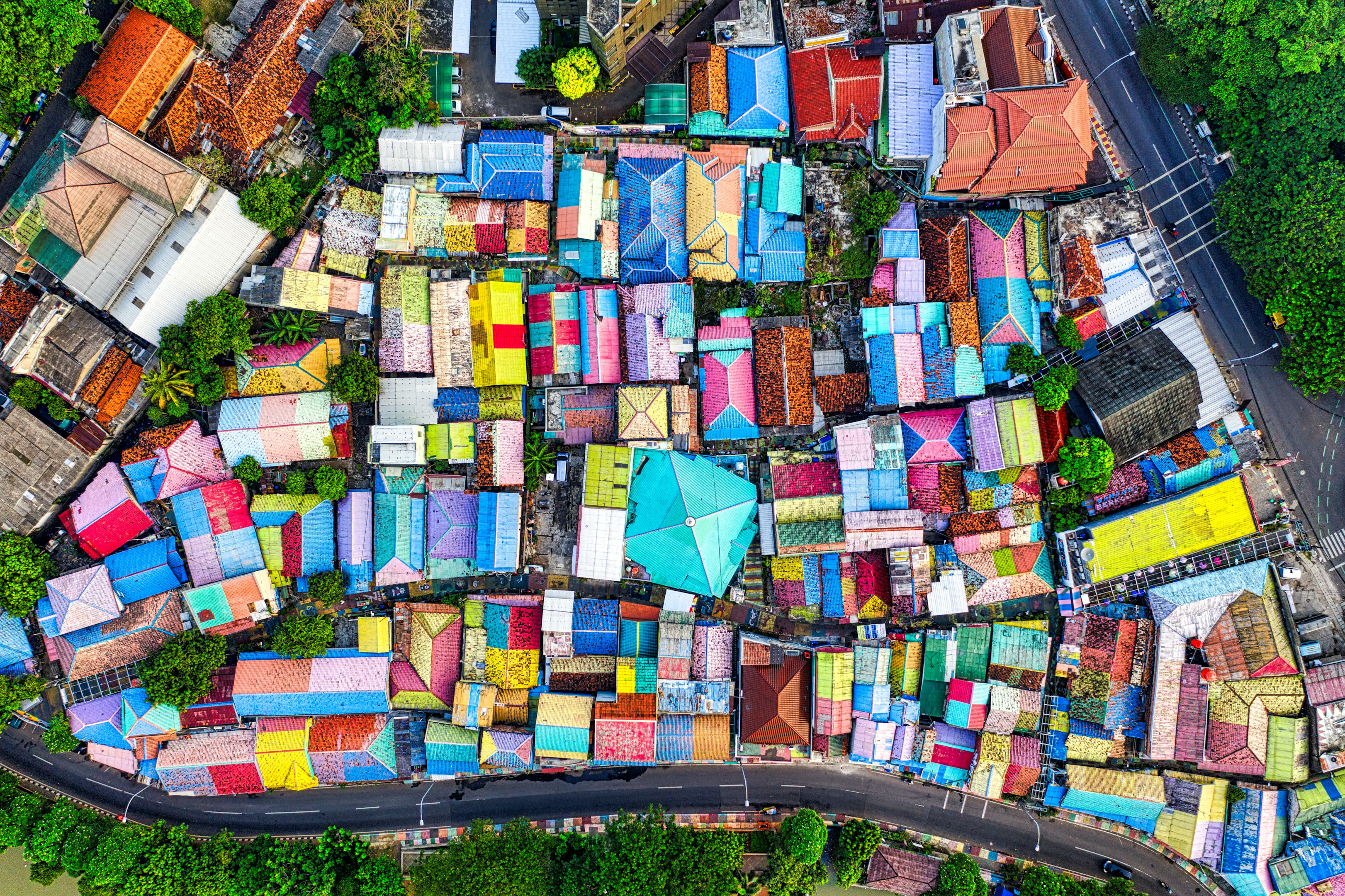 Before you pull the trigger on your next drone, consider your wants and needs, budget, and camera quality, and general use.
Whether you're a budding drone enthusiast or a seasoned pilot seeking a reliable and affordable option, all of the above drones are vetted and proven to be amazing options in this price range. Start flying high with your best drone under $500 and capture the skies in all their golden hour glory. Happy droning my friends!