Best Things to Do in Asheville Solo
Last Updated on September 16, 2023
Asheville, located in western North Carolina, is a destination that has gained popularity among solo travelers in recent years. This charming town is known for its natural beauty, artistic vibe, and outdoor adventures.
Whether you are looking to visit Asheville for a relaxing spa day or an adventurous hiking trail, this unique city has something for just about everyone, no matter what your's your cup of tea. In this article, we will share the best things to do in Asheville solo. Let's take a look at the best Asheville things to do alone.
Is Asheville Solo Traveler Friendly?
Let's face it- many of us have probably been hit with a "Romantic Asheville" social ad every now and then, especially when fall time comes around. And it makes total sense: Asheville truly is one of the best destinations for couples looking for a romantic getaway in the country, let alone the world.
But that doesn't mean that Asheville is off-limits for my solo folks! On the contrary, Asheville is an absolutely amazing city for solo travel, especially if you're in the mood for a nature and self-care retreat.
Let's take a look at some of the best things to do in Asheville for the solo traveler. You'll find that many of the made-for-two experiences are equally enjoyable when done on your own, making it the perfect destination for a solo vacation.
Visit the Biltmore Estate
The Biltmore Estate is the mansion that makes us all wish we had been born into wealth. To say it's a mansion on another level just doesn't do it justice.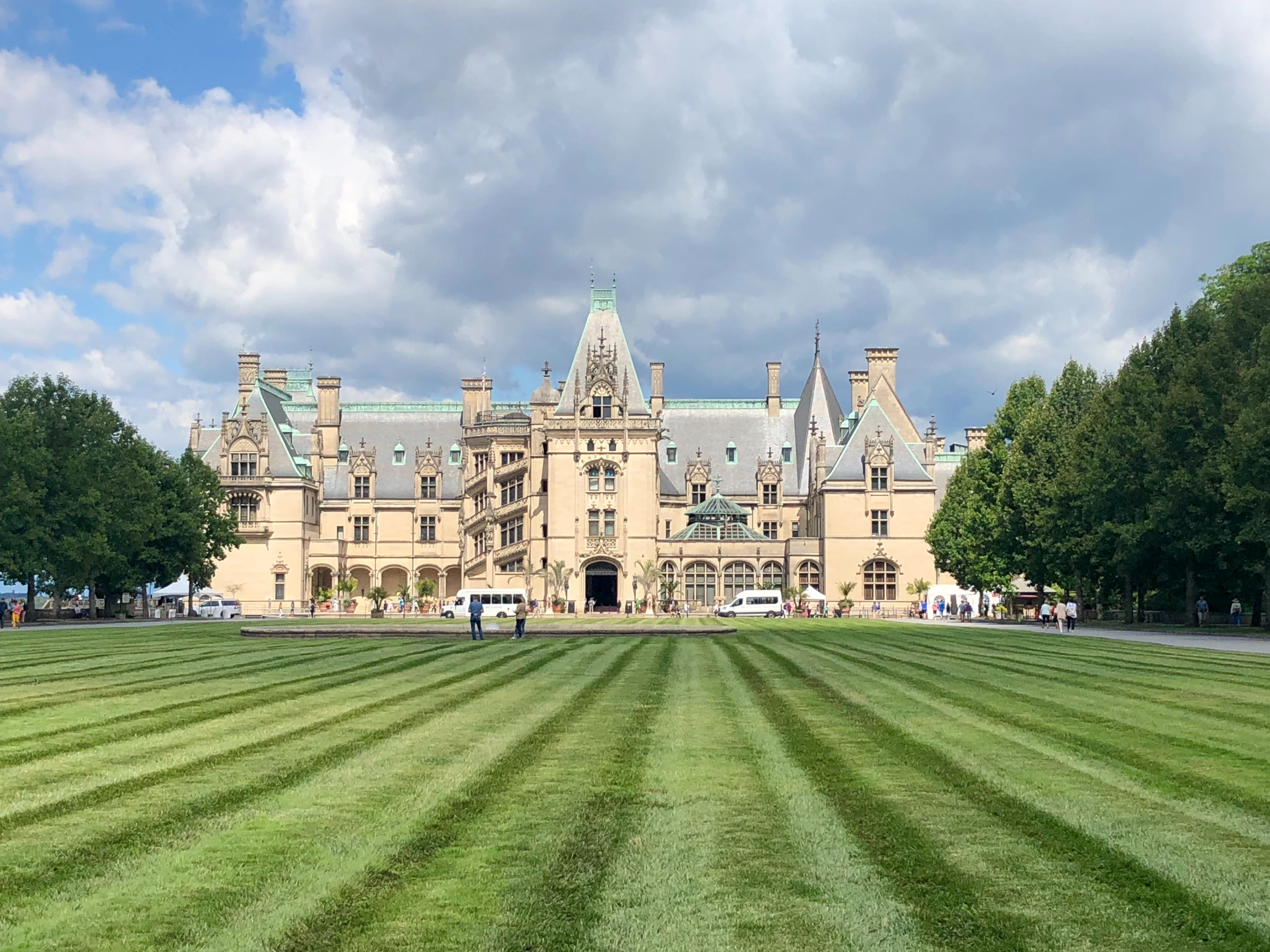 It would be a shame to miss visiting the Biltmore Estate on your solo adventure to Asheville, especially given that it's America's largest home and one of the most famous attractions in all of North Carolina.
This huge estate was built by the wealthy Vanderbilt family in the 1800s and is now open to the public. In case you were wondering, the mansion features a whopping 250 rooms, 65 fireplaces, and over 8,000 acres of gardens and grounds.
I mean, who really needs that many rooms?!
Considering you're traveling solo dolo, you can take a self-guided tour of the mansion. These tours give you full access to many of the estate's rooms such as the family bedrooms, library, dining room, the list goes on.
You can also go outside to check out the mansion's gardens and grounds, which feature fountains, sculptures, and a rose garden.
If you're looking for a truly once-in-a-lifetime experience, you can opt for a behind-the-scenes tour of the estate, which gives you a peek into the daily lives of the Biltmore family and their staff. On top of that, you can also enjoy some wine tasting at the estate's very own winery or treat yourself to Biltmore's (very) luxurious spa.
If that's not enough, The Biltmore Estate also offers many outdoor activities such as hiking and biking trails, horseback riding, and river rafting.
Explore Asheville's Downtown
The Land of the Sky, as Asheville is affectionately nicknamed, is such a vibrant city, and the downtown area truly brings this fact to life. You'll find many shops, restaurants, art galleries, salt cave retreats, and everything in between.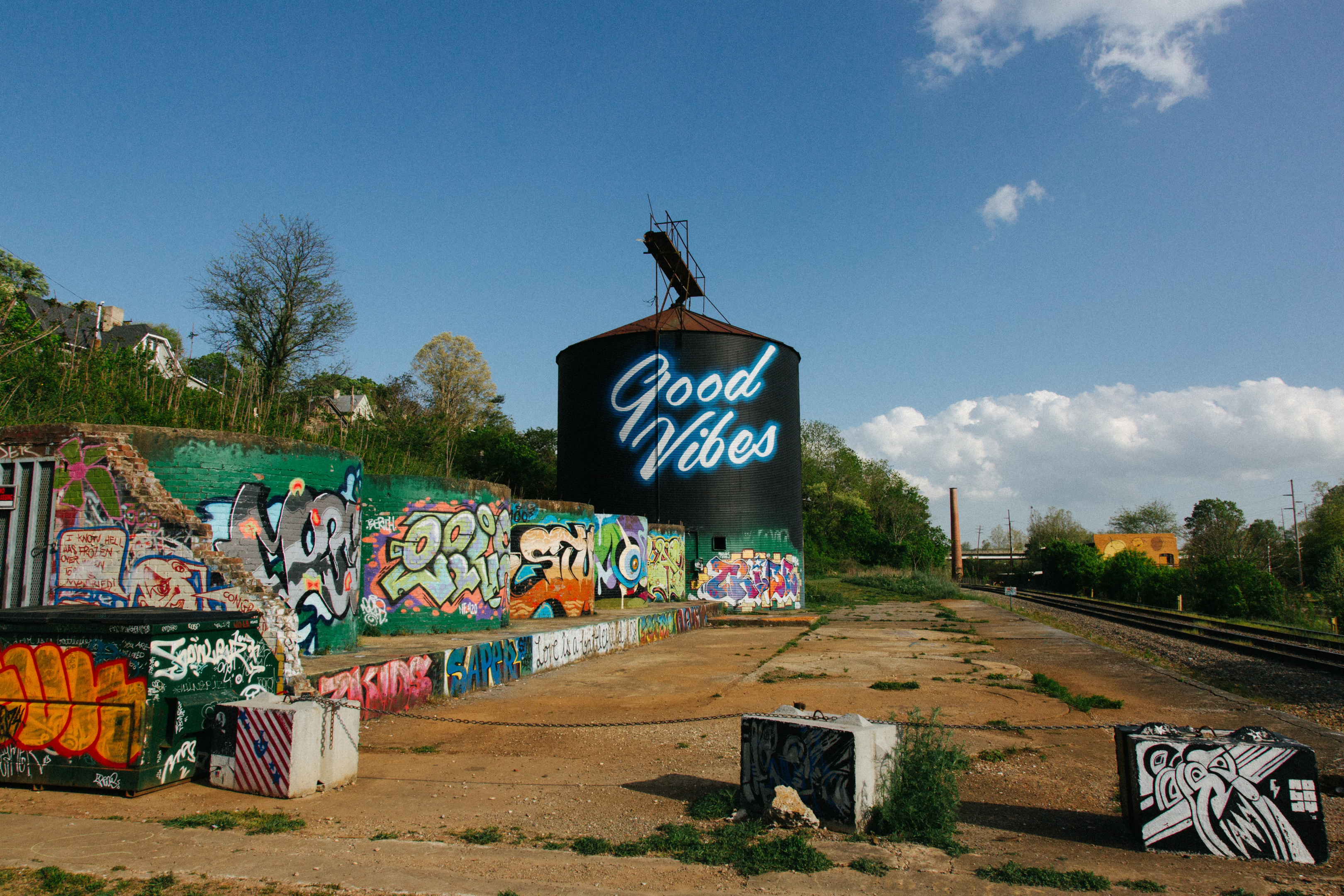 Honestly, you can have an amazing time just walking through the streets! On just about every block you'll find beautiful art murals on the building walls as well as street performances, adding to that hip and welcoming culture that Asheville has become known for.
If you're up for it, you can try taking a walking tour of downtown to learn more about the city's history and culture- and to make sure you don't miss seeing anything.
If you're needing recommendations, one of the hot spots to check out downtown is the Asheville Art Museum, which features a diverse collection of contemporary art and craft from the local Asheville area and beyond. The museum also offers a few programs and events for visitors such as workshops and lectures.
If you're into pinballs and arcade games, then you have to visit the Asheville Pinball Museum! As the name implies, the museum is filled with classic pinball and arcade games from decades ago. For just $15, you can play all pinball and arcade games for as long as you like. It's the perfect way place for a solo traveler to spend the day and meet new friends!
Another must-visit spot to stop by downtown is the Grove Arcade, a historic building that's been transformed into a modern marketplace featuring local shops, restaurants, and cafes. The Grove Arcade is a popular place to try out local digs, shop for souvenirs, or simply soak up that refreshing Asheville vibe.
Indulge in a Spa Day
Let's be honest- you can never go wrong with a trip to the spa. And when it comes to spas, Asheville is easily one of the best cities to do it in the southeast, let alone the country.
The many spas in the city offer a variety of services, including massages, facials, and yoga classes. You can even find pink salt caves!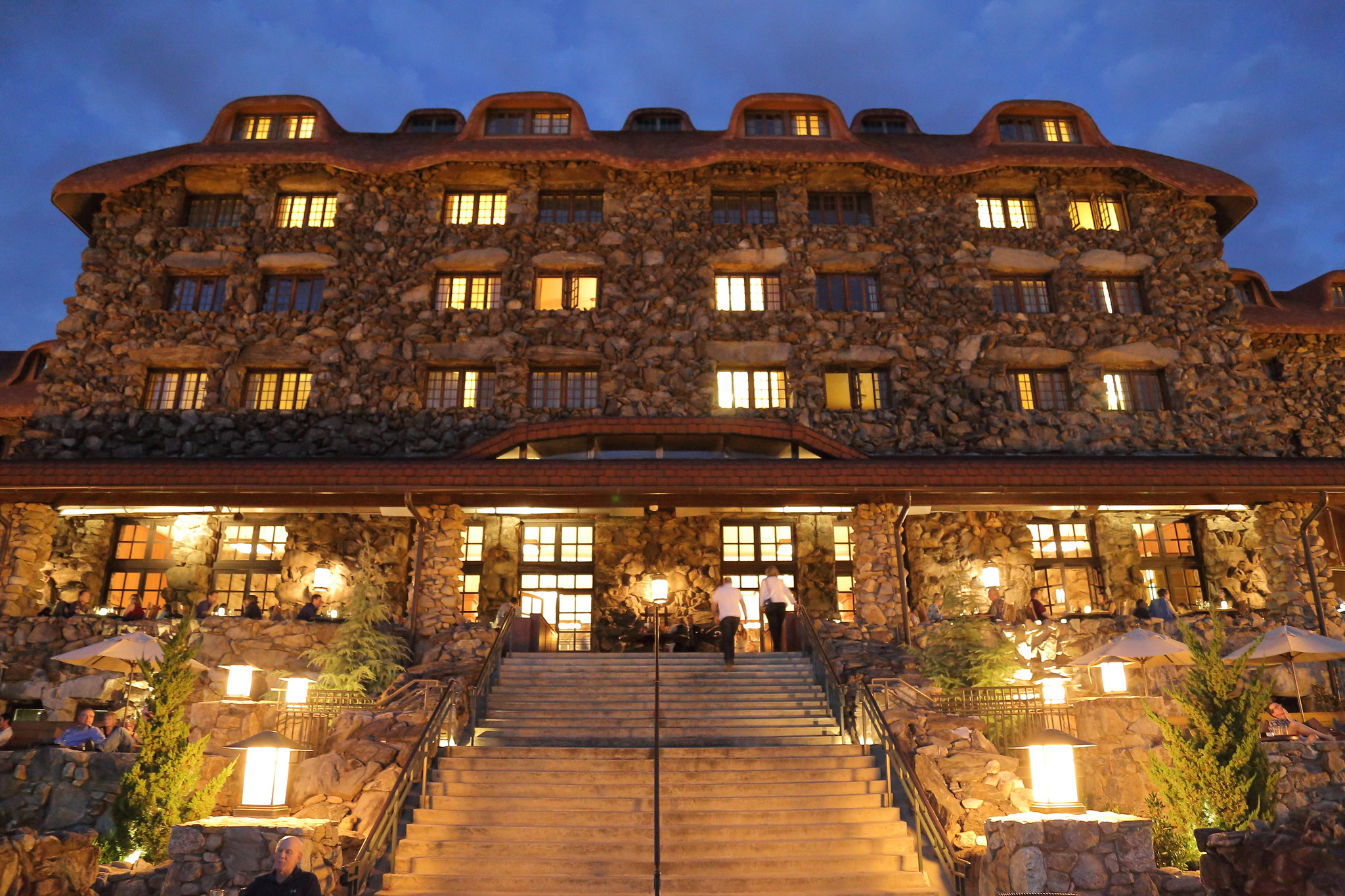 But if you're wanting the crème de la crème option, the spa in the Omni Grove Park Inn is easily the most popular option around. In fact, it's one of the top-rated spas in the entire country, providing visitors with the perfect opportunity to indulge in some much-needed self-TLC and R&R.
The Omni Grove Park Inn is a historic resort that offers lofty rooms, amazing grub, and, of course, a full-service luxury spa.
During your spa retreat at the Omni Grove Park Inn, you can choose from a wide selection of services, ranging from traditional massages to facials, body treatments, and more. The spa also offers hot tubs, saunas, and a relaxation room, making it a perfect way to spend the day unwinding and escaping life's busy work and career/job stresses.
Hike in the Great Outdoors
As a mountain town, Asheville is conveniently located right in the heart of the famous Blue Ridge Mountains and near the Great Smoky Mountains, giving outdoor enthusiasts the chance to visit some of the truly best hiking trails in the country. This means there are tons of things to do outdoors, whether it's hiking as mentioned, swimming (try the French Broad River), or just tossing up a hammock in the woods.
Whether you're a seasoned hiker or a novice like myself, there are so many trails to explore in the area that it can almost be hard to choose.
One of the most popular trail systems around is the Appalachian Trail, which for more than 2,000 miles from Georgia to Maine. Yes, it's 2,000+ miles but no, that doesn't mean you'll be hiking for days on end.
During your trip, maybe start with a day hike or even a half-day hike on a section of the trail. Many travelers like to plan a day trip to explore the many trails you can find here.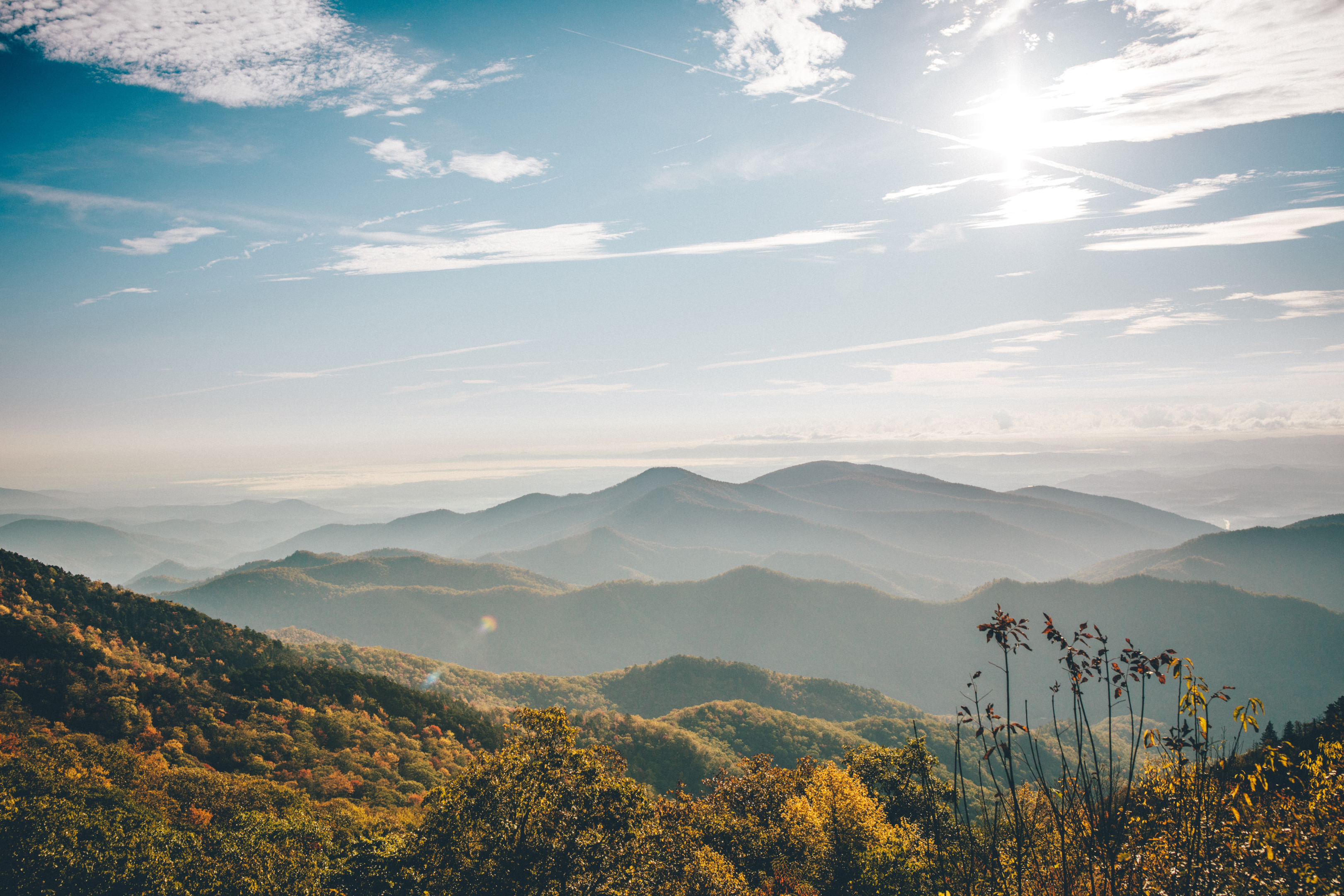 A section of the Appalachian Trail actually parallels the Blue Ridge Parkway, which is something you don't want to miss. The Blue Ridge Parkway is a ridiculously scenic drive that offers amazing views of the mountains and access to countless hiking trails.
The parkway spans over 469 miles from Virginia to North Carolina and provides you with access to some of the most scenic hiking trails in the area. The parkway is absolutely beautiful and can even be a destination in itself!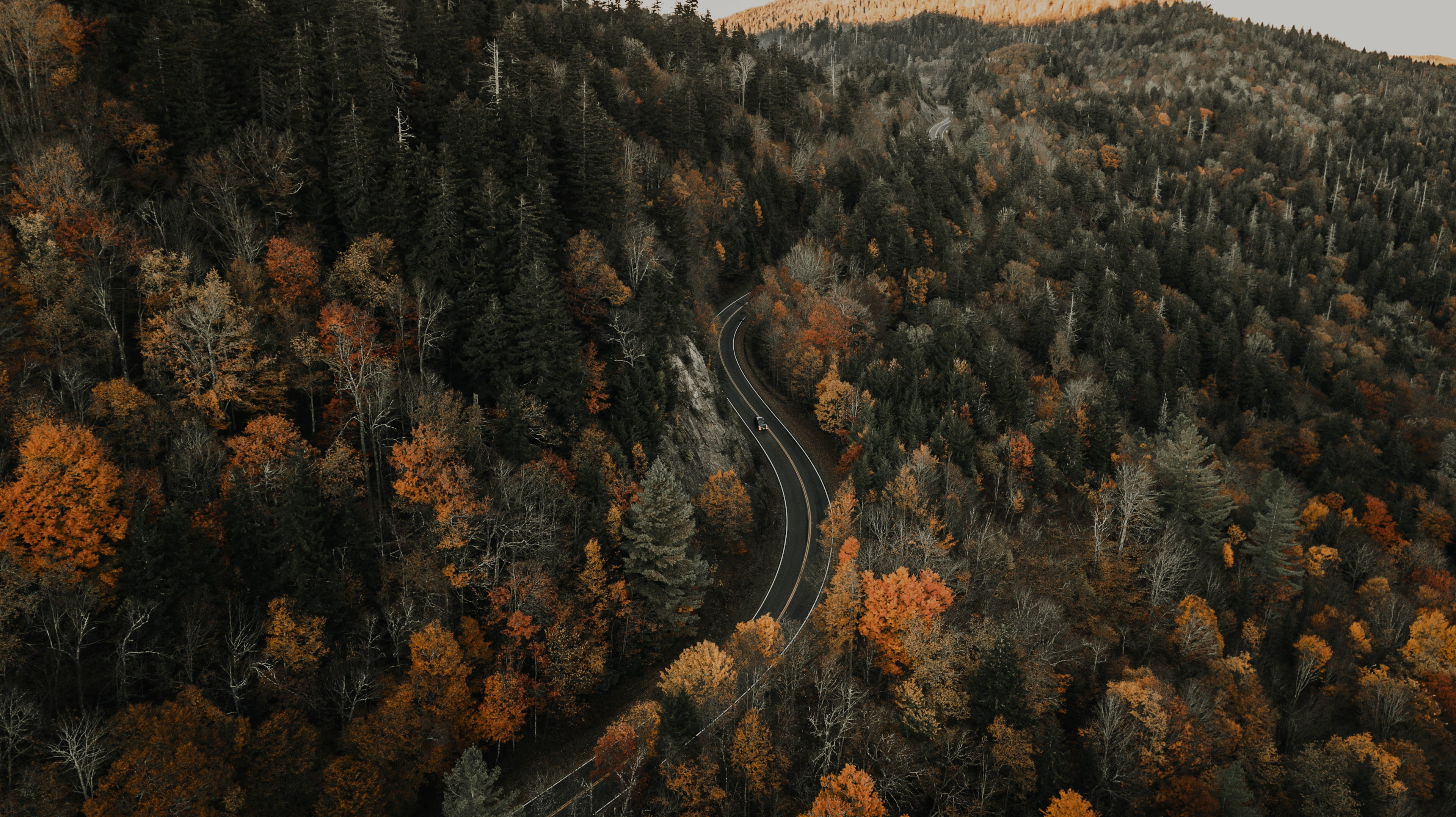 Some of the most popular trails along the parkway include the Craggy Gardens Trail, the Black Balsam Knob Trail, and the Mount Mitchell Trail. Hiking in the great outdoors is a great way to clear your mind, exercise, and enjoy the beauty of nature, and Asheville offers some of the best hikes around.
You can even join a group hike to meet fellow travelers and locals along the way!
Try Forest Bathing
Forest bathing, also known as Shinrin-yoku, is a Japanese practice that involves immersing yourself in nature to promote health and well-being (ever heard of grounding?). This is the perfect destination for forest bathing, with its lush forests, scenic trails, and serene waterfalls all conveniently located within the Blue Ridge Mountains.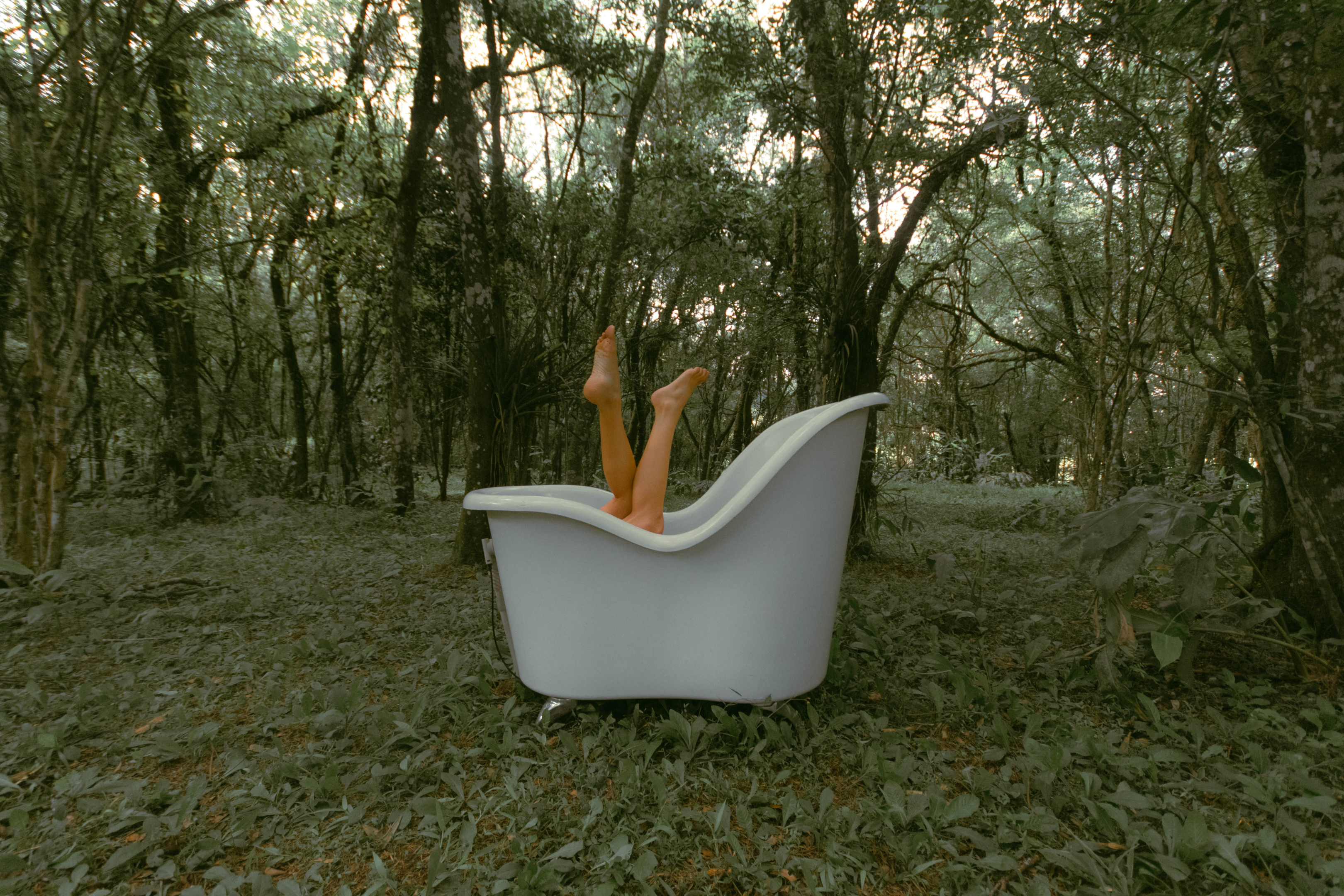 During your solo trip, consider taking one of the several guided forest bathing tour options, which provide a structured experience that includes mindfulness exercises, guided meditations, and sensory exploration of the forest.
If that's not your cup of tea or if you're budget-conscious, you can simply take a quiet walk through the forest and immerse yourself in the natural beauty of the area.
Visit the North Carolina Arboretum
The North Carolina Arboretum is huge, spanning a whopping 434 acres. The arboretum is technically located in the Pisgah National Forest, so just a quick drive away from downtown.
You can either take a guided tour of the many gardens or explore on your own if you want to stroll at your own pace. The North Carolina Arboretum also offers a couple of educational programs and events, making it even greater for solitary wanders looking to learn and grow along the way.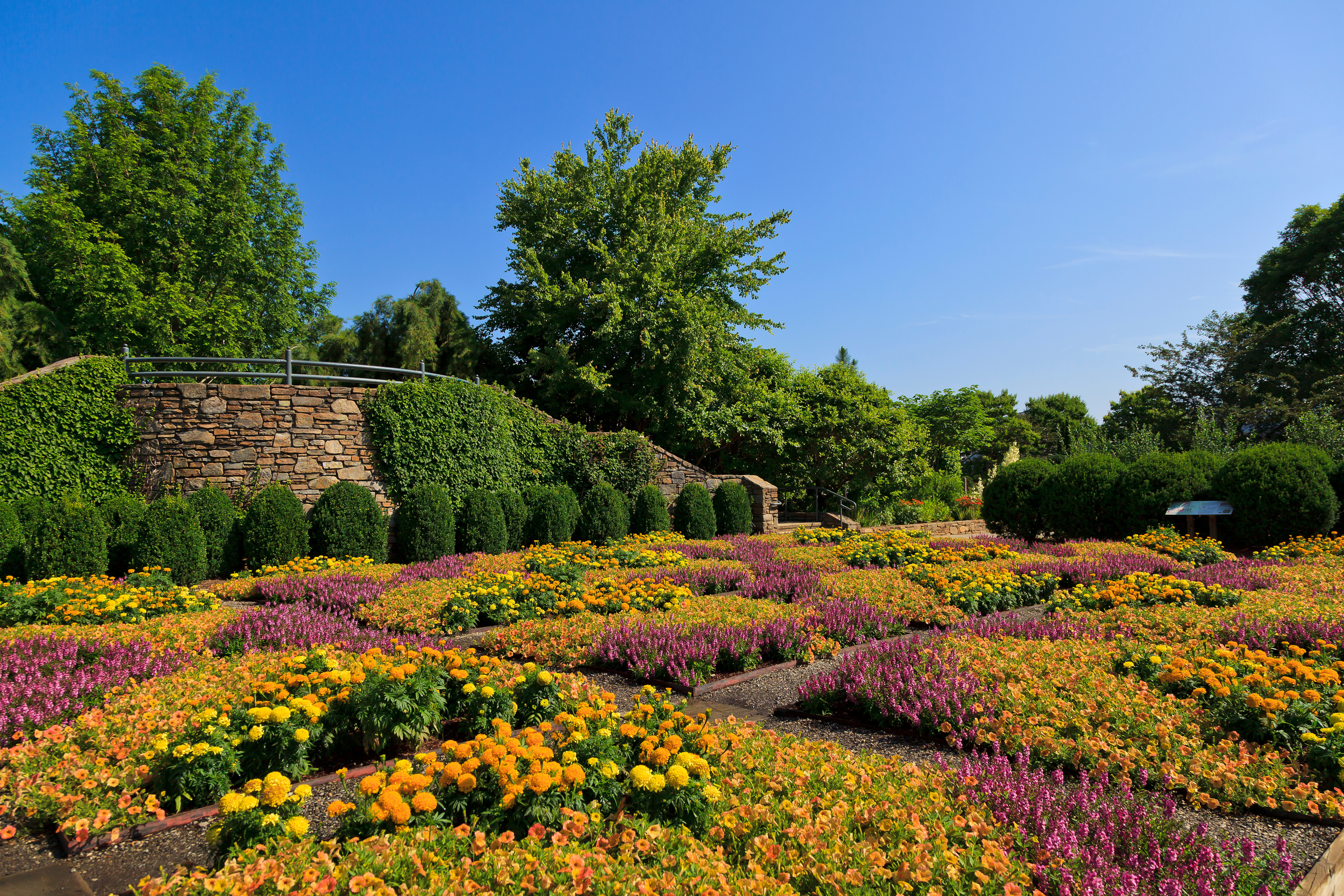 Do yourself a favor and make it a point to check out the Bonsai Exhibition Garden, which features over 100 bonsai trees. Another popular spot here is the Quilt Garden, which showcases an amazing nature scape of annual and perennial flowers arranged in a traditional quilt pattern.
Be sure to grab some food on the way there so you can enjoy a picnic lunch at one of the arboretum's many picnic areas!
Join a Guided Tour
If you are new to visiting the Land of the Sky and looking for a way to discover the town's hidden gems without the hassle of having to plan everything, then join a tour instead! Especially since the city has gained popularity over the years, there are now so many full-day and half-day tours available that range from food tours, history tours, brewery tours, and yes, even ghost tours.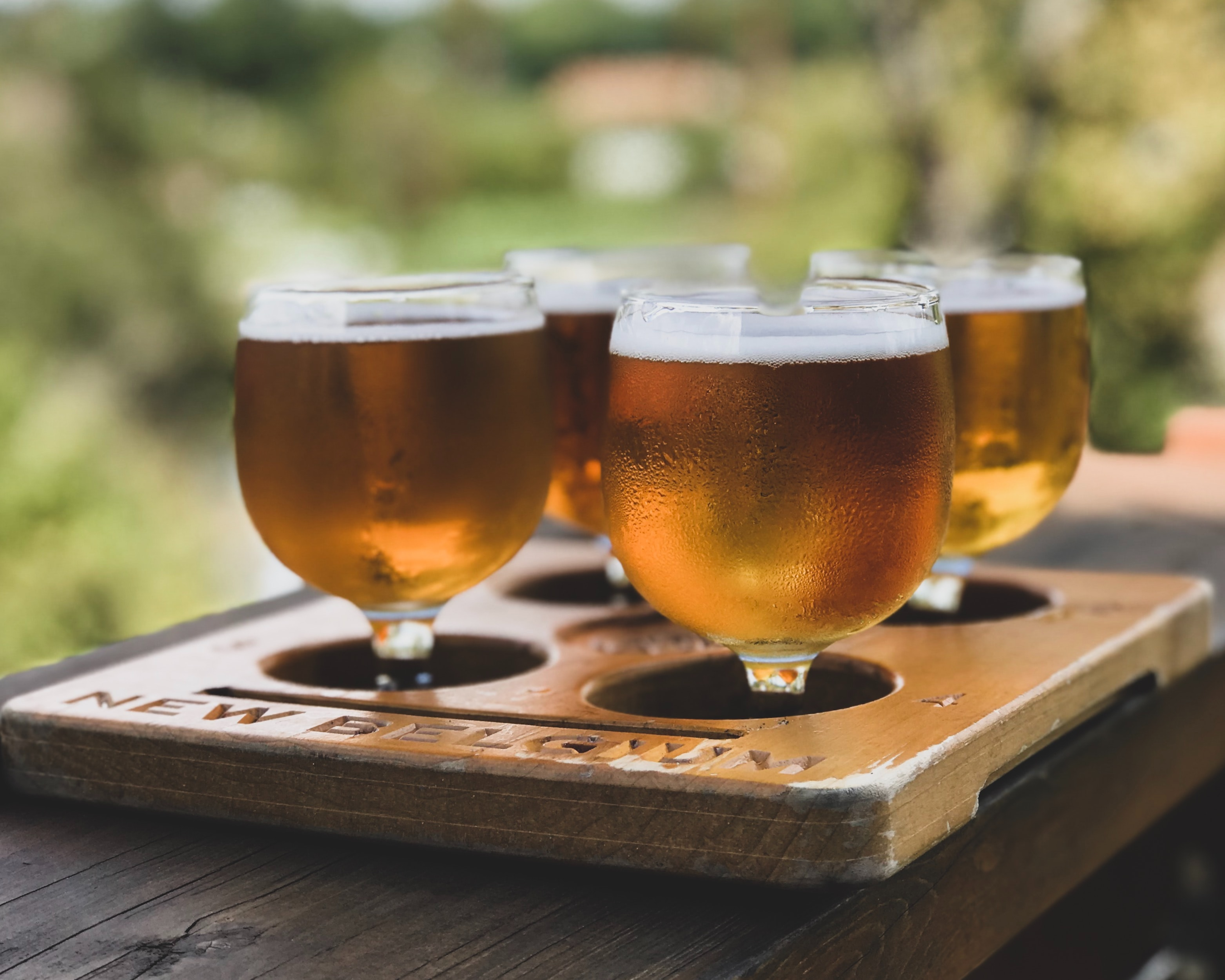 Not only is joining a tour easier in many cases, but it's also the perfect way to connect with fellow solo travelers along the way. I've made countless friends just by joining tours.
One of the most popular tour options is the 2-Hour Guided Segway Tour, which allows you to see so much more of the city since it's quicker (and easier) than walking. The tour guide provides great commentary to learn about the city and its unique character while also meeting new people along the way.
Another popular tour is the Night-Time Walking Ghost Tour, which, you guessed it, takes you on a night tour of the city to learn about the area's spooky tales and history. The tour guide takes you through downtown Asheville's historic buildings and sites and even gives you ghost-hunting equipment to join in on the action.
Take a Yoga Class
Yoga and beer, yoga and animals, yoga in the park, the list goes on and on and Asheville has it all. Going along with the theme of wellness and nature, this town is well-known for its thriving yoga community.
You'll find the city littered with countless yoga studios and classes available for you to explore. Whether you're a seasoned yogi or just want to try it out for the first time, there are plenty of classes to choose from in the area.
One of the most popular yoga studios in town is Asheville Yoga Center, which offers a wide range of classes, workshops, and retreats for yogis of all levels. This yoga studio is actually the largest and oldest studio in the city and features over 70 instructors and offers classes in a variety of styles, including vinyasa, restorative, and hot yoga.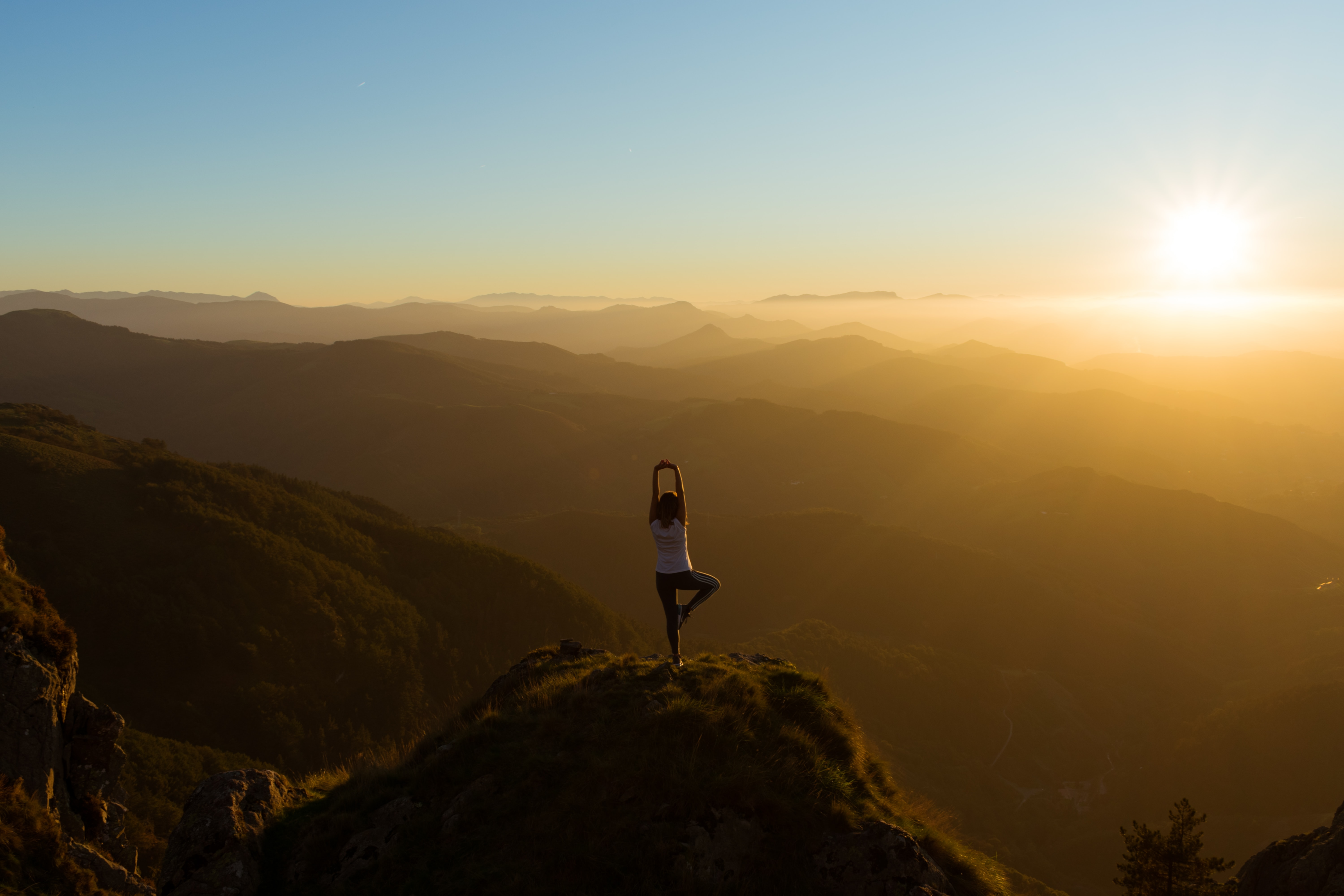 If you're not wanting to go to a traditional yoga studio, then you can go with a guided yoga tour/experience, like the Mountaintop Yoga & Meditation Hike. As the name implies, this small-group tour starts out with a hike through a beautiful forest in the Blue Ridge Mountains.
Once you're at the summit, you, your instructor, and your hike buddies will soak in the views and unwind through a mountaintop yoga class that's suitable for all levels of yogis. It's a truly unforgettable experience.
Check Out Asheville's Top Breweries
As an IPA enthusiast and fellow solo traveler, I highly recommend visiting Asheville's top breweries as one of the best things you can do in the city. Asheville's beer scene is vibrant and absolutely thriving, with something to offer for every beer lover. Whether you prefer hoppy IPAs, rich stouts, or tart sours, there is a brewery around that will have your taste buds covered.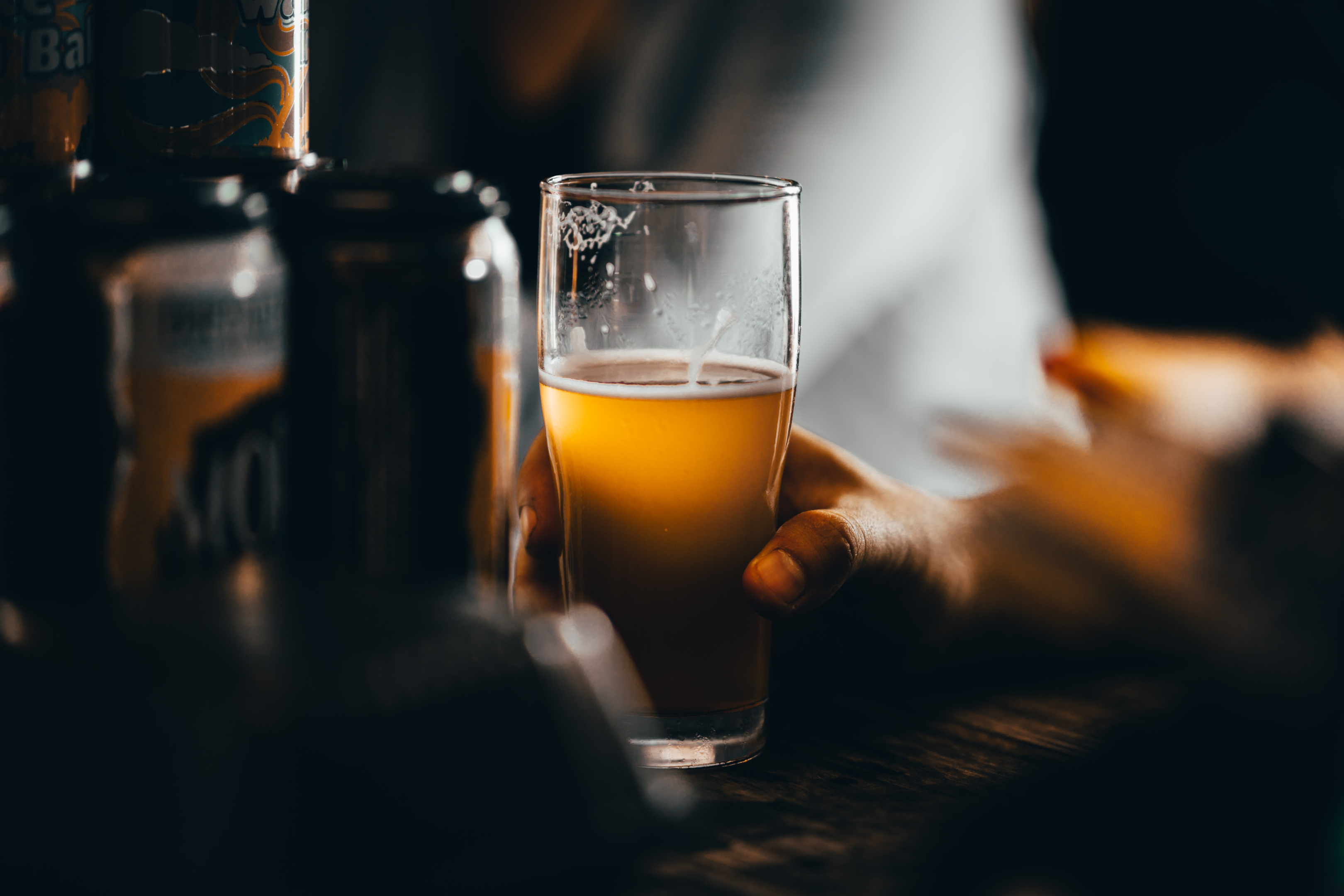 One of the most popular breweries here is without a doubt Wicked Weed Brewing. The brewery has a unique selection of beers, from its award-winning Pernicious IPA to its unique Black Angel Cherry Sour. The outdoor seating area is spacious and inviting, with plenty of room to relax and enjoy your beer in the sunshine.
If you're looking for a more laid-back vibe, Highland Brewing Company is another great option. The outdoor seating area is perfect for enjoying a cold beer while taking in the stunning mountain views.
Another great thing about the breweries in 'Beer City' is that they offer the perfect opportunity to meet new people and connect with the local community. Whether you're sitting at the bar or chatting with fellow beer enthusiasts in the outdoor seating area, you're bound to strike up a conversation and make some new buds, especially once that "liquid courage" kicks in for more reserved folks like myself.
If you're a beer lover visiting the city solo, make sure to add visiting the city's top breweries to your itinerary – you won't regret it.
Meet Asheville Residents
Although the idea of solo travel is, well, to spend time solo, one of my favorite things about solo travel is the opportunity to meet new people and make some new pals. Asheville is a friendly and super-welcoming city, with a vibrant social scene that is perfect for visitors and locals alike.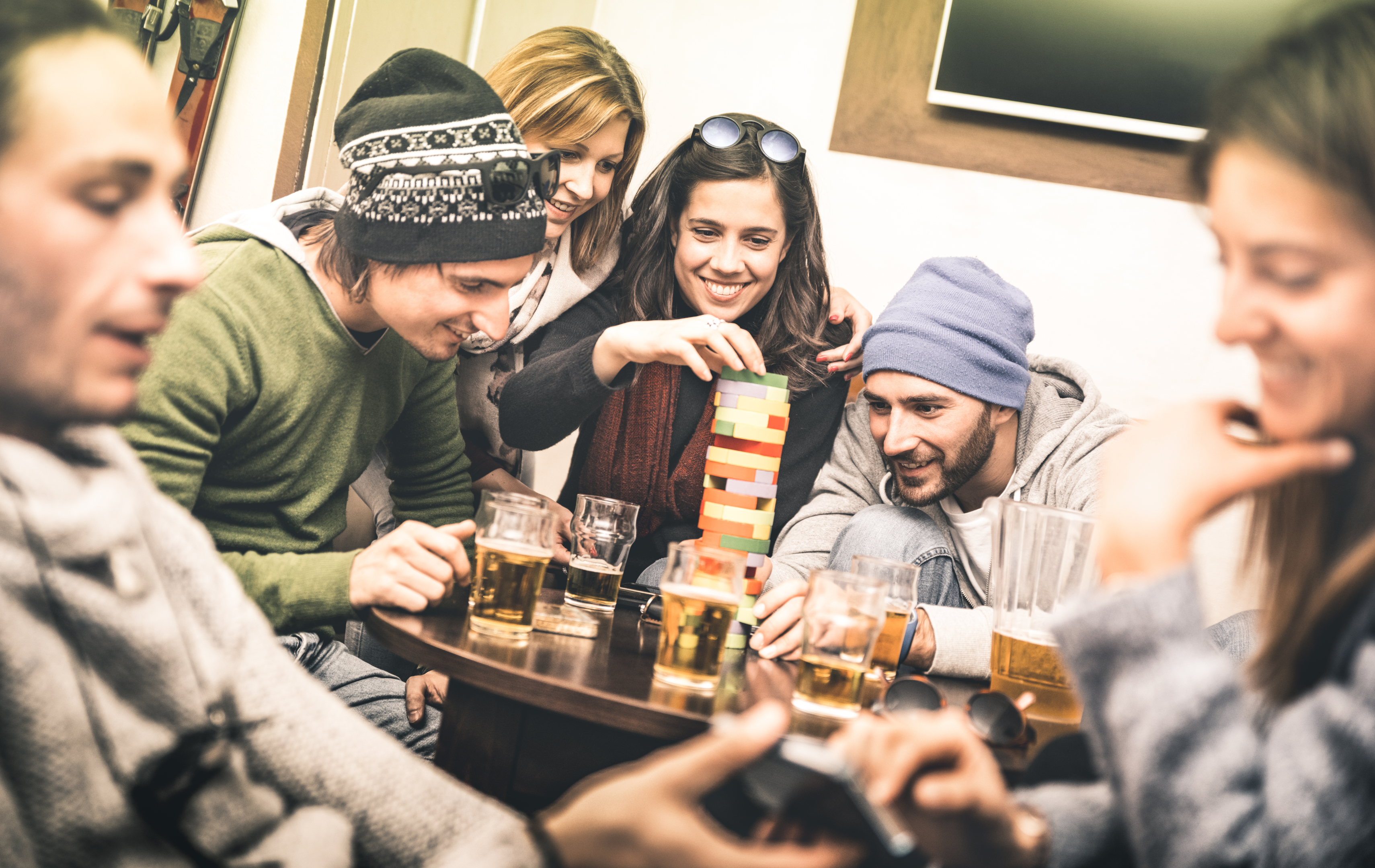 To meet other solo travelers during your trip, you can try staying in a hostel or joining a tour as mentioned earlier. A favorite for digital nomads and solo traveling folks, the city has many hostels that offer cheap stays and a social atmosphere, such as the Asheville Hostel and Guest House or the Sweet Peas Hostel.
You can join a tour, such as a brewery tour, hiking excursion, or mountaintop yoga class, to meet other solo folks who share similar travel interests. A lot of these activities are specifically designed for small groups, making them perfect ways to connect with people and make new friends.
Get Ready For Your Asheville Solo Trip
All in all, Asheville is a hot spot for solo travelers, offering a wide range of fun things to do. You can go for a hike, visit a local brewery, try mountaintop yoga, the list goes on and on. Here are some of the best things to do in this great city solo:
Visit the Biltmore Estate
Explore Asheville's downtown area
Enjoy a day at the spa
Hike the amazing outdoors
Try out forest bathing
Check out the North Carolina Arboretum
Join one of the many guided tours
Take a yoga class
Cheers at a local brewery
Meet the locals
No matter what you're into, you'll find that there's something for everyone. So pack your bags, book that flight, rent that car, and do whatever you gotta do. Just be sure to make your way to Asheville, one of the top destinations in Western North Carolina to visit when traveling by yourself.
Wayfare With Pierre contains affiliate links and is a member of the Amazon Services LLC Associates Program. If you make a purchase using one of these Amazon links, I may receive compensation at no extra cost to you.