The Best (and Complete) El Matador State Beach Photoshoot Guide
Last Updated on October 5, 2023
If you haven't been to El Matador Beach, you're seriously missing out! El Matador State Beach is a beautiful and truly unique location for a photoshoot, perfectly situated within Los Angeles County in Malibu, California.
It's one of the three beaches you'll find as part of the Robert H. Meyer Memorial State Beach, with the two other beaches being La Piedra and El Pescador Beach. The other two beaches are El Pescador and La Piedra. However, El Matador State Beach is easily the most famous of the three beaches.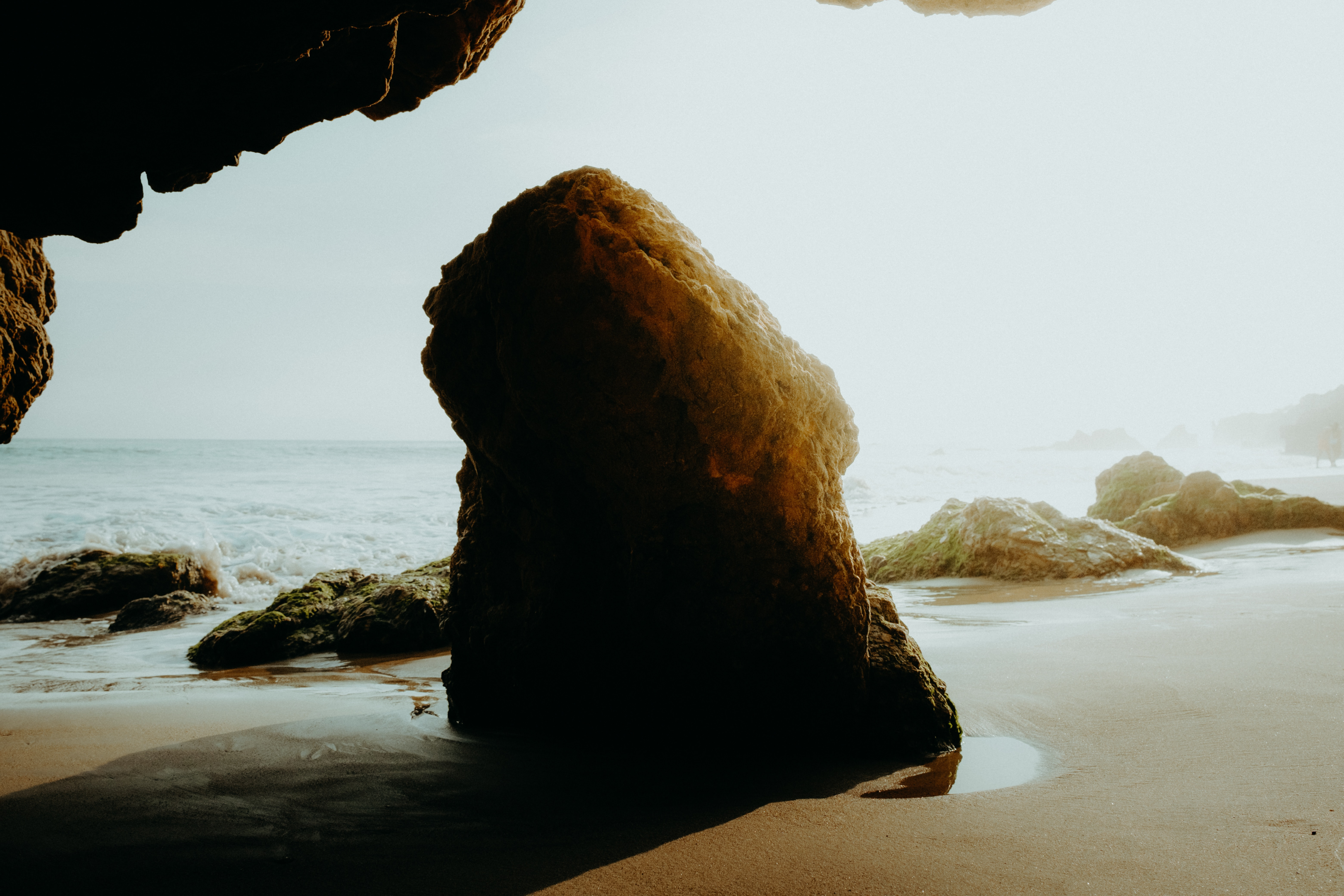 With huge rock formations, seaweed-covered stones, beautiful sea caves, soft golden sand, and a pristine view of the Pacific Ocean, El Matador State Beach is easily one of the best destinations for photographers, tourists, and locals alike.
It's actually my personal favorite Malibu beach hands down!
As a portrait and travel photographer, I've done at least a dozen photoshoots at El Matador State Beach. It never disappoints.
Whether I'm taking engagement photos for an engagement session or just doing a random photo shoot stop on my way home, the sandy beach and that beautiful Southern California weather mean you'll get simply stunning results this time, and the next time, and every time really.
In this complete guide for your El Matador Beach photoshoot, we'll go over everything you need to know to plan your perfect shoot at this beautiful Malibu beach.
From parking and location to tips on getting the best shots, and beyond, we've got you covered. Get ready to head north to Malibu's amazing El Matador Beach!
Location for El Matador State Beach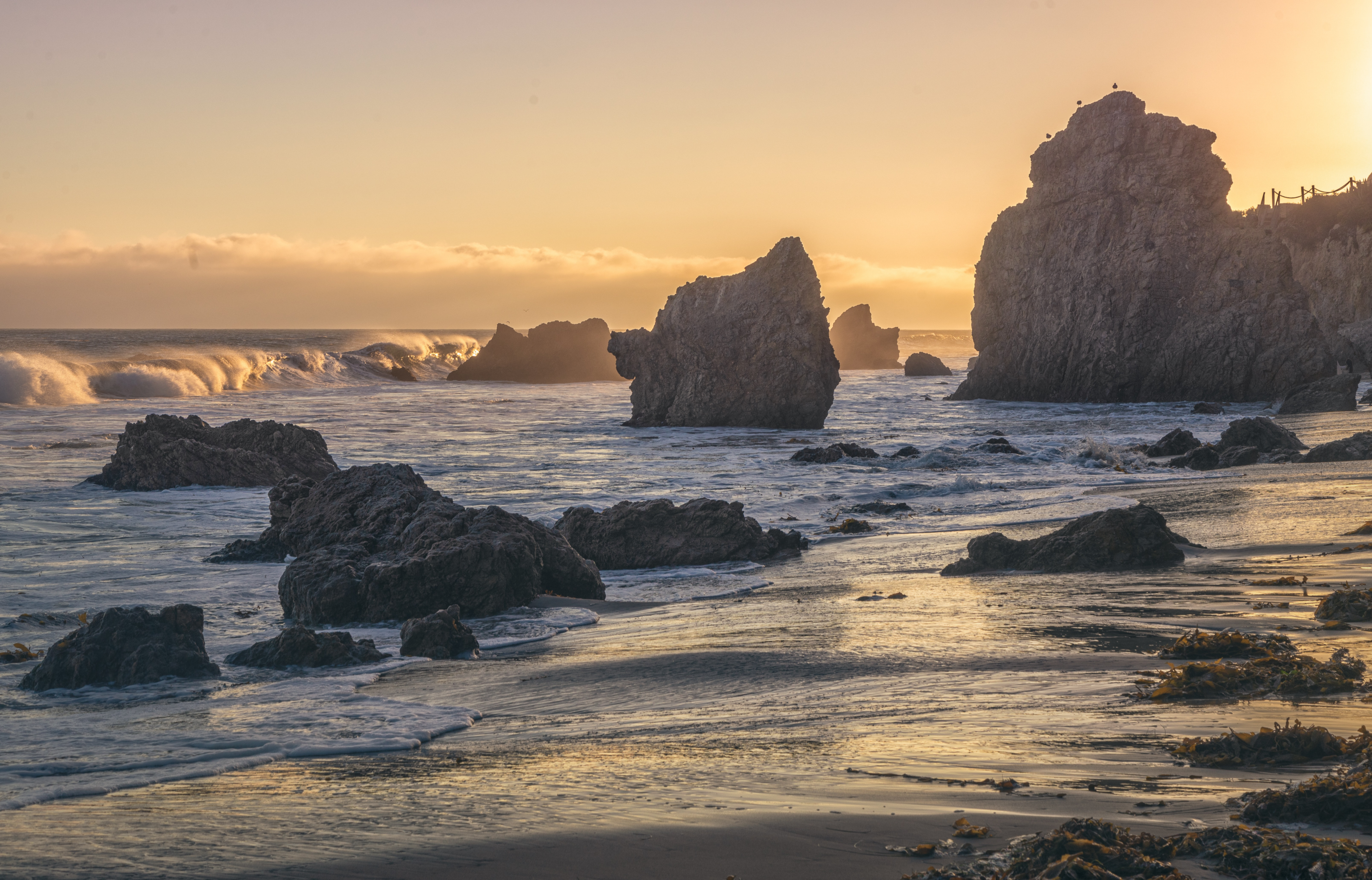 El Matador State Beach is located on the iconic Pacific Coast Highway in Malibu, California, roughly 10 miles northwest of Santa Monica.
To access El Matador Beach, you would go down a fairly steep staircase that leads down from the parking lot. Because it's rather steep, El Matador Beach is unfortunately not accessible for most people either with disabilities or if you have trouble walking.
Keep in mind that there are bathrooms and porta-potties in the parking lot, but there are no other facilities on this Malibu beach. Also, while the stairs down to the beach aren't that long, it can be inconvenient to have to climb back up and down if you forget something.
Be sure to bring everything you need for your shoot- your camera gear, a waterproof backpack, water, and snacks included!
Below is a Google Map of the location, taking you directly to the parking lot of El Matador State Beach, Malibu:
Parking at El Matador State Beach
Since El Matador State Beach is, well, a state beach, it is managed by the state for cleanliness, traffic, and general upkeep. Therefore there is a fee to park in the lot, which is located right off the highway.
However, this parking lot is rather small and tends to fill up quickly, especially on weekends and during peak season. Because of this, be sure to either arrive early in the day or plan to pay a visit during the week to avoid not having a parking space.
If the parking lot is full, do not worry; there is additional street parking available along the Pacific Coast Highway, but be sure to check for any parking signs before leaving your car.
Trust me- you don't want to have to run to your car to prevent it from being ticketed like me!
Parking in the wrong section or blocking any driveways can result in travel fees (aka a parking ticket) or even your car getting towed, which can easily ruin your day and your photo shoot.
Best Times to Shoot at El Matador State Beach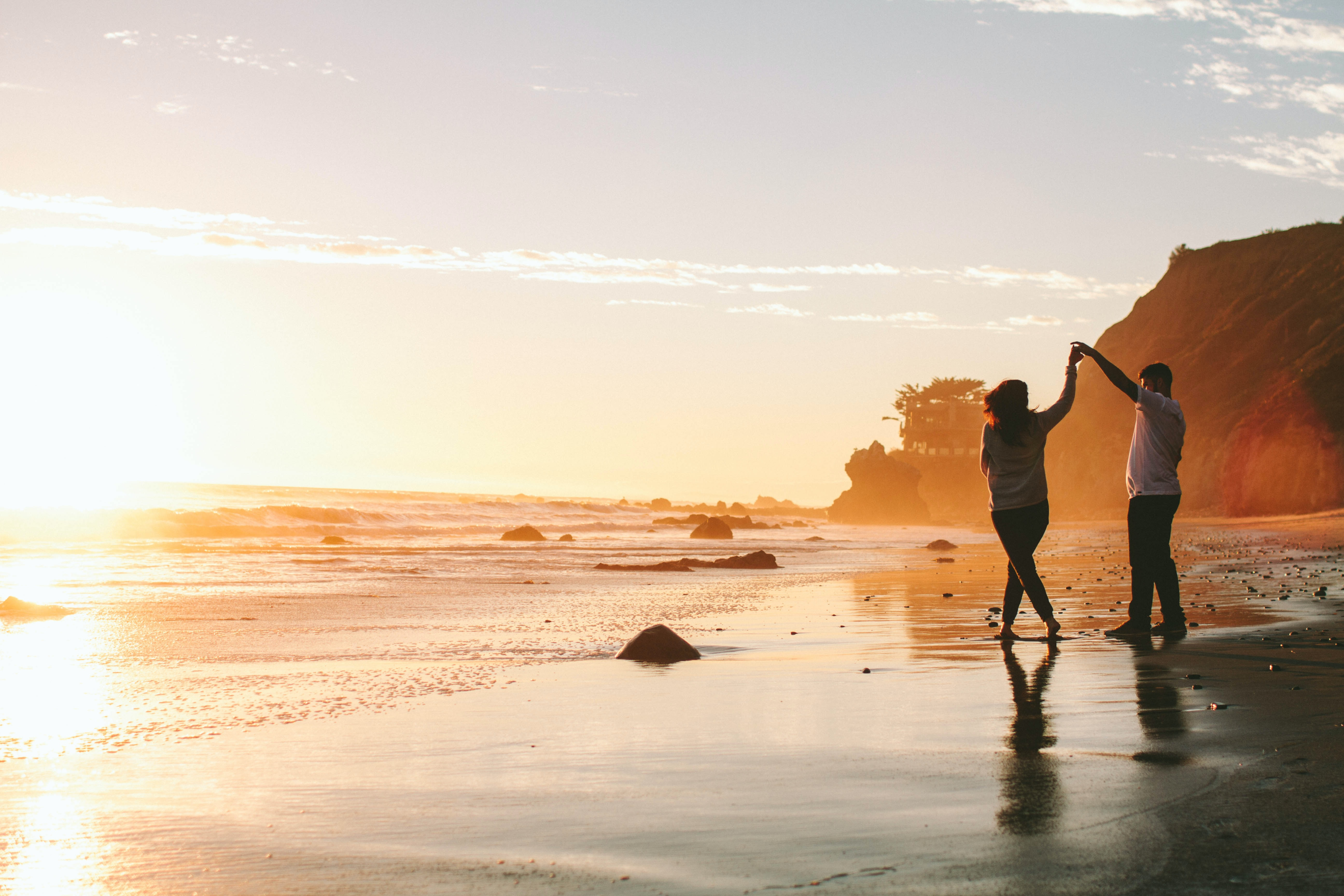 El Matador State Beach is open year-round, but the best time for an El Matador Beach photoshoot is during low tide. When it's low tide, you get full access to more areas of the beach, including the many unique rock formations that might otherwise be submerged in water during high tide.
Low tide times can vary, so it is essential to check the tide schedule before planning your shoot. World Beach Guide has this great live tide checker for free!
Aside from the tide levels, the weather conditions play a huge role in the lighting and overall ambiance of the shoot, so make sure to check the forecast before heading out.
If you're going for moody, shoot when it's overcast or dim lighting out. My favorite time to shoot is during the good 'ole Golden Hour, which is a moving target depending on what time of year it is.
Lighting and Time of Day for El Matador State Beach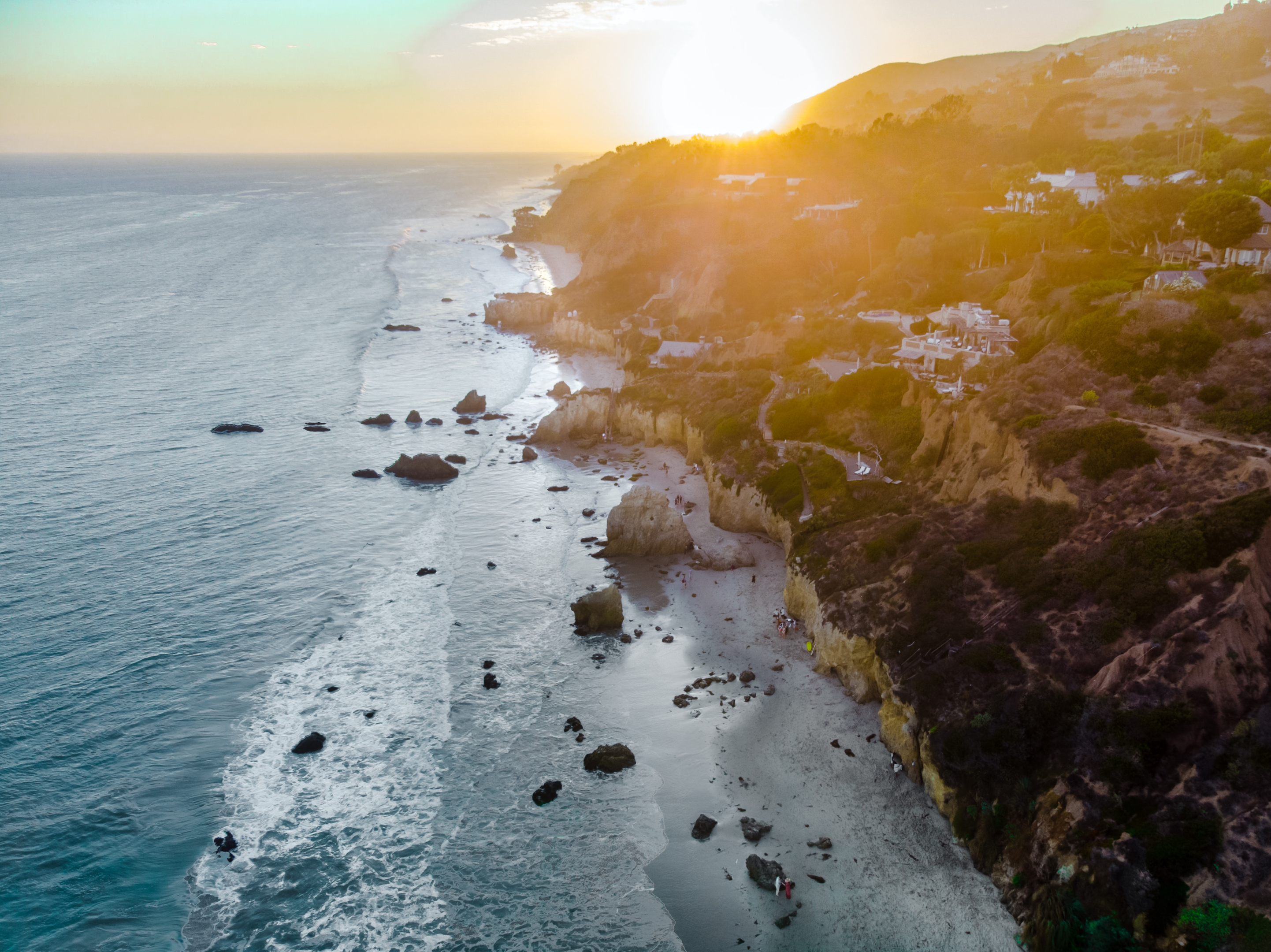 The time of day or night that you decide to schedule your photo shoot depends on your personal style and preference.
However, as a general rule of thumb, the lighting at El Matador Beach is usually at its best during the golden hour, which is the hour just after sunrise or before sunset.
Golden hour is usually the best time to shoot at El Matador Beach because you'll get sunlight that is softer and warmer and makes for crisp yet smooth photos every time.
However, shooting during the day with the sun directly above can also be great, especially to get some really nice shadows from the rock formations with bright colors in the water.
In fact, I personally tend to schedule drone photoshoots for midday, while I schedule my portraiture or Malibu engagement photos for golden hour, sunset, or even blue hour if possible.
Best Photography Gear for El Matador State Beach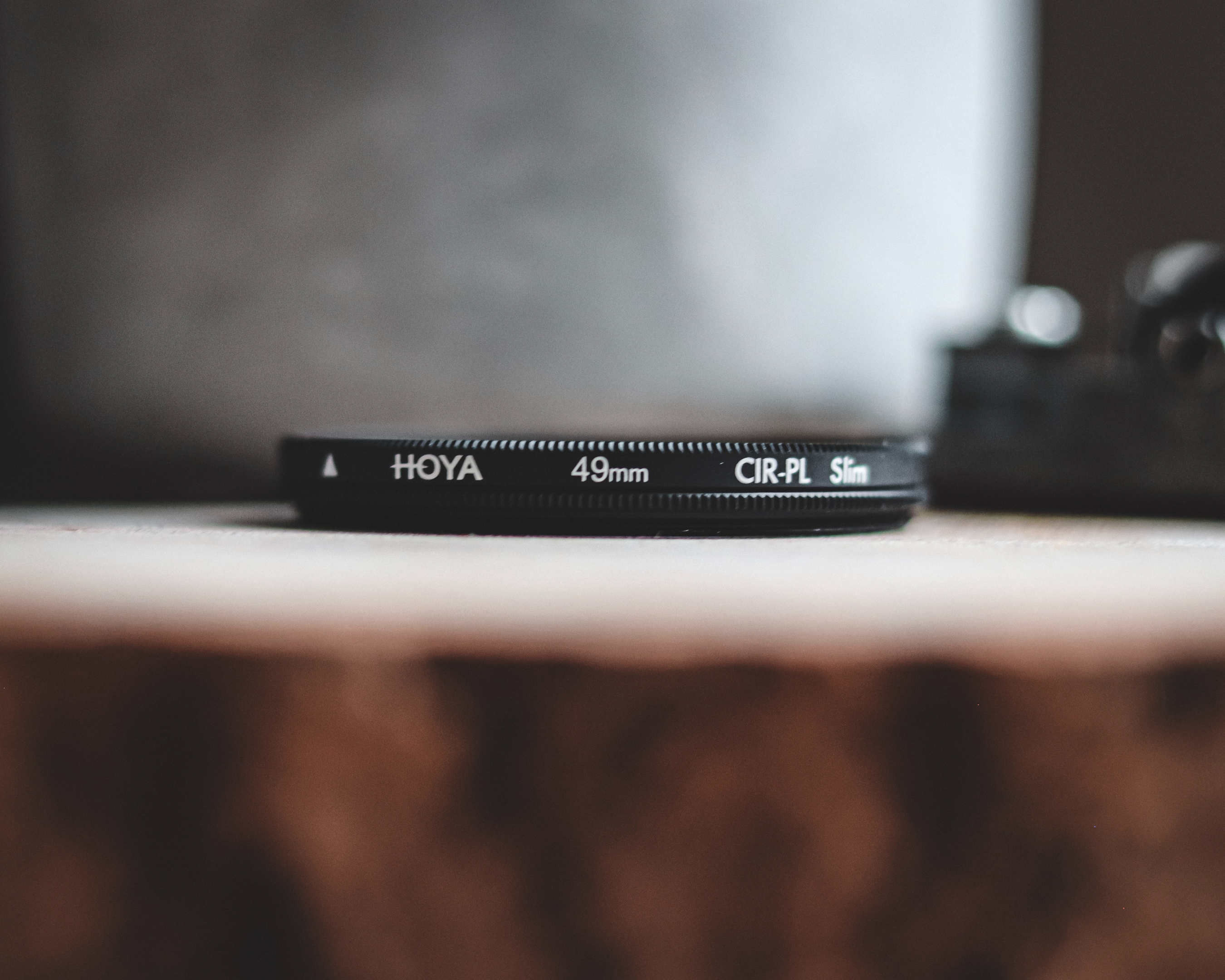 Camera Body: If you have a camera already, then great! You're one step ahead of the game.
If not, then I highly recommend either the Sony A7III if you want a truly professional camera or the Sony a6400 if you want a fun travel camera that still shoots amazing-quality photos and video. Both of these cameras are mirrorless in build.
Lens: If you're a novice to photography and just want to have fun with it, I would recommend a variable aperture lens, like this 16-50mm Sony lens.
These lenses allow you to zoom in and out for your photos to capture different perspectives in your shots. However, they don't produce quite the same quality results compared to fixed lenses.
If you're a professional photographer, I recommend bringing several fixed lenses which allow for greater apertures and more creative control. For portraiture, you can't go wrong with this Sony 85mm lens.
If you want to capture the landscape at El Matador, then you'll do great with a 35mm lens like this one.
And if you want a versatile lens that is great for most scenarios, then you can never go wrong with the famed "Nifty Fifty", like this Sony 50mm lens.
Filters/Polarizers: If you are shooting during the day, make sure to bring an ND (Neutral Density) filter or a polarizer to help diffuse the light and reduce harsh shadows.
My go-to ND filter for my Sony a7III is this K&F Concept, which gives you 1-9 stops to really fine-tune the exposure for your photos. Just make sure that you choose the proper fit.
For polarizers, my personal favorite is the Hoya Polarizer. It gives you the easy reduction of bright reflected light and reduces unwanted glare to give amazing colors, all without the high price tag of many other options.
Best El Matador State Beach Photoshoot Locations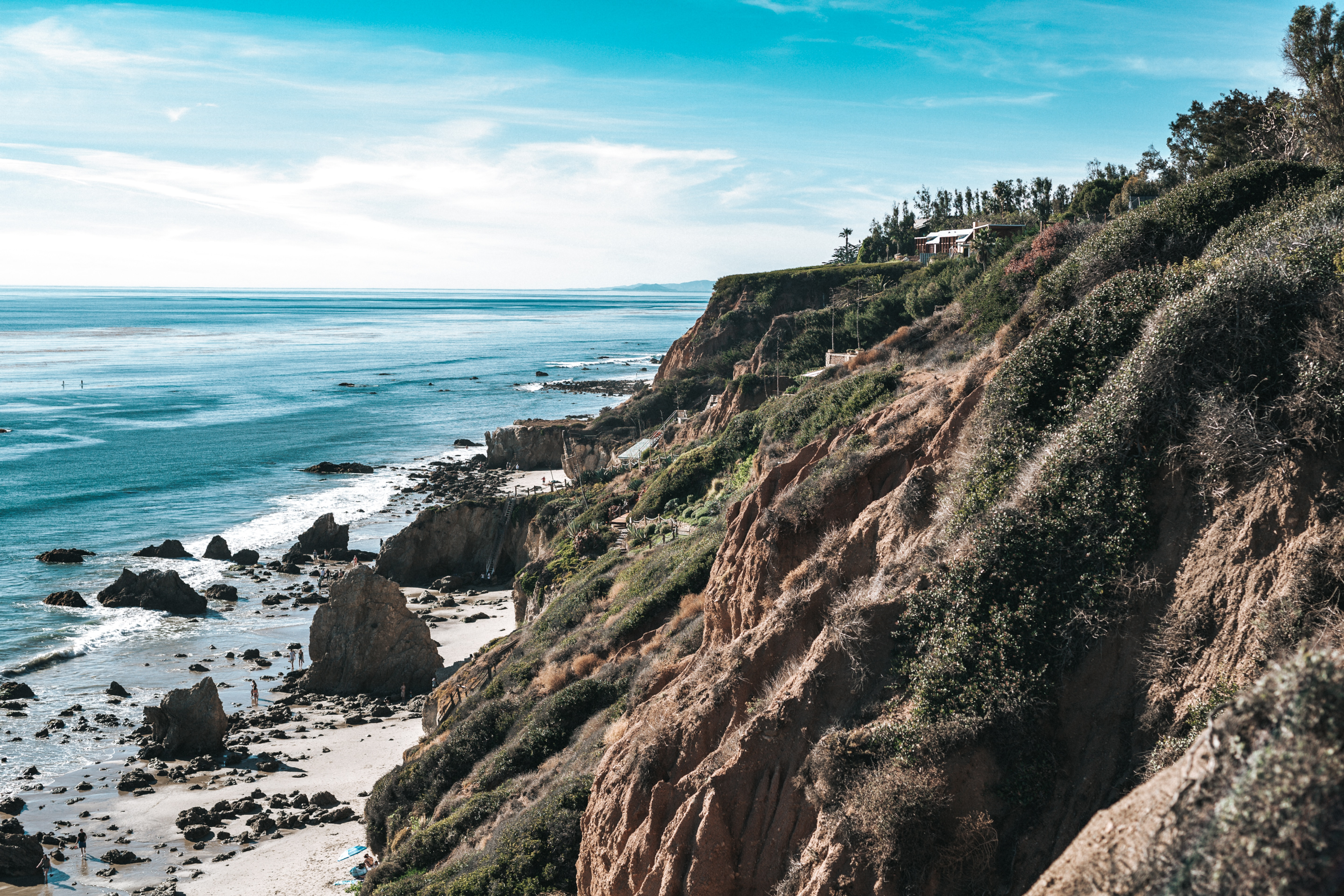 El Matador Beach offers a variety of unique photo locations, including the rock formations, the golden sand beach, and the stunning views of the Pacific Ocean and that amazing Malibu/Southern California/Los Angeles coast.
Some of the most popular areas for photoshoots include the arches, caves, and tide pools, but here is a list of the best photoshoot locations at El Matador Beach so you can plan your shoot:
The bluff (cliff) overlooking El Matador State Beach
This location is one of the first places you'll come across on your way down to the beach. It offers a beautiful panoramic view of the beach and the Pacific Ocean as far out as the eyes could see.

The cliff's edge is a very popular spot for photos since it creates an amazing vantage point for a portrait or a group photo with the deep blue ocean as a backdrop.
The tide pools
When it's low tide, El Matador State Beach has great tide pools that are yet another beautiful spot for your photo shoot. The still waters of these pools of water often reflect the cliffs, making for a very dreamy and dramatic vibe.
The cutaway Seacaves through the rock formations
These "sea caves" are great for a fashion or editorial photoshoot! The narrow path through the sea caves creates somewhat of a natural catwalk for the subject, with the ocean waves crashing against the cliffs in the background. Now that's a great photo. Chefs kiss.
The beach stairs
The stairs leading down to El Matador State Beach also make for a great photo spot. The stairs themselves provide an interesting architectural element and a bit of a contrast from the surrounding natural landscape while being high up enough to use the Pacific Ocean and the beach as your backdrop.
The beach boulders
El Matador State Beach is especially famous for the large boulder formations scattered throughout the sandy beach. These boulders, as you might imagine, offer a unique and dramatic setting for a photo shoot, with their textured surfaces and contrasting colors against the blue sky and ocean.

I'm a big fan of blue and orange tones in my photos, and these big rocks allow me to capture that perfectly.
The beach grass
The beach grass that you'll see growing on the El Matador State Beach sand dunes adds a natural and organic element to just about any photoshoot concept.

The tall grasses create a sense of movement and depth, and the muted tones of the grass will complement your subject's outfit, whether it's more natural or edgy. If you come at the right time, you can even see tons of wildflowers in bloom!
Tips for Your El Matador State Beach Shoot
Here are a few tips to help you make the most of your first trip to El Matador State Beach photoshoot:
Be aware of the tide times. As mentioned earlier, the best time to visit El Matador Beach is during low tide. So, make sure to check the tide schedule before your photoshoot to make sure that you're able to check out all the amazing rock formations and caves.
Avoid weekends if possible: Let's face it- as a popular spot, El Matador State Beach can get very busy on weekends! It can also be hard (if not impossible) to find parking.

If at all possible, consider shooting during the week to avoid the huge crowds. This means less hassle and more photo opportunities without worrying about people getting in your shot. The large rocks look great, but it'll be a lost cause trying to shoot these large rocks if they're surrounded by people.
Be prepared before you walk down to the beach: The stairs are steep, and the last thing you want is to have to climb them again because you forgot your lens. Be sure to bring everything you need for your shoot, including water, snacks, and any props or accessories you plan to use.
Check the weather: The weather is usually consistent in SoCal, but there are times when it can be unpredictable. Especially because the coast tends to be a bit chillier than other areas, it's always a good idea to bring at least a light jacket just to be prepared.
Bring a friend: El Matador State Beach is a ridiculously beautiful beach, but it is also a bit isolated. Bringing a friend or fellow photographer can help ensure your safety and make the shoot more fun!
Don't forget the lighting: Lighting is absolutely essential for capturing those amazing photos, so make sure that you check ahead of time to prepare for the lighting conditions (and bring some lighting gear with you if needed!).
Wear comfortable shoes. You'll have to walk down a steep staircase to get to El Matador Beach, so wear shoes that are easy to walk in while being comfortable and maybe even waterproof.
Respect other photographers and visitors. El Matador State Beach is a popular spot for photographers, tourists, and locals alike. So, be respectful of other people's space and avoid getting in their glamorous shots.
Don't forget to buy a parking pass. The last thing you want is to walk back to the parking lot after an amazing photo shoot, only to find a citation waiting for you on your windshield. Since it's a small parking lot, city officials definitely monitor it to make sure everyone buys a parking pass. To be safe, you can find parking up on the side of the highway if the small parking lot is full.
Final Thoughts for Your First El Matador State Beach Photoshoot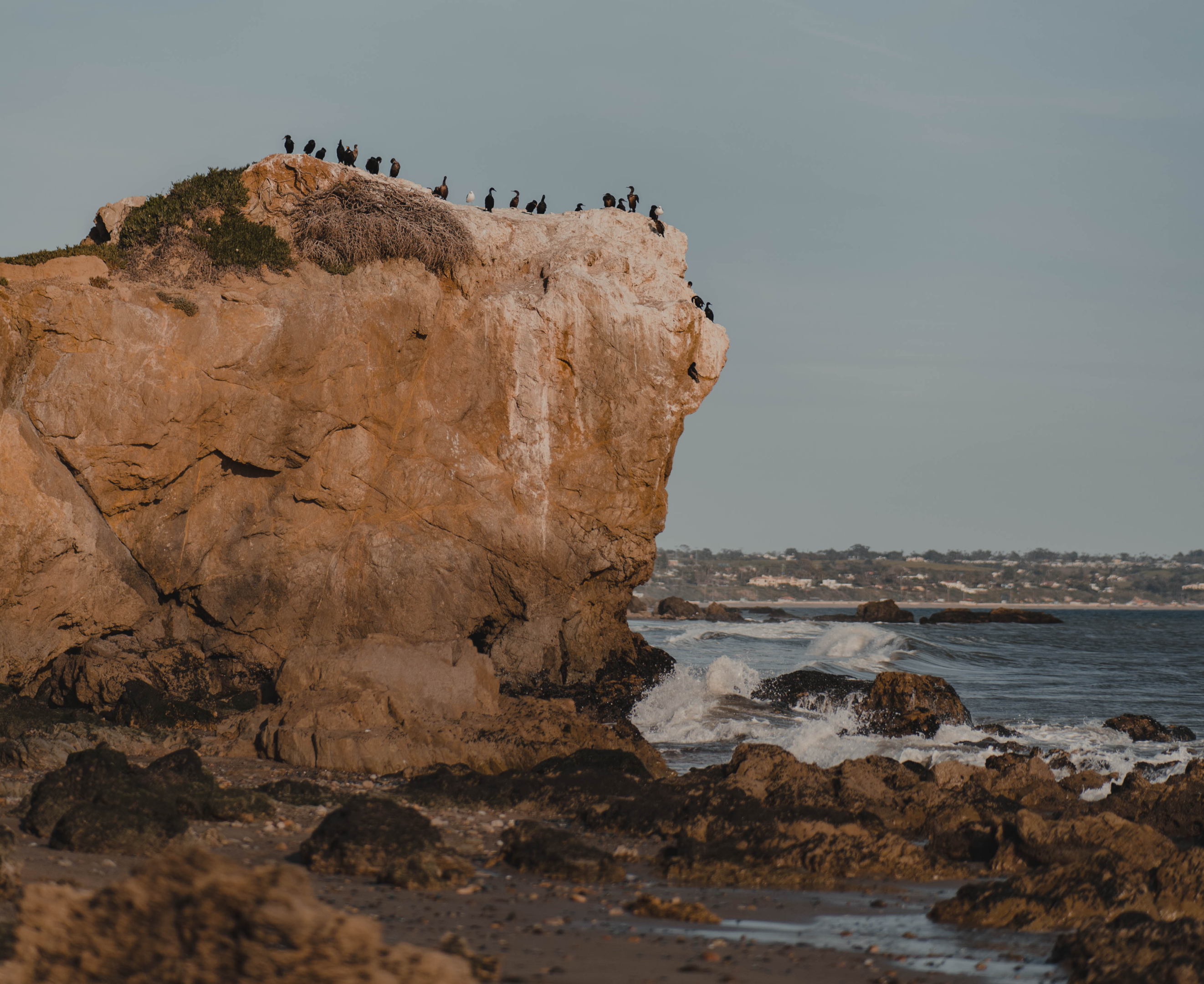 If you couldn't tell by now, El Matador Beach is truly one of the most beautiful beaches in Southern California, with many unique boulder formations, caves, soft sand, and picture-perfect sunsets.
This makes it a perfect location for just about any kind of photo shoot you can think of, whether you're into wedding photography, landscape photography, portraiture, or even just needing pics for your latest blog post.
Planning is key when visiting El Matador Beach, especially when you're doing a photoshoot. Be sure to check the weather conditions, plan your visit during the week, and be aware of the tide times.
Bring comfy shoes, water, and some snacks, and respect other photographers and visitors on the beach while doing your photoshoot.
With these tips and tricks, you can make your El Matador Beach photoshoot a fun and amazing experience that will end with even better photos once it's all said and done.
As always, I'm here for you if you need anything. If you have any questions or comments, please feel free to send them in the comments section below. Happy shooting! 📸