The Best Things to Do in Los Angeles Solo
Last Updated on September 16, 2023
If you're looking for things to do in LA solo, then keep on reading. As a local Angelino, I've had my fair share of solo adventures in LA- the city is truly filled to the brim with fun places to go by yourself.
Los Angeles is an extremely popular metropolis situated right on the warm coast of Southern California. While famous for many things (ever heard of the Kardashians?), the city is well known for its warm weather, Hollywood, the Santa Monica Pier, Venice Beach, celebrity sightings, and countless things to do and food to eat.
There are virtually unlimited amazing things to do alone in Los Angeles, which makes it the perfect destination for your solo trip. Los Angeles is full of fun things to do for solo travelers, whether it's your first time or you're planning your 20th solo trip.
From delicious food to hiking the iconic Hollywood Sign and everything in between, you'll be wishing you could extend your stay in LA to experience it all.
Even as an LA resident of many years, I can honestly say that even I haven't been able to experience all there is to do alone in Los Angeles. I'm always out and about experiencing the city, so that's saying something.
To help solo travelers like myself have the best time in LA, I created this complete list of things to do in LA solo. So stop your "places to go alone near me" search query, and keep reading. Let's take a look at the best things to do in Los Angeles solo. Get ready to have the best time of your life in this famous city, and maybe even the best solo trip to date.
Hike the Hollywood Sign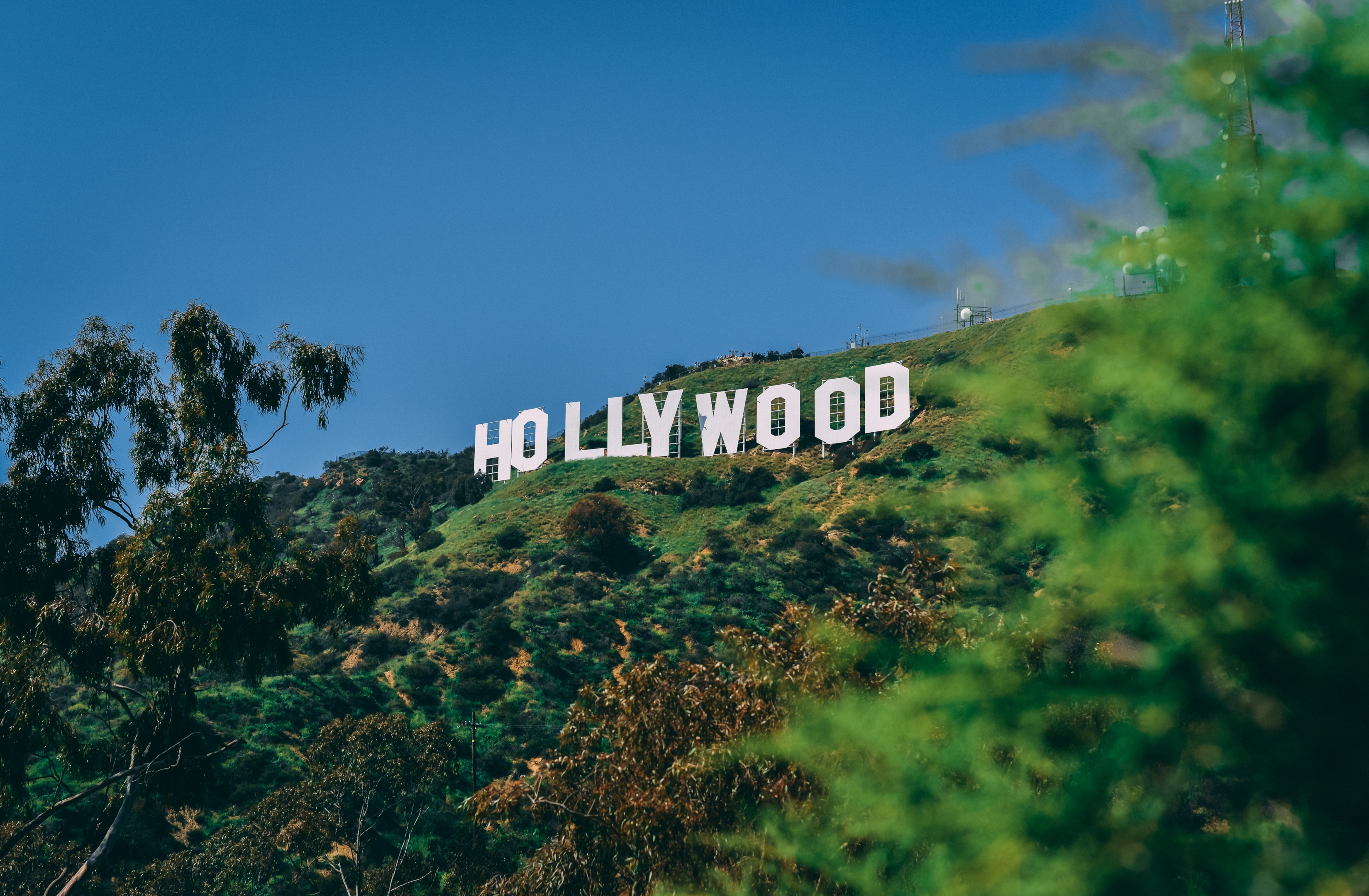 No visit to Los Angeles would be complete without hiking to the Hollywood Sign! Sure, you can see the famous Hollywood Sign from many other viewpoints throughout LA, but nothing beats getting up close and personal with the iconic Hollywood Sign by hiking to it.
Especially when you're traveling solo, it's very easy to hike to the sign at your own pace, snap photos along the way, and soak in the amazing views, all without feeling rushed or slowed down. Here's a map of the address for the starting point of the hike:
If hiking alone sounds lonely or even a little intimidating, then you can take a guided tour to the sign instead! These tours provide you with a personal tour guide and are a great way to meet other solo travelers along the way as you visit LA. Here are great tours of the Hollywood Sign we recommend:
Take a Walk on the Hollywood Walk of Fame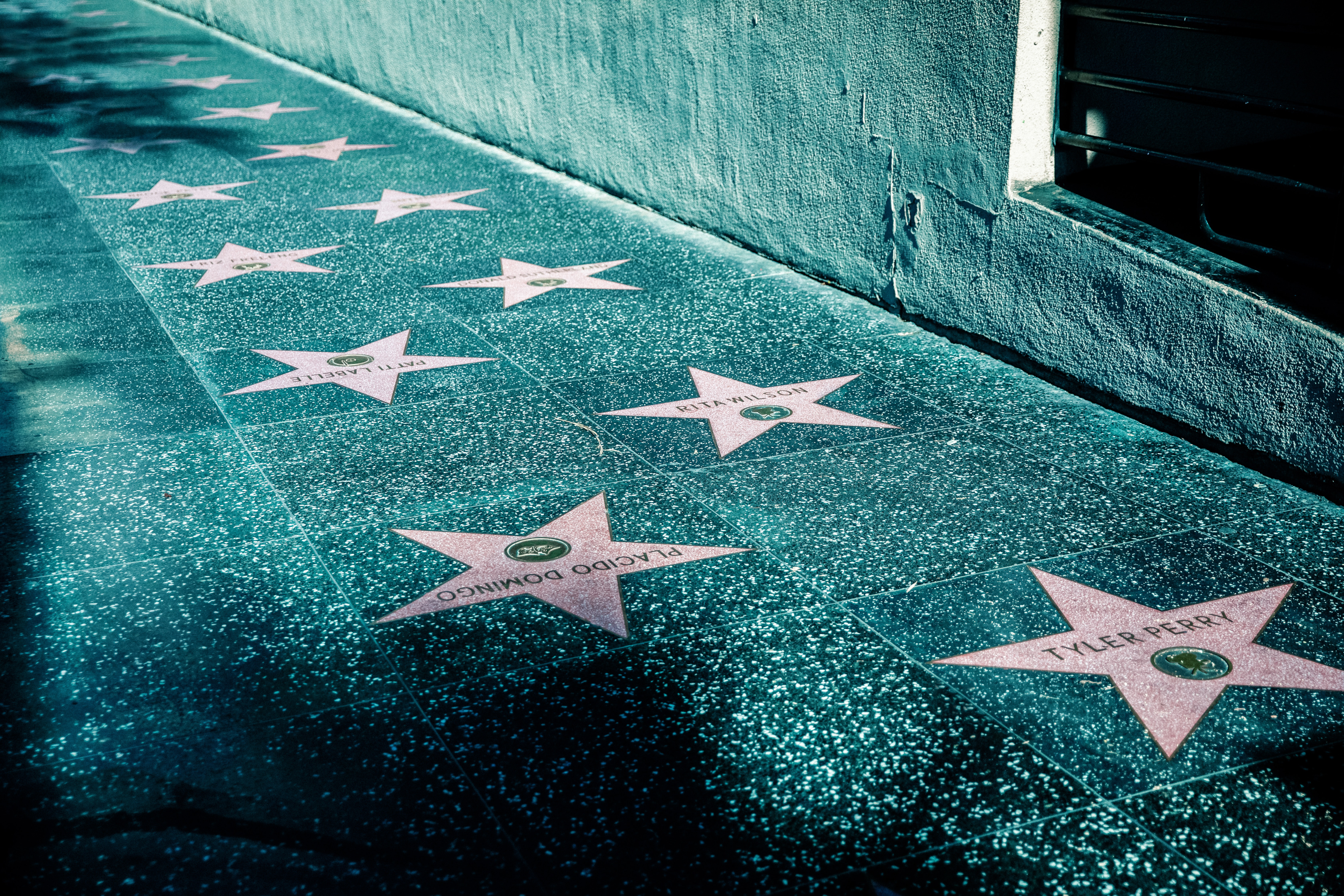 Continuing in the Hollywood area, the Hollywood Walk of Fame is an absolute must when visiting Los Angeles solo. The Hollywood Walk of Fame is a sidewalk, on both sides along Hollywood Boulevard and Vine Street, that is lined with thousands of golden stars with the names of celebrities who have made major contributions to the entertainment industry.
Even better, the Hollywood Boulevard Walk of Fame is one of the free things to do alone in Los Angeles, depending on what you're into of course. If you're hungry, there are countless dining options and fast food joints along Hollywood Boulevard.
If you're into the film industry, you absolutely have to visit the timeless TCL Chinese Theatre. Make sure to make a stop at the famous Madame Tussauds Wax Museum as well, where you can find hundreds of life-size and lifelike wax figures of famous celebrities. Just be sure to buy your ticket in advance here– they tend to sell out fast.
Electric Bike or Segway Tour of Santa Monica and Venice Beach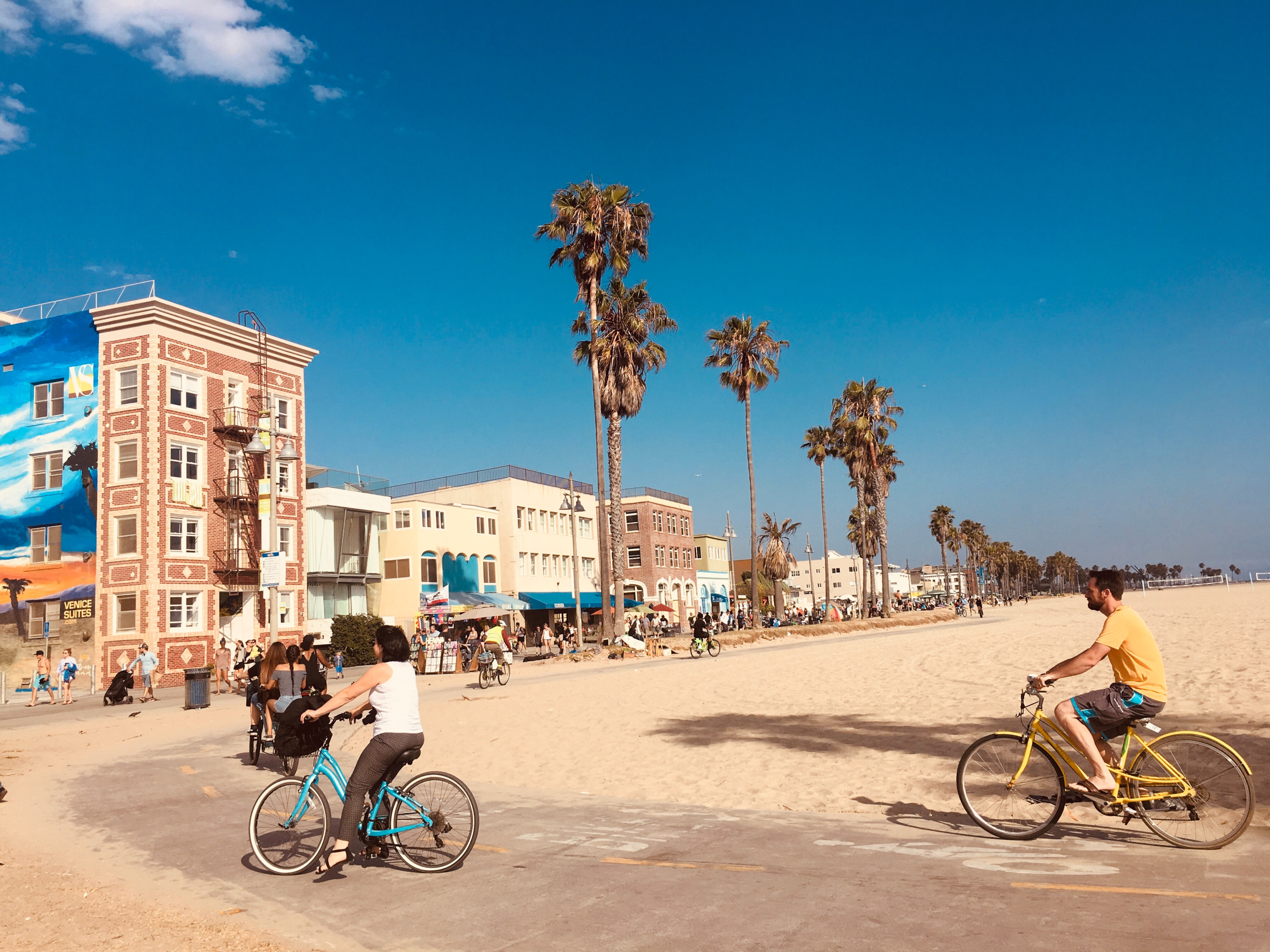 Hands down, one of the best things for solo travelers to do alone in Los Angeles is either an electric bike tour or a segway tour of both Santa Monica and Venice Beach.
During these tours, you either bike or ride a segway through the areas of both Santa Monica and Venice Beach. Sure, you can walk these areas, but the Venice Boardwalk is several miles long and will take a lot of time to explore on foot. To maximize your time on your solo trip, these tours allow you to see both of these popular areas in a fraction of the time.
The tours take you for a ride along both Santa Monica Beach and Venice Beach, the Santa Monica Pier, the dreamy Venice Canals, and much more. Your tour guide is local to the LA area and can answer any questions you have, give you insight into specific art and architectural pieces, and much more.
This group tour is yet another great way to meet fellow solo travelers as well to really round out your trip to LA!
Take Surf Lessons
If there's one thing that Southern California takes the title for, it's the ridiculously beautiful beaches and amazing surf. If you've been wanting to learn how to surf, a solo trip to LA is the perfect opportunity to finally mark this one off your bucket list. Head to Santa Monica for the best surfing lesson tours.
These surf lesson tours are perfect for just about everyone, regardless of whether you're a beginner, an enthusiast, or a serious surf shredder.
What's even better is that you'll be joined by a small group of other travelers! This makes it easier to help one another in learning to surf and allows you to make friends in the process.
Visit the Los Angeles County Museum of Art (LACMA)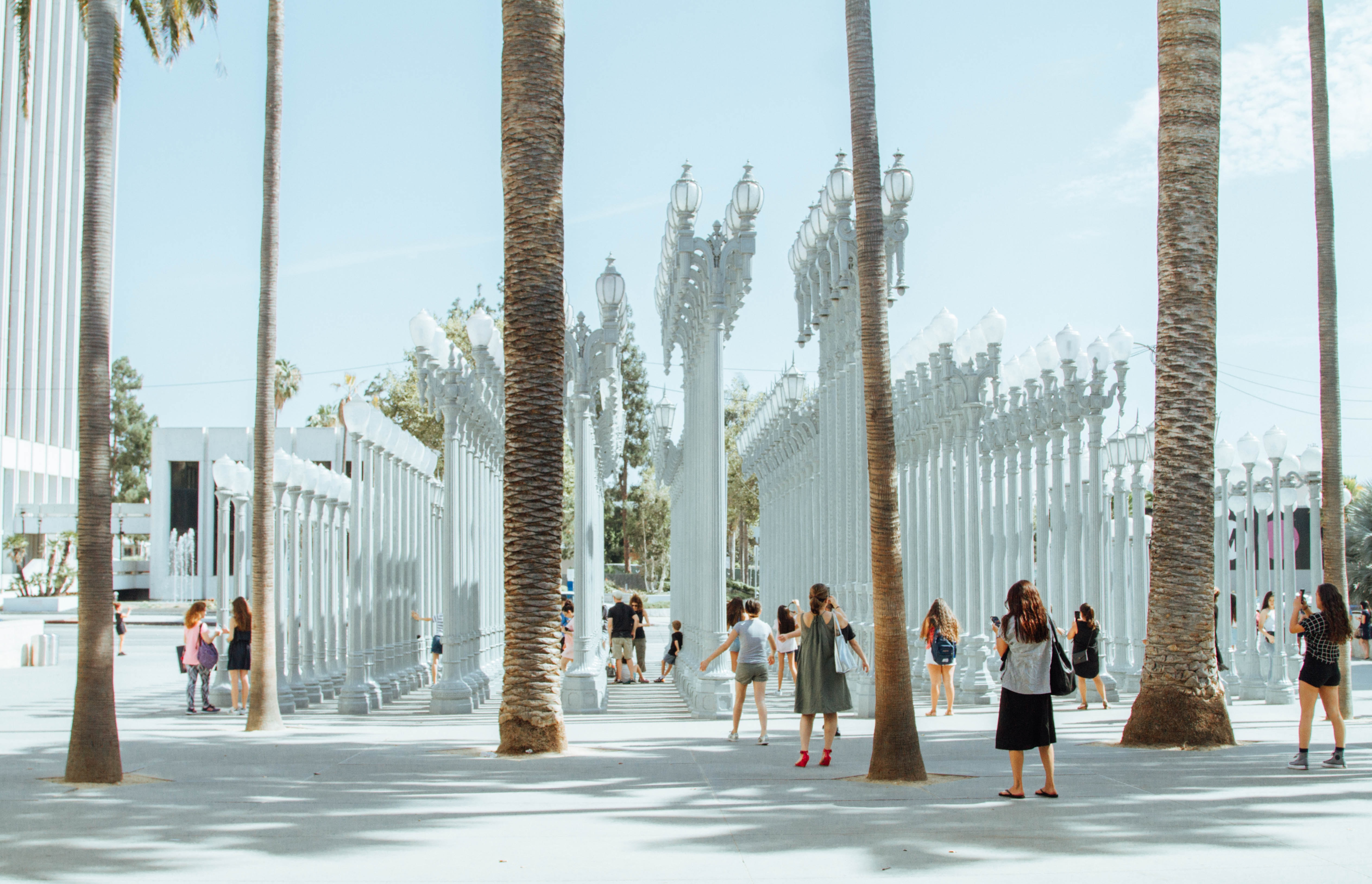 For the solo traveler visiting Los Angeles, the Los Angeles County Museum of Art (LACMA) is an absolute must. Having visited the LACMA multiple times, I can truly say that it's truly a unique and fun experience every time.
The huge collection of artwork is truly a showcase of the amazing artists in LA and beyond and originates from many different eras and cultures, so there's truly something for any and everyone to enjoy.
One of the best things about visiting the LACMA solo is that you can enjoy the galleries at your own pace. When you visit, make sure to give yourself plenty of time to take it all in. Take a moment to appreciate each piece and let it speak to you.
Be sure to get the free audio guide, which adds even more depth and context to the artwork as you explore the LACMA. And, of course, don't forget to take a few pics at the famous Urban Light installation outside the museum – it's a ridiculously Instagram-worthy spot!
To make the most of your visit, arrive early to avoid the tourist crowds and buy your ticket online to skip the line. When you need a break, head to the beautiful outdoor spaces, like the Sculpture Garden, to recharge your batteries.
Without a doubt, you'll leave LACMA feeling inspired, rejuvenated, and ready to take on even more of the LA fun!
Visit Universal Studios Hollywood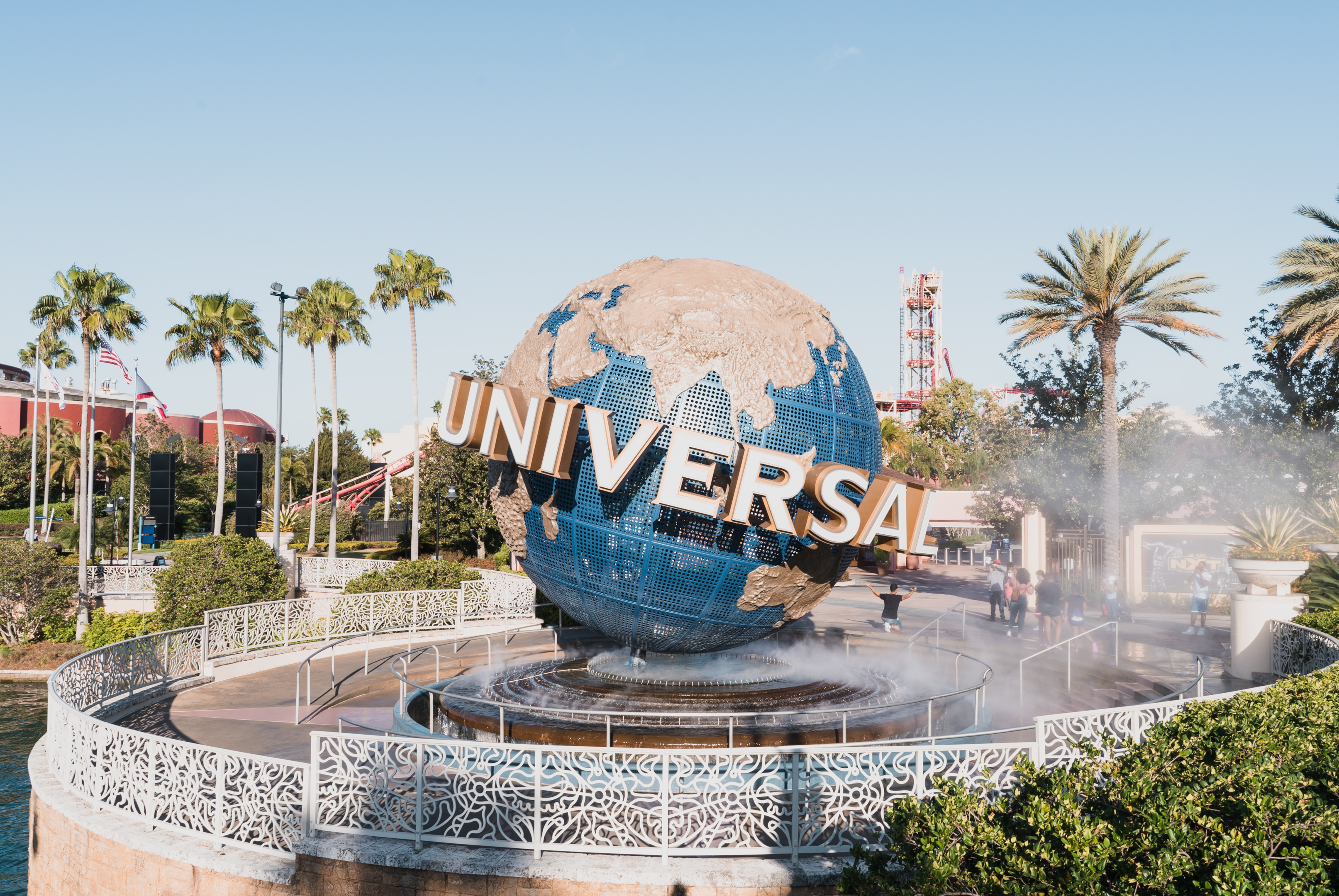 Let's face it: most people tend to think of theme parks as more of a family-oriented activity, and there's definitely truth in this. However, Universal Studios Hollywood is one of the few outlier theme parks that is truly perfect for solo travelers.
From the usual adrenaline-pumping rides to the many immersive shows and themed attractions, there's truly something for any and everyone partaking in solo travel.
One of the best benefits of visiting Universal Studios Hollywood solo is that you have the freedom to explore the theme park itself at your own pace. You can take as much time as you want and enjoy every single ride and attraction without worrying about keeping up with a group.
And with dedicated single-rider lines, you don't have to wait in long queues like the rest of the travelers, which allows even more time to experience everything.
A few tips for travel solo visitors: arrive early to beat the crowds and take advantage of shorter wait times, and be sure to buy your ticket online in advance:
While you can absolutely save money by purchasing a general admission ticket, consider splurging on the Express Ticket to make the most of your day. You'll skip the line for admission into the park as well as for every single ride/attraction once you get inside. This saves a huge amount of time.
Chow Down at the Grand Central Market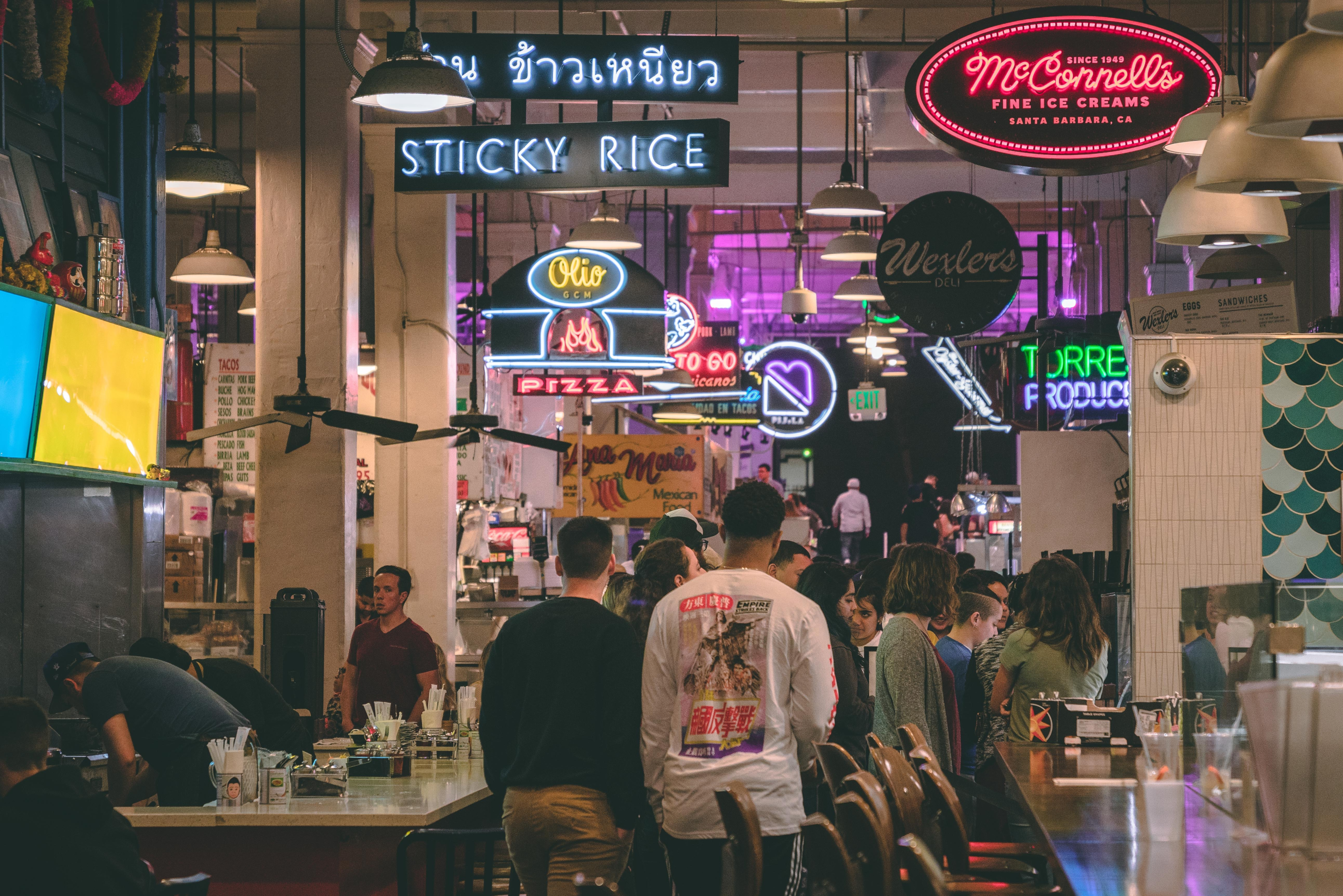 If you want your solo trip to include amazing eats, then you have to check out the Grand Central Market, an absolute foodie paradise in Los Angeles! With more than 40 vendors serving up all kinds of delicious eats, this gem is truly a melting pot of various flavors and cultures.
Grand Central Market showcases two things: 1. Just how amazing the food is in LA, and 2. How truly culturally diverse Los Angeles is. You can enjoy everything from Mexican street tacos and Filipino bowls to juicy burgers and artisanal coffee.
To start off your visit, be sure to head over to G&B Coffee for a quick cup of joe. From there, grab some quick bits and one (or more) of the many food vendors in the market (I love tacos so my favorite is easily Tacos Tumbras a Tomas).
And don't forget to snap a photo of the famous "Angel's Flight" staircase nearby.
This market is not only a food lover's dream but also a great place to meet new people and make some new friends, especially for those doing a bit of solo travel. So, don't be shy- strike up a conversation with your fellow travelers while enjoying some good eats.
Grand Central Market is an absolute must-visit hot spot for solo diners that you won't want to miss during your solo trip to Los Angeles.
Visit the Los Angeles Zoo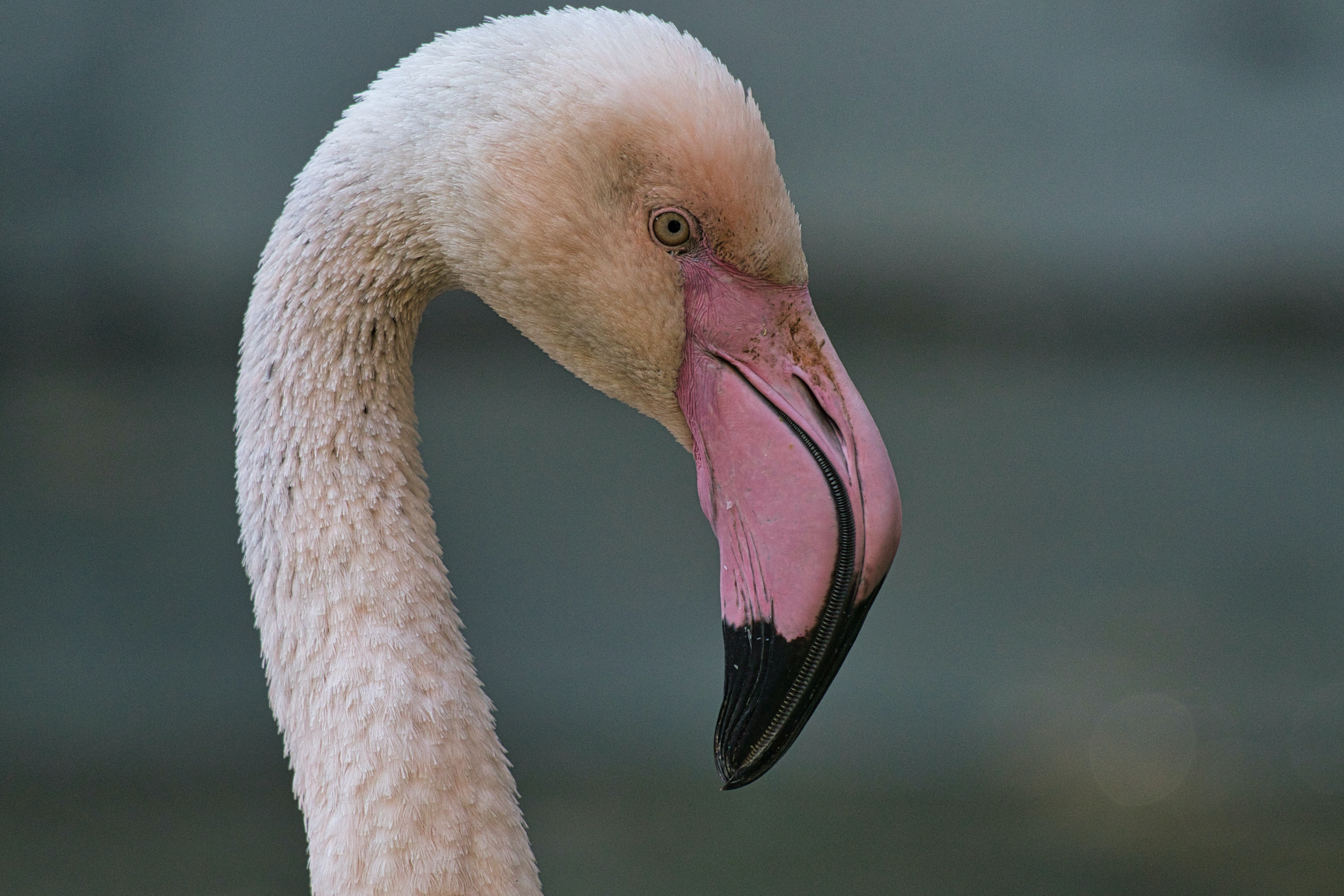 The Los Angeles Zoo is yet another great addition to your LA solo trip itinerary. You can explore the roughly 133 acres of land and see more than 1,400 animals from all around the world.
From the adorable meerkats to the majestic elephants, this zoo offers an educational and exciting experience for visitors of all ages. What's really amazing about this zoo is that it's a world-class animal care institution that exceeds the AZA's comprehensive standards for excellence in animal management, welfare, safety, conservation, and more.
This means that when you visit, you're supporting the protection and care of the amazing animals at the zoo.
Don't forget to wear comfortable shoes because you'll most likely be doing a lot of walking, and be sure to bring your camera! Whether you're visiting the zoo solo or meeting up with newly made friends, you'll have an amazing time and a newfound appreciation for the beauty and diversity of our planet's wildlife.
Visit the Getty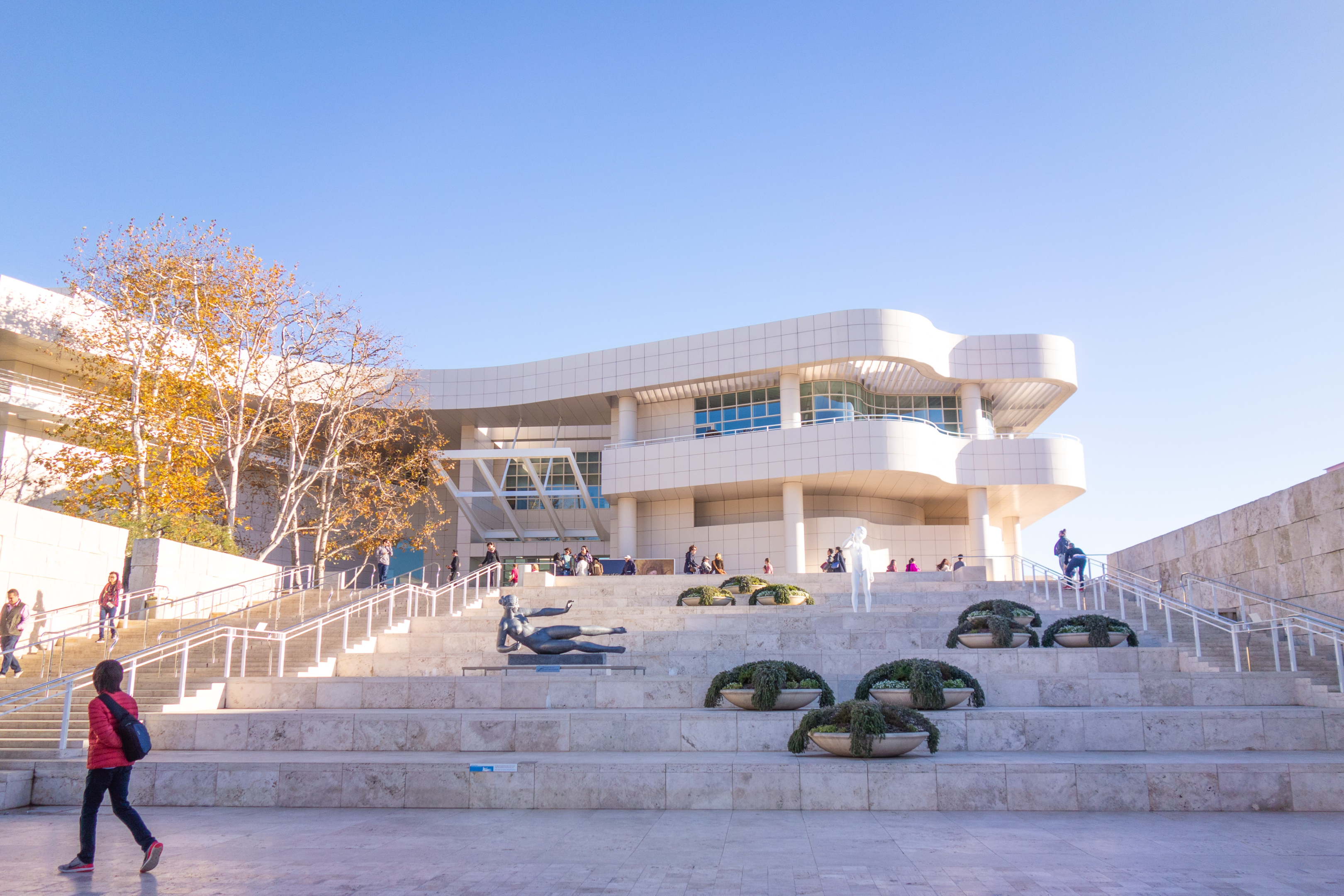 The Getty is a very popular art museum in Los Angeles that showcases a beautiful collection of European and American art, all while providing unrivaled views of the surrounding city. Especially since you'll be traveling solo, you can check out the several galleries and exhibits at your own pace. You can also join a guided tour for a more immersive experience and to make some friends along the way as well.
To make the most of your visit, be sure to plan ahead and check out Getty's website for info on the most current exhibitions and events.
Be sure to take advantage of the free admission and explore the beautiful gardens and outdoor spaces, which offer spectacular views of LA's skyline while you're at it!
Take a Bus Tour of Celebrity Mansions
If you're a fan of Hollywood and the glitz and glam that comes with it, a guided tour of celebrity homes is a must-do Los Angeles activity for solo travel. You'll cruise with the top down (in a tour van, not a convertible) through the luxurious neighborhoods of Beverly Hills and Hollywood Hills, stopping by the huge mansions of some of the world's most famous stars.
If you're walking down the streets of Hollywood, you'll be approached by many people asking you to join them on their guided tour. Some of these can be either scams or of lesser quality, to say the least.
To make the most of your tour, be sure to book with one of several reputable tours above, all of which are knowledgeable and entertaining. They'll share interesting facts and stories about celebrities and their homes, all with the professionalism and care you'd hope for to make your solo trip feel as safe and enjoyable as possible.
Don't forget to bring your camera to snap some pics of the Hollywood scenery and the mansions! Pro tips: Try to avoid rush hour traffic, so you can fully enjoy the tour. And remember to be respectful of the privacy of celebrities and their homes. Happy touring!
Visit Griffith Observatory and Griffith Park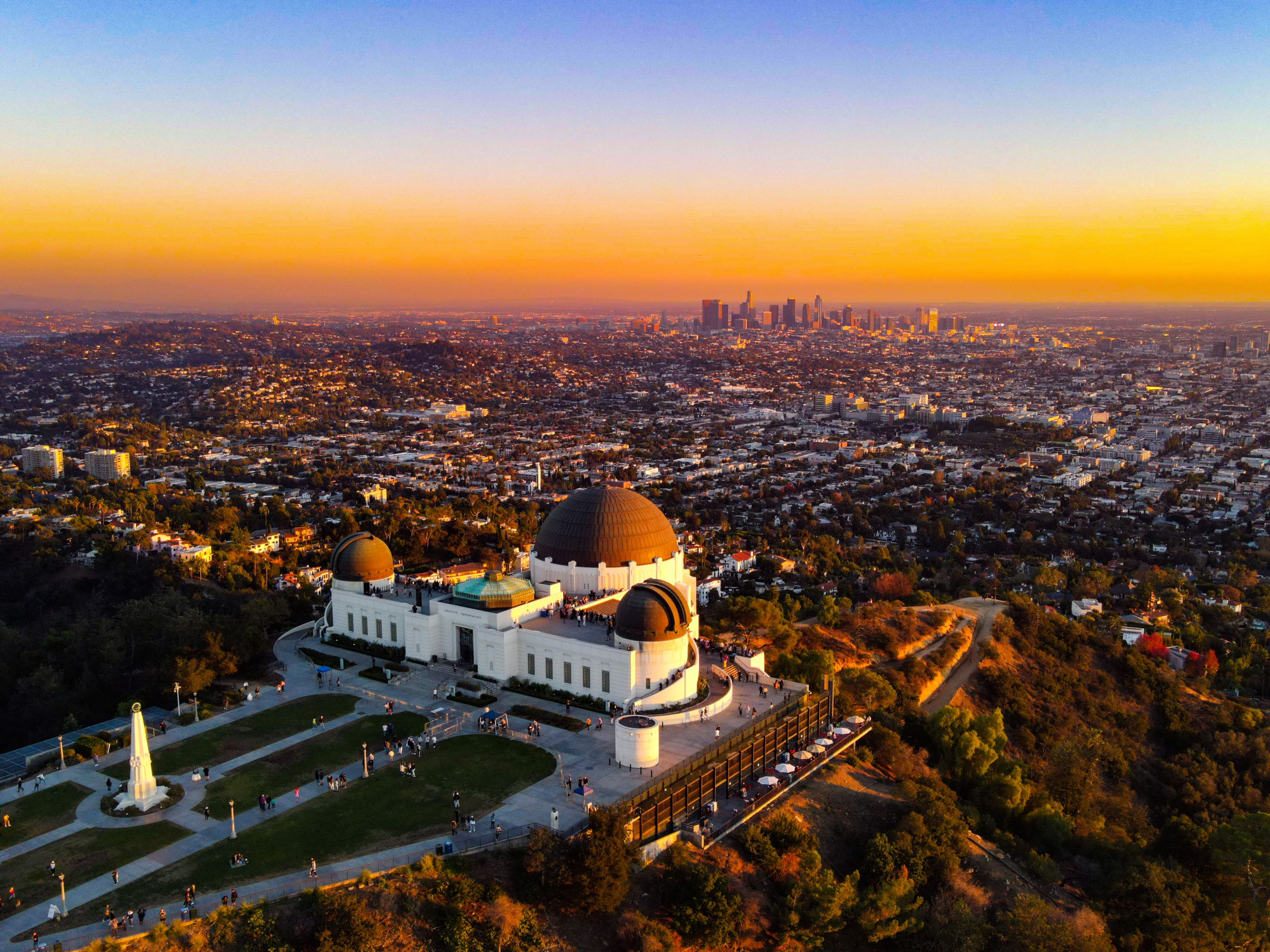 Griffith Park and Observatory is a perfect destination for solo travelers in Los Angeles. The park boasts stunning views of the city, as well as a variety of outdoor activities and attractions. From hiking to the Hollywood Sign to exploring the Griffith Observatory, there's something for everyone at this iconic LA destination.
To make the most of your visit, be sure to purchase your pass in advance. You can purchase general admission, opt for a private tour, or even join a guided hike to the Griffith Observatory. Don't forget to bring comfortable shoes and a camera to capture the ridiculously beautiful views of LA's cityscape.
The park is open year-round, but summer months can get a little hot, so bring plenty of water and sunscreen if you burn easily. Whether you're looking for a peaceful getaway or an adventure-filled day, Griffith Park and Observatory is the perfect destination for solo travelers in LA.
Pro tip: To avoid the typical crowds, try to visit the observatory on weekdays or during non-peak hours. And if you're feeling even more adventurous, take a night hike to the observatory for a unique and unforgettable experience. You truly can't visit Los Angeles and not stop by the Griffith Observatory!
Explore Downtown Los Angeles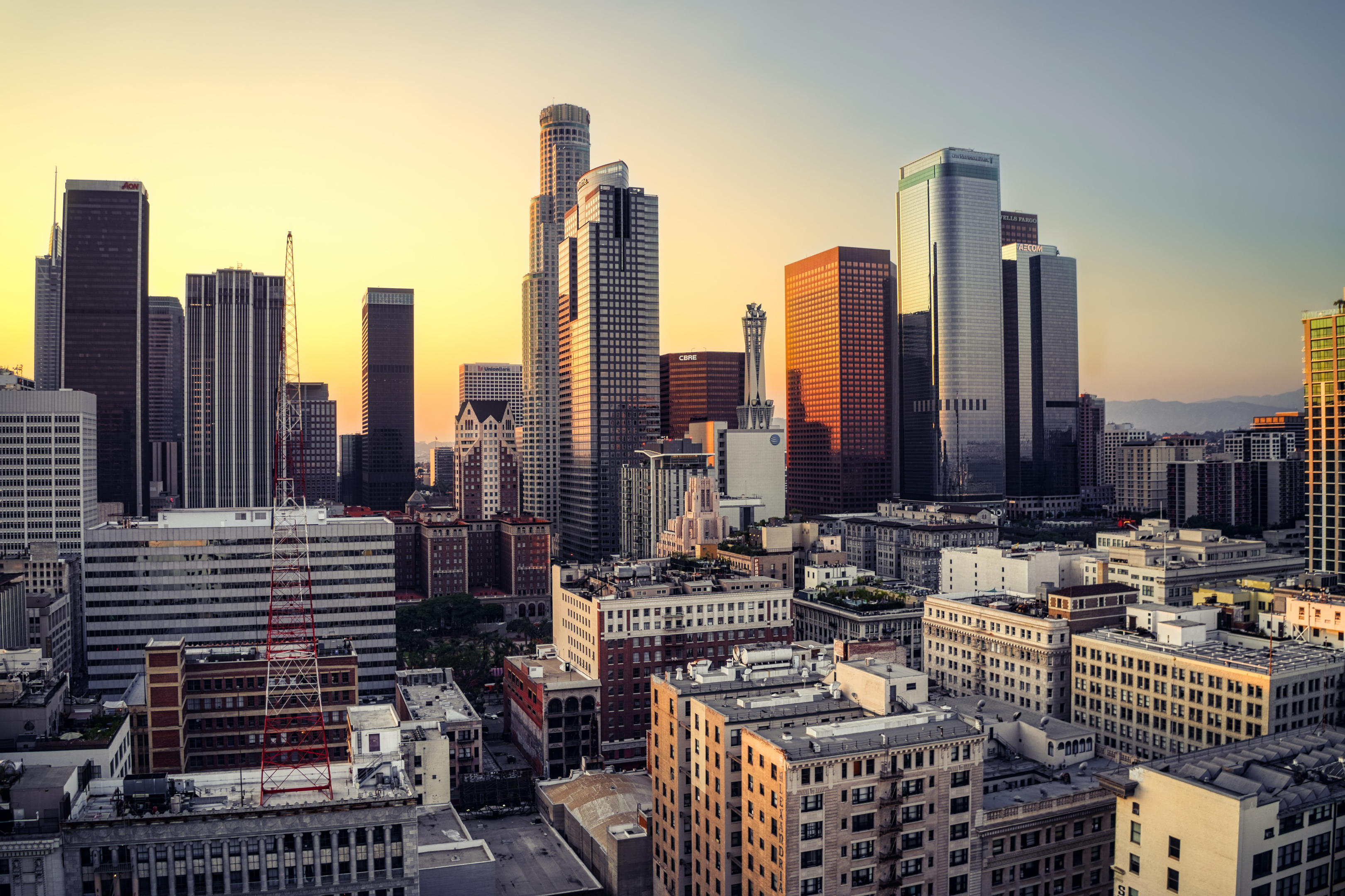 Downtown Los Angeles offers a perfect blend of art, culture, and entertainment, all in one walkable area. This makes it perfect for solo travel, especially if you're looking for an urban adventure.
There are so many ways to explore DTLA. If you're a foodie, you can hit up one of the many amazing dining options throughout the area or even take a foodie tour. For architecture lovers, there's the Union Station, City Hall, LA Central Public Library, and much more for you to see in a guided tour. If you're more of a history buff, you guessed it, there's a tour for that too.
Another hit in Downtown LA is the vibrant street art scene. The city is home to some of the best street art murals, including works by internationally renowned artists. You can explore the street art scene on your own or join a guided tour for a more immersive experience.
The list keeps going on and on, but you get the idea: Downtown Los Angeles is filled to the brim with fun things to do that are either cheap, free, or somewhere in between. Either way, they're all nothing short of amazing, especially when it comes to solo travel.
Check out the LA Brea Tar Pits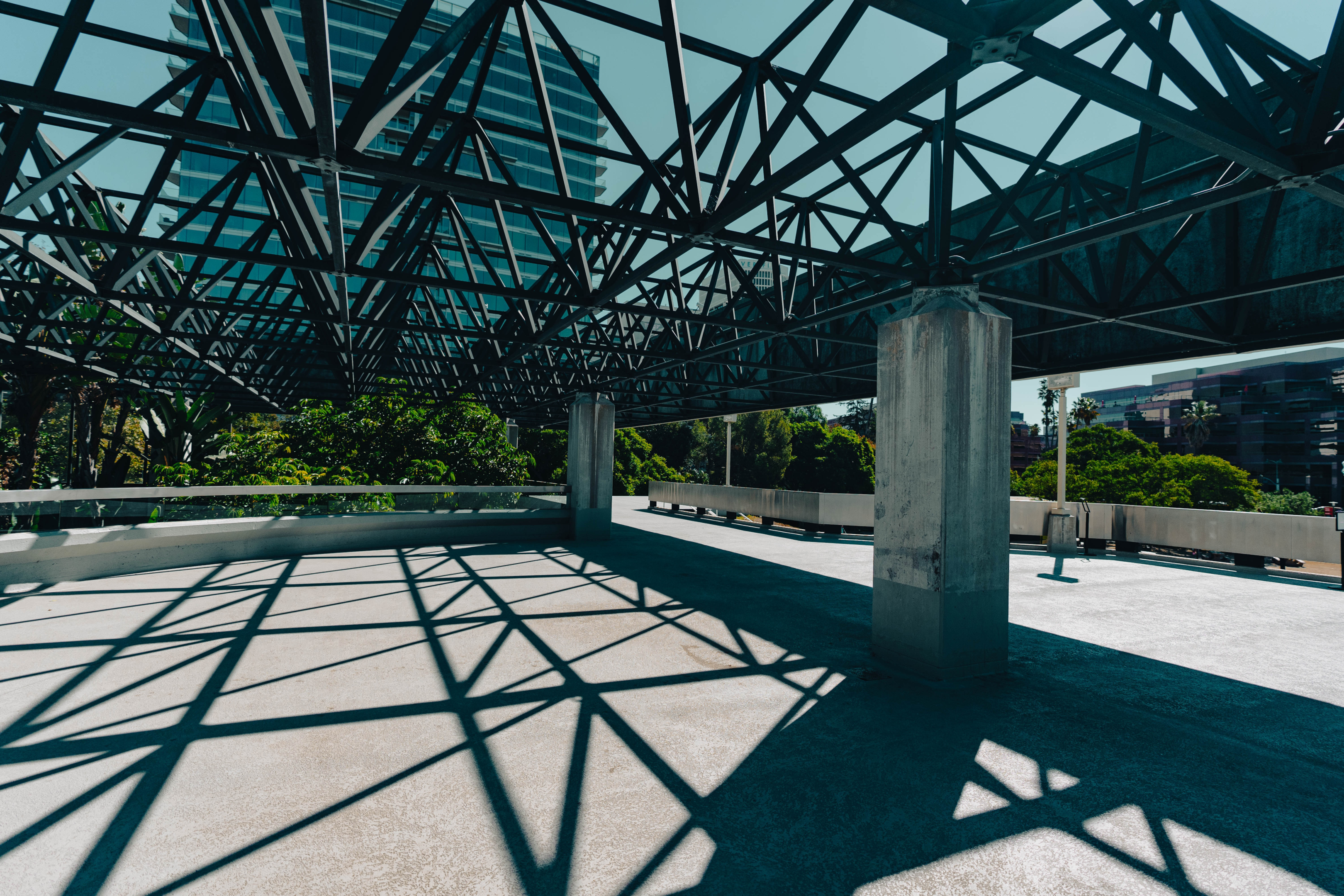 The La Brea Tar Pits in Los Angeles is a fascinating destination for solo travelers interested in science and history. Located in the heart of the city, the tar pits are home to a vast collection of Ice Age fossils, including mammoths, saber-toothed cats, and dire wolves.
Explore the exhibits at the onsite museum, which features interactive displays and life-size replicas of extinct animals. Afterward, take a stroll through the beautiful Hancock Park and enjoy a picnic while marveling at the stunning surroundings.
Just make sure to buy your La Brea Tar Pit ticket in advance.
La Brea Tar Pits is a unique and fascinating destination for solo travelers visiting Los Angeles. With its collection of Ice Age fossils, interactive exhibits, and beautiful surroundings, it's sure to be a memorable experience. By following these travel tips, you can make the most of your visit and enjoy all that the tar pits have to offer.
Take a Helicopter Tour of Los Angeles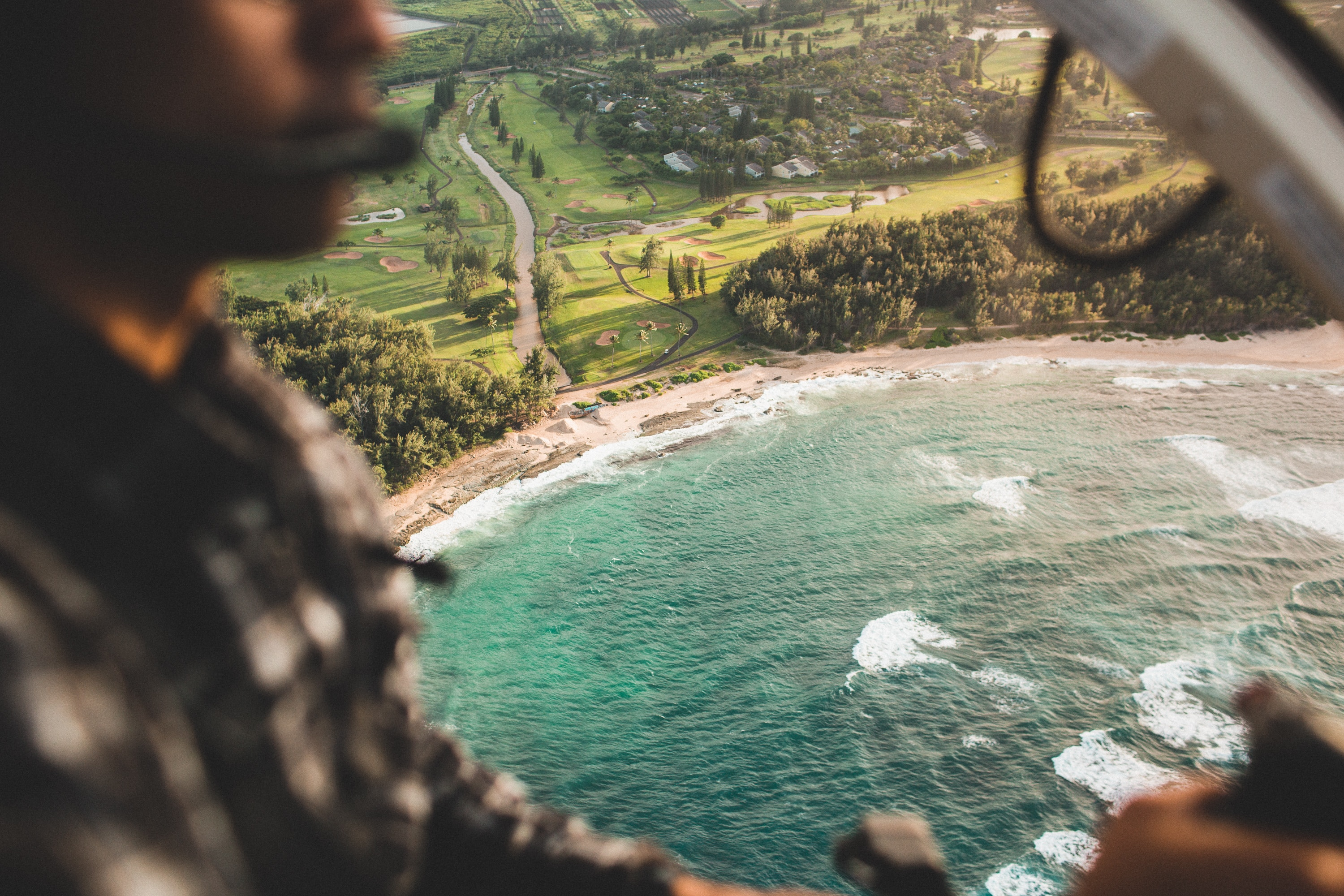 If you're a solo traveler looking for a truly unique way to explore Los Angeles, consider booking a helicopter tour. With panoramic views of the city's many iconic landmarks and that sweet SoCal landscape, a helicopter tour is an unforgettable experience that's perfect for adventurers and sightseers alike.
As a solo traveler, you'll have the freedom to choose your own itinerary and enjoy the tour at your own pace. Plus, you'll have the opportunity to meet new people and make lasting memories with potential fellow passengers.
When planning your Los Angeles helicopter tour, there are a few helpful travel tips to keep in mind. First, make sure to book your tour in advance to secure your preferred date and time. Next, dress comfortably and in layers just to be prepared, as the temperature can vary depending on the altitude and time of day.
Don't forget to bring your camera or smartphone to capture some picture-perfect bird's-eye view shots of the city! Lastly, make sure that you choose a reputable tour operator with experienced pilots and a focus on safety. You can check reviews and ratings online to help you make an informed decision.
Here are the best helicopter tours in Los Angeles:
All in all, if you're looking for a unique and exciting way to explore Los Angeles, a helicopter tour is a must-do activity for any solo traveler.
Explore Local Galleries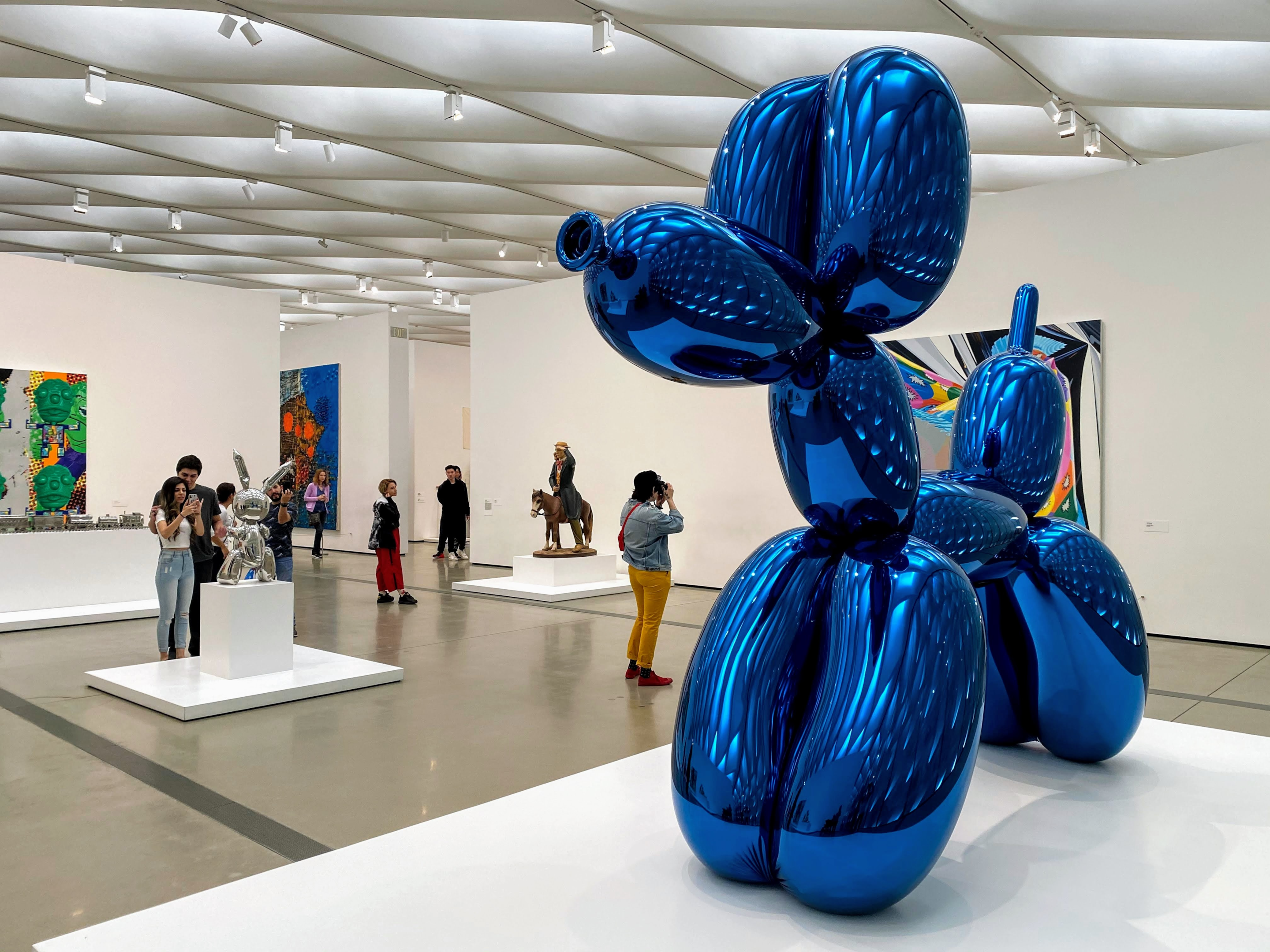 If you're a fan of art and culture, you definitely don't want to miss out on the city's incredible galleries. Whether you're interested in contemporary art, classic pieces, or something in between, LA's art scene has something for everyone.
As a solo traveler, visiting local galleries is also the perfect way to connect with the local community, meet new people, and discover hidden gems off the beaten path.
There really are so many art galleries in Los Angeles that you can't visit them all, but some of the most popular options are Art + Practice, Blum & Poe, the Broad, David Kodansky Gallery, LAXART, and Night Gallery. However, you can't go wrong visiting any of them.
Don't be afraid to strike up a conversation with other visitors or the gallery staff – you might just learn something new and make some new friends along the way!
Soak in the Sun at a Rooftop Pool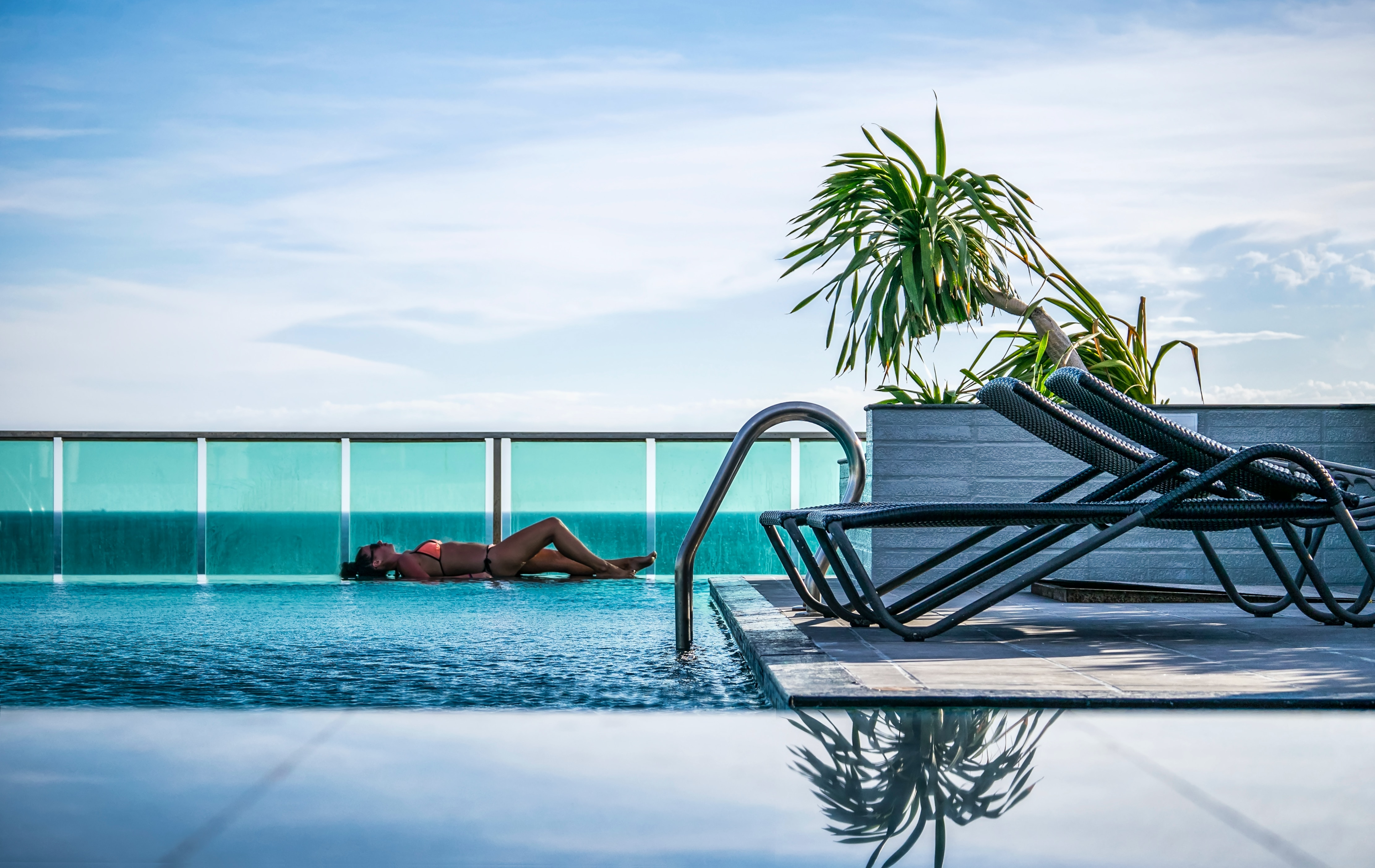 Ready to escape the hustle and bustle of Los Angeles and relax by a poolside in paradise? If you're a solo traveler, heading to one of LA's rooftop pools is an amazing way to unwind and soak up some nice Cali sun. Whether you're looking for a luxurious spot to lounge or a lively pool party atmosphere, LA's rooftop pool scene has something for everyone.
As you can imagine, there are so many options in Los Angeles for you to choose from. However, some of the best options in Los Angeles include West Hollywood EDITION, the Godfrey Hotel Hollywood, and Santa Monica Proper Hotel.
Check if the pool has a day pass or if it's open to the public, and make sure to arrive early to secure your spot for the best and most relaxing poolside experience.
Vibe out to Live Music in Los Angeles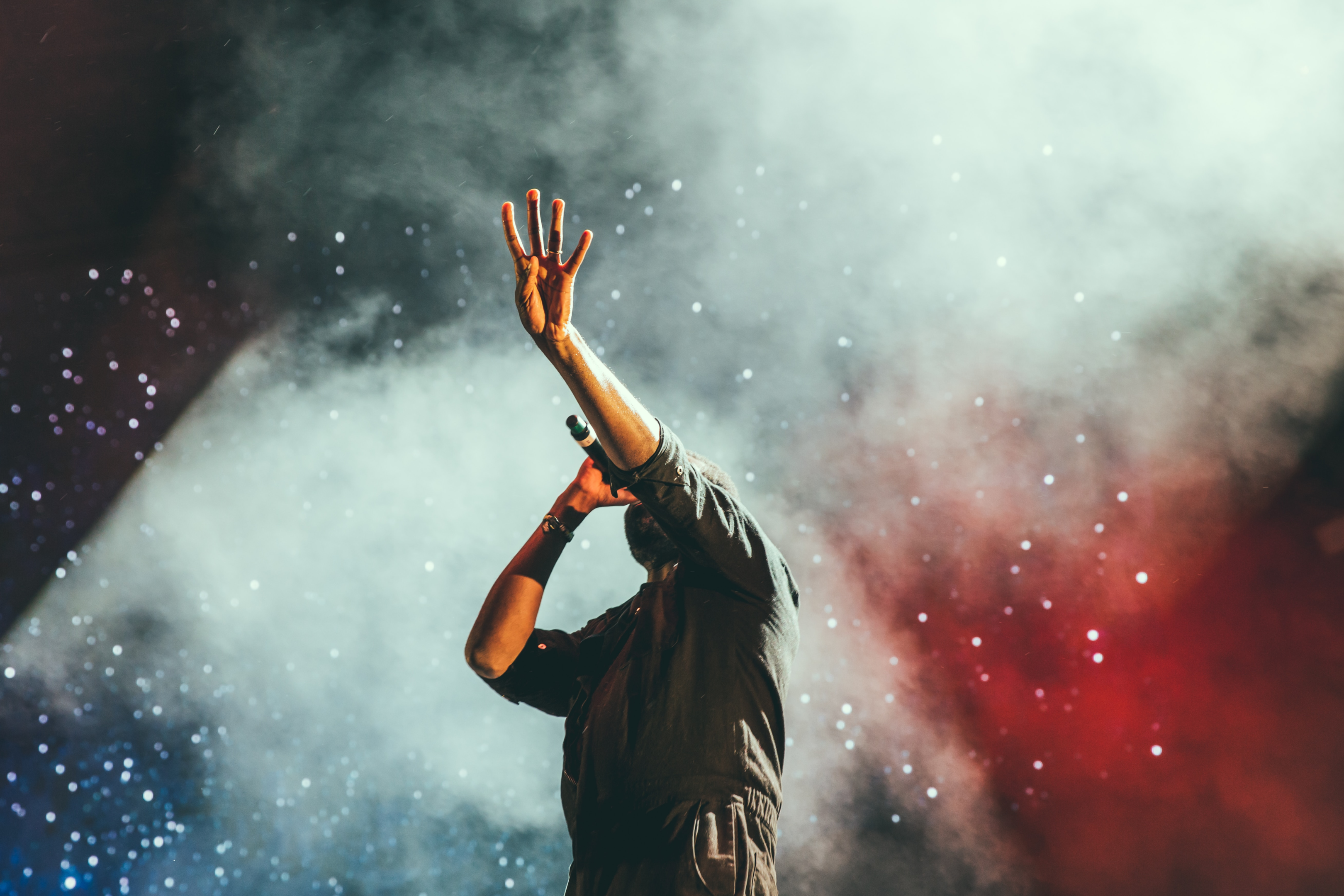 As a solo traveler, there's nothing quite like experiencing the vibrant live music scene in Los Angeles. Whether you're into indie rock, hip hop, or jazz, LA has a wide variety of venues and shows to choose from.
The Troubadour and The Roxy Theatre in West Hollywood are great spots for catching up-and-coming artists, while The Hollywood Bowl offers a great outdoor concert experience. There are also many smaller venues to check out like The Hotel Cafe and The Satellite for intimate performances.
In Closing: Best Things to Do For Your LA Solo Trip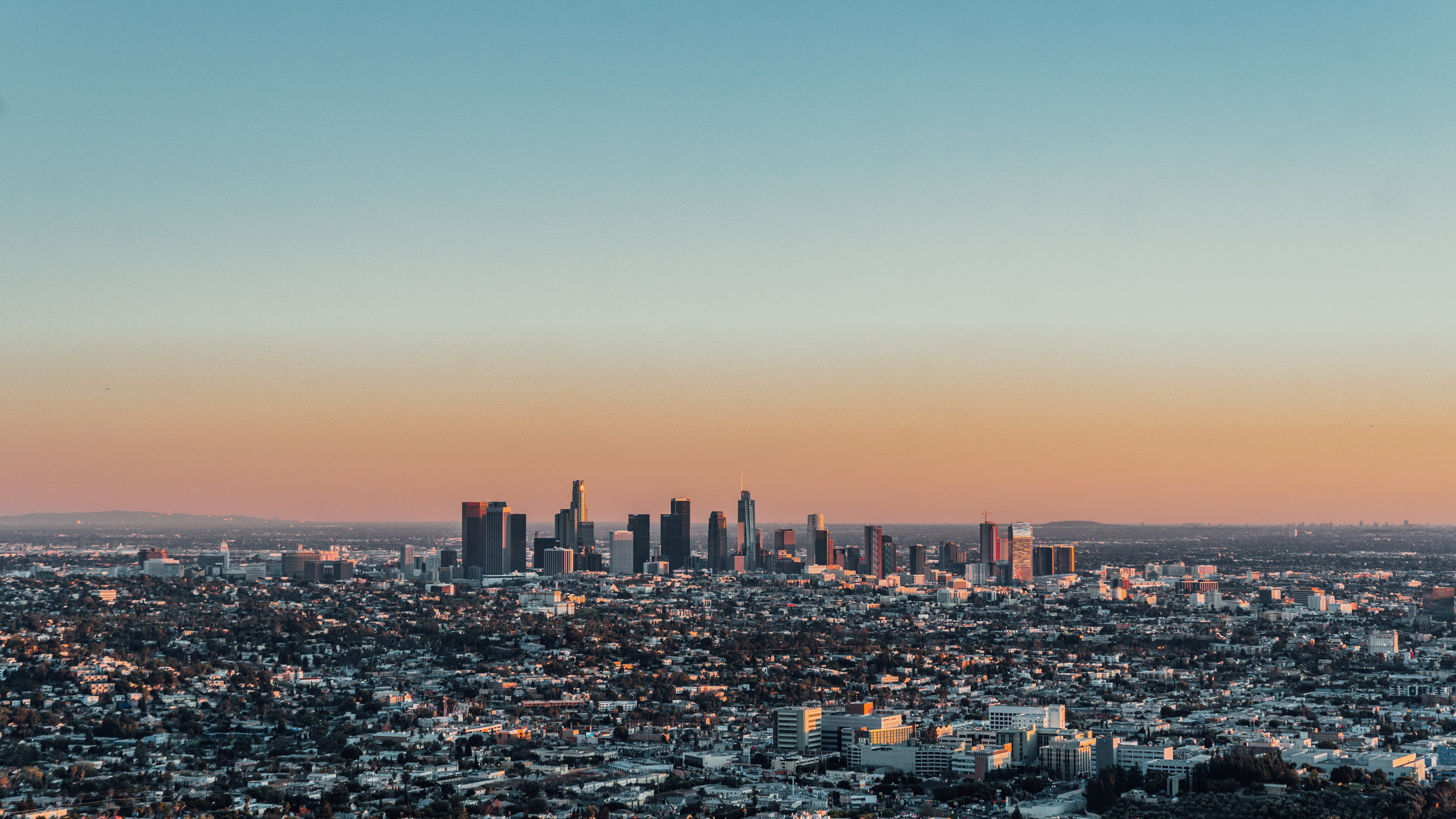 Exploring Los Angeles solo is truly a fun and fulfilling experience, and there are countless main attractions and things to do alone choose from. On top of that, LA offers many other fun activities that are perfect for solo travelers.
For example, you can visit one of the many beaches like Venice Beach, take up surfing lessons, go for a helicopter tour of the city, relax in one of the many coffee shops, spend a few hours walking the Hollywood Boulevard Walk of Fame, and much more.
All in all, Los Angeles is a city that really caters to solo travelers with its endless options for entertainment and exploration. By taking advantage of the city's countless fun things to do alone and exploring on your own terms, you'll have the time of your life in the City of Angels.
So go ahead and plan that solo trip to LA, and get ready for an adventure you won't forget!