The 5 Best Parks in Reseda, California to Enjoy Recreation & The Great Outdoors
Last Updated on September 26, 2023
As a local living in Reseda, I know that sometimes it's great to just get away from the work-from-home (my personal situation) grind for a day out at a local park.
Yes, Reseda makes up a pretty small region of Los Angeles CA, but that doesn't mean that it lacks when it comes to local amenities (restaurants in Reseda are amazing for starters) and ways to play and unwind, and that includes green parks. Even if they're not technically in Reseda, some parks are so close that they might as well be.
Reseda, located in the Valley area of Los Angeles County, California, offers a surprising number of amazing parks and recreational areas that are perfect for spending a day out in the good ole outdoors.
Whether you're looking to play tennis, have a picnic with fam and friends, or simply relax and take a breather away from the hustle and bustle of LA living, Reseda has a park to match.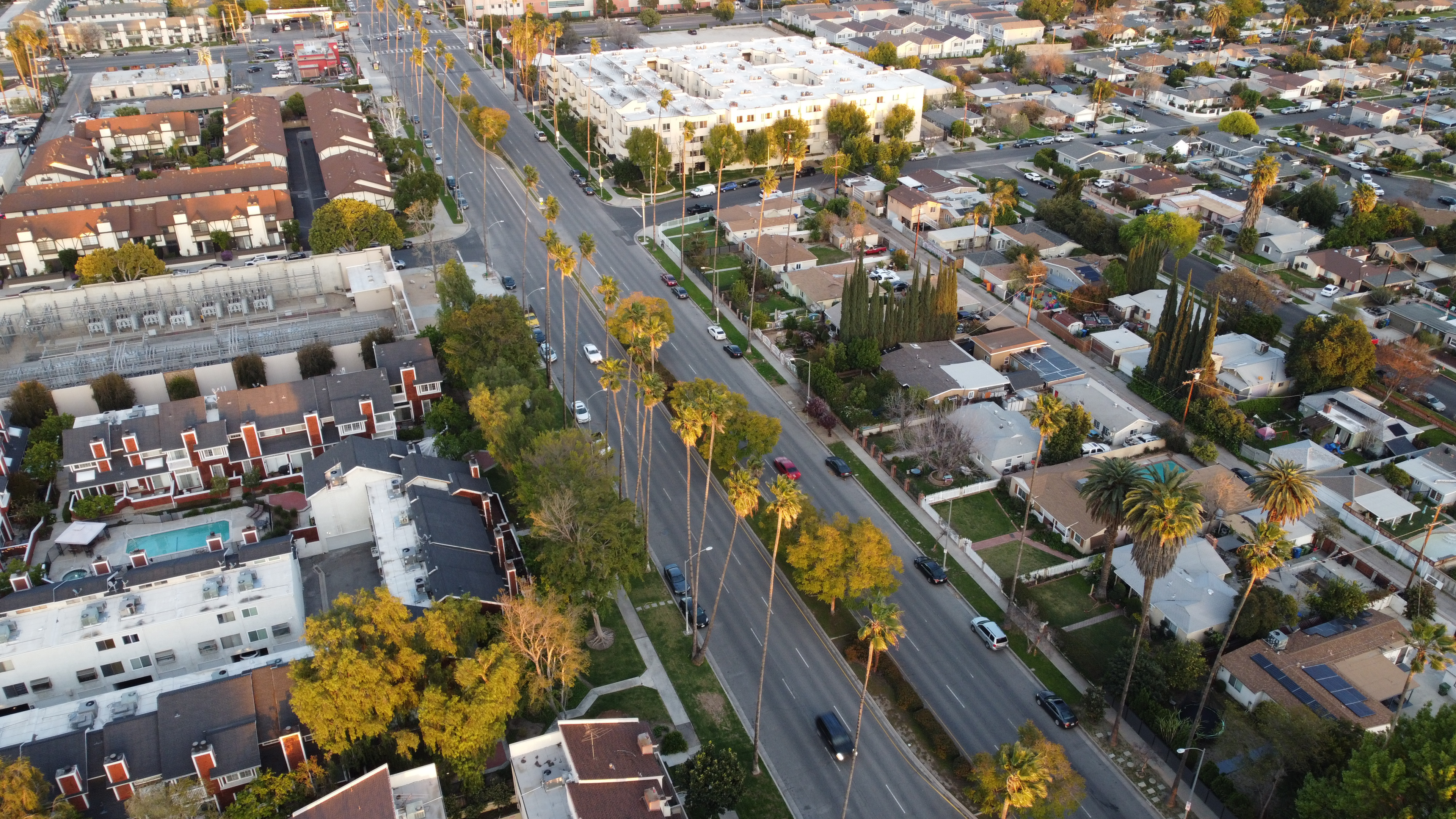 If you're looking for a nice park in Reseda for a fun day with the children or even a solo adventure, keep on reading.
In this quick article, we'll cover the best parks in Reseda, California, highlighting their amenities, attractions, and why they're absolutely worth the visit.
Grab your walking shoes and Fido and get ready to explore the green space Reseda has to offer! Let's jump in.
1. Reseda Park
As the namesake park on this list, Reseda Park is easily one of the most popular parks to walk around in Reseda. Situated right at the heart of Reseda, this park is a rather spacious and clean environment for both relaxation and recreation, you decide.
Reseda Park includes well-maintained tennis courts, picnic tables, and playgrounds for the kiddos so the whole family can enjoy. The park also features a recreation center, basketball courts, and lots of parking space.
Whether you're looking to get a sweat in or simply looking for a place to unwind and decompress, this park is one of Reseda's true gems.
2. Reseda Recreation Center
Adjacent to Reseda Park (technically in the park itself), the Reseda Recreation Center adds to the park's amenities by offering even more recreational activities.
The rec center comes equipped with tennis courts open daily. The basketball courts are perfect for a quick pickup game or two, and the playgrounds are there if you need to let your kids use up all their energy.
The center also hosts several community events and activities throughout the year, which has made it a vibrant and important hub for its businesses and the local business community.
3. Lake Balboa Park
While not technically within Reseda, Lake Balboa Park is a nearby gem that we love and is so close that it deserves a spot on this list.
Located in Van Nuys, just a short distance from Reseda, this huge park offers a much-needed peaceful getaway from the busy city life, especially when we're talking about Los Angeles- that's a different kind of busy.
The park features a playground, lots of beautiful lakes, and scenic trails, perfect for an afternoon stroll or bike ride. With tons of picnic areas, you can even go for a nice picnic surrounded by the water and lush greenery.
Lake Balboa Park is also home to the Japanese Garden, which is wildly popular with locals and tourists alike.
4. Encino Park
Yet another neighboring park that's worth a quick visit if you're visiting/live in Reseda is Encino Park. As the name implies, Encino Park is in the nearby city of Encino.
This park offers tons of amenities for the whole family, whether you're looking to relax and soak in the sun or get active.
From well-maintained tennis courts to playgrounds, there's plenty of space for recreation.
Encino Park also includes open grassy areas which are the perfect spots for picnics, a game of ultimate frisbee, or simply soaking up some vitamin D. The choice is yours- obviously.
5. Canoga Park
Just a short drive from Reseda, Canoga Park is yet another great park nearby with tons of greenery. This urban park provides lots of green spaces for picnics, playing catch, or simply enjoying the fresh air.
With well-equipped playgrounds and swings, the kiddos can also have the time of their lives while mom and dad relax nearby.
Canoga Park also has several benches and picnic tables, making it an ideal spot for a leisurely lunch or a quiet moment away from the city for some fresh air.
The park's well-maintained amenities and friendly atmosphere make it a very popular hot spot for families and solo adventurers alike.
Quick Notes on the Parks in Reseda
When visiting the parks in Reseda and its nearby cities (think: Van Nuys, Woodland Hills, Canoga Park, etc.), be sure to follow some proper etiquette. First, be sure to respect the parks' own maintenance guidelines and keep keeping them clean and well-maintained.
Throw trash in the trash bins and leave the park as spotless as possible to protect beloved Mother Nature. Also, be sure to follow any posted rules and regulations to ensure safety and enjoyment for all.
Another thing to call out about these parks is their commitment to being wheelchair accessible.
They all provide ramps, paved pathways, and other wheelchair-accessible amenities, which are amazing and allow people of all abilities can enjoy the outdoor spaces comfortably and equally.
It's also worth mentioning that these parks are not only for residents of Reseda but also for visitors from nearby cities such as Woodland Hills, Canoga Park, Encino, and even Los Angeles itself.
So, whether you're a local or just passing through, it really doesn't matter- come through! These parks welcome everyone to enjoy some time out in nature or a nice workout in the sun.
For families with children, the playgrounds in these parks are a special place for fun and play. Let the little ones tire out before bed with the swings, slides, and other great playground activities to spark their imagination and keep them entertained.
Parking is available free in most of these parks, making it convenient and safe for anyone to make a quick stop. However, it's always a good idea to check for any specific parking regulations or restrictions to avoid any inconveniences.
Side note: if you're an outdoor enthusiast who loves to observe nature, keep an eye out for the families of ducks that often hang out at the ponds and lakes in some of these parks! Watching them has been a surprisingly calming and enjoyable experience.
Exploring the Best Reseda Parks: Final Thoughts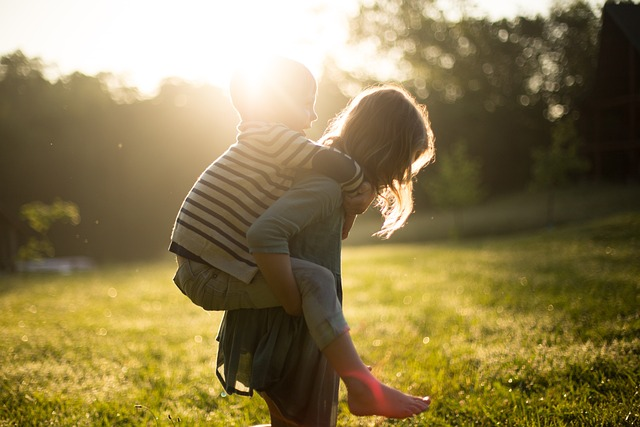 So there you have it- five amazing outdoor parks to choose from if you're in Reseda CA or in the Los Angeles area in general. I have frequented every one of them and they are all perfect places to unwind, especially after a long day of staring at a computer screen.
All in all, Reseda, California, is home to some of the best parks around, with all of them serving up a nice mix of nature, recreational activities, and a friendly atmosphere.
From Reseda Park's tennis courts and playgrounds to the serene beauty of Lake Balboa Park, there's something for everyone to enjoy.
Whether you're seeking a place to unwind, engage in sports, have a picnic, or simply connect with nature and get away from the hustle of it all, these parks provide the perfect setting.
Grab your family, friends, or even a furry your little furry pup (on a leash of course), and make your way to one of these parks of Reseda for a relaxing time out in nature.