Best Places for Digital Nomads in Costa Rica
Last Updated on September 20, 2023
Ahh, Costa Rica! What's not to like about this country?
A digital nomad paradise, this beautiful country comes complete with pristine beaches, lush jungles, an affordable cost of living, and everything else a remote worker could ask for. Over the last few years, Costa Rica has become a dream destination for many digital nomads looking to take care of business while living a life of adventure.
But where are the best places to work in Costa Rica remotely?
This country in Central America may be smaller than other neighboring countries, but there's no shortage of regions to explore. We're going to take a look at some of the top destinations in Costa Rica to set up shop with your laptop and live the good life. So, grab your passport (and tourist visa), and let's go!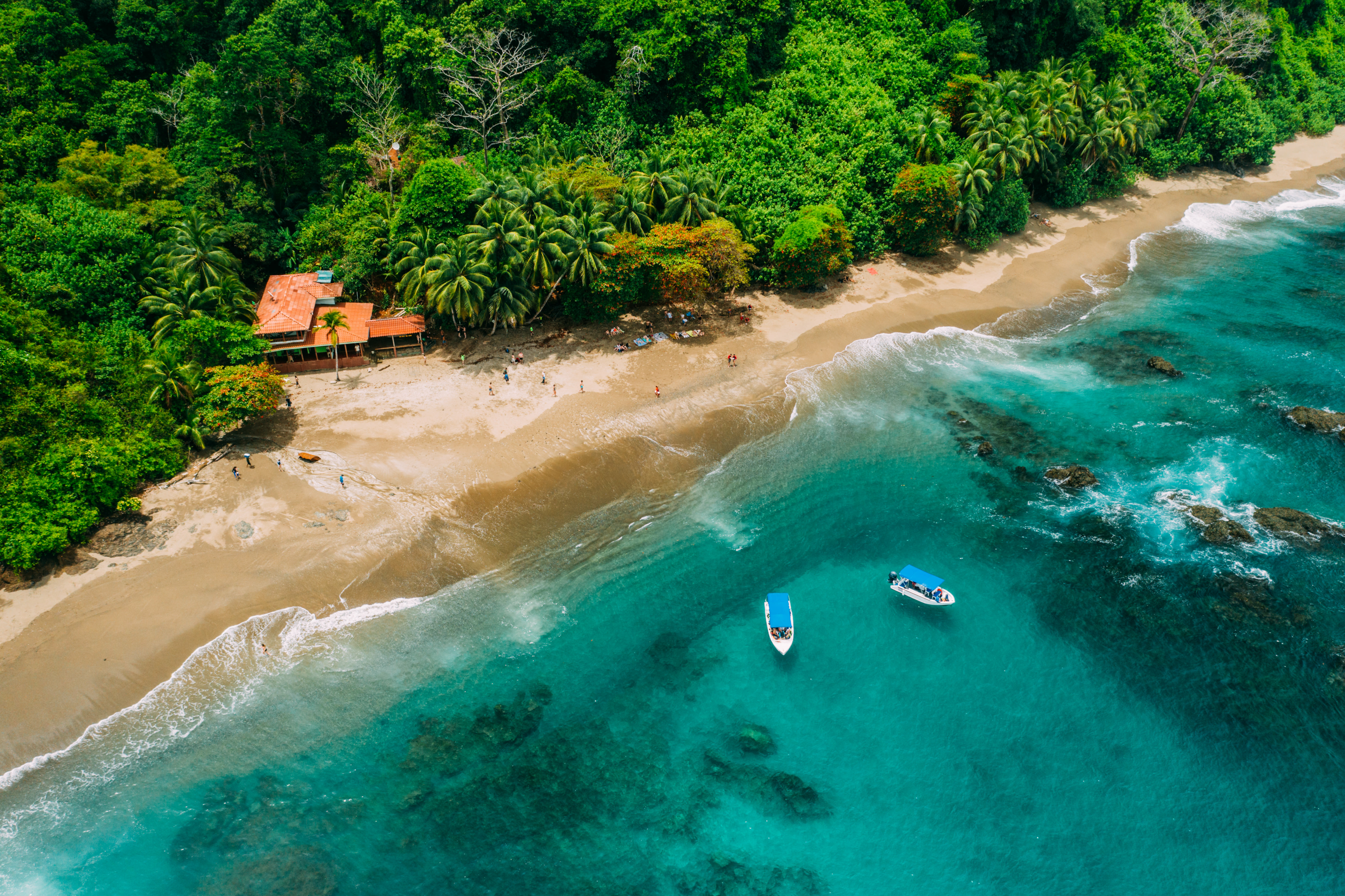 Why Digital Nomads Enjoy Living and Working in Costa Rica
Life in Costa Rica can be summed up in one phrase: "Pura Vida". This phrase literally translates to mean "pure existence" or " simple life ", although it's also used as a greeting or "cheers" by local Costa Ricans.
Pura Vida perfectly sums up the Costa Rican lifestyle: relaxed, easygoing, slow-paced, and friendly. With that said, it comes as no surprise that digital nomads want to extend their digital nomad visas once they enter Costa Rica.
Internet and Visa Tips for Remote Workers in Costa Rica
Fast internet means everything for digital nomads Well, I'm happy to report that the Wi-Fi in Costa Rica gets two thumbs up for remote working.
If you're settling down somewhere in Costa Rica for a while and want to make sure you have a strong connection, sign up with Kolbi. It's one of the best Costa Rica internet providers in the country with amazing internet speed! Most digital nomads visiting the country long-term go this route.
Don't forget that Costa Rica announced a visa specifically for digital nomads. Remote workers who make $3,000 per month now qualify for a year-long visa that can be continuously renewed!
Can you work remotely on a tourist visa?
USA citizens or foreign nationals are not required to have a visa to travel to Costa Rica. The couple could live for 90 days or work remotely. Those traveling through Costa Rica need a valid passport 90 days before they can leave. Several countries may need to obtain visas to travel to Costa Rica.
Some of these are: One must be aware that there can be no visas at the time of arrival in Costa Rica, therefore they have to apply for one a week before their journey. A 30-day visa can be renewed in a maximum 90-day period.
Requirements for the Costa Rica digital nomad visa
The primary requirement for earning money is to earn in foreign countries. An individual must show he/she received any income of any kind. Those include gender, a child less than 25, and an elderly person living in a family.
The holder must also get health insurance coverage if they are staying in Costa Rica.
What time of year should you work from Costa Rica?
Costa Rica's most beautiful summer months include December and April. It is a high tourist destination. The dry seasons are the most coveted and expensive time of year for visiting the country.
If you want to avoid soaking up wet water, visit at the low prices between June and October.
Best Places for Digital Nomads in Costa Rica
#1 Santa Teresa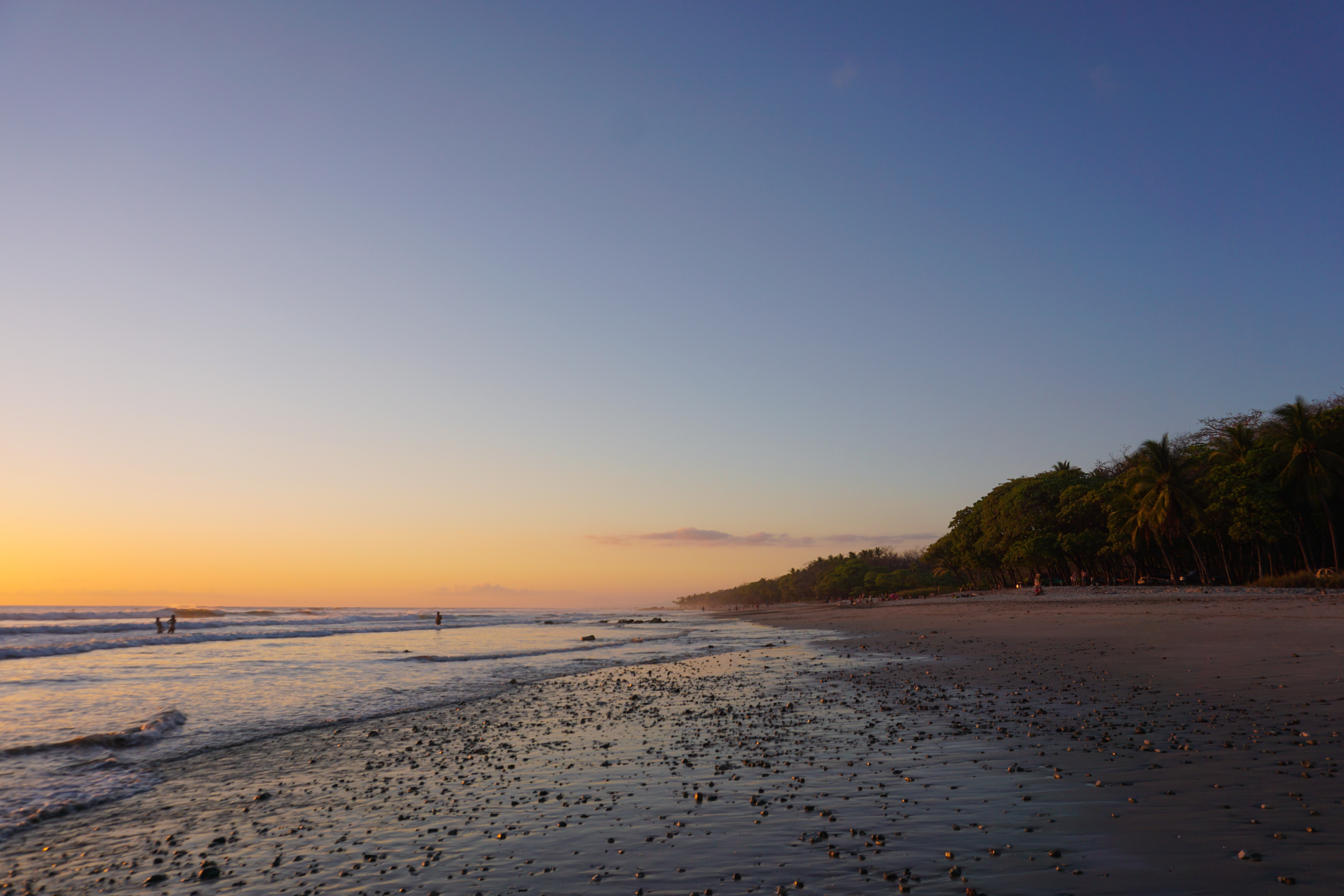 For remote workers, it doesn't get much better than Santa Teresa. This Costa Rica surf town, complete with white sand beaches and amazing weather, is located on the southwestern coast of the Nicoya Peninsula, and there's an endless number of hostels with great areas for digital nomads to work and gorgeous Airbnb rentals to call home for a while.
Due to Santa Teresa's growing popularity, it's becoming more and more expensive, but, hey, paying a few extra bucks to live on a slice of paradise is sometimes worth the extra costs.
#2 La Fortuna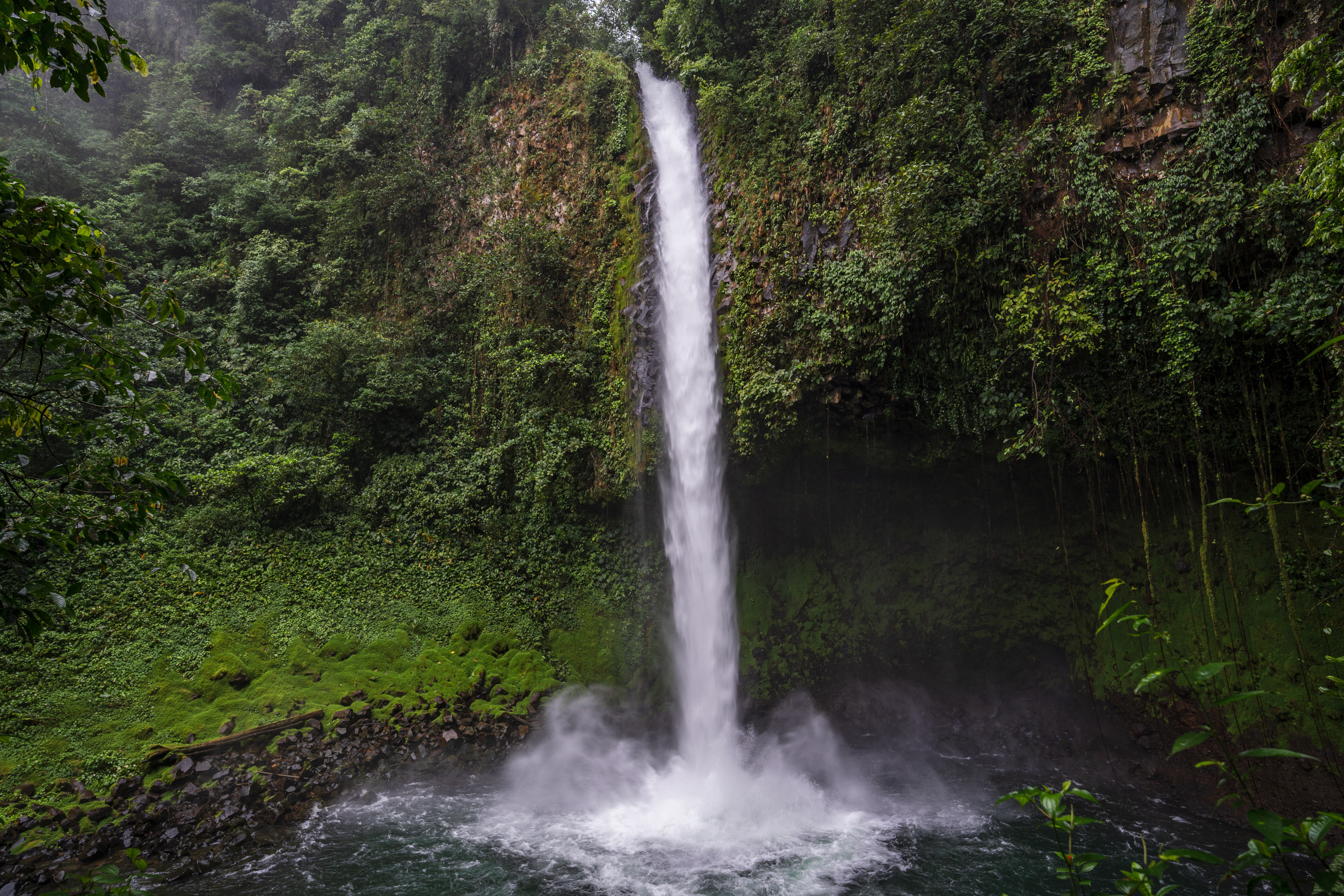 Costa Rica has more to offer than just beaches. La Fortuna is a stunning destination in the northern part of the country. It's nestled next to the Arenal Volcano National Park and surrounded by soothing hot springs and lovely waterfalls.
The town itself is a magnet for travelers, but it operates at a slower pace than other tourist hubs. It's a great spot to unwind, get some work done, and experience the beauty of Costa Rica.
#3 Manuel Antonio/Quepos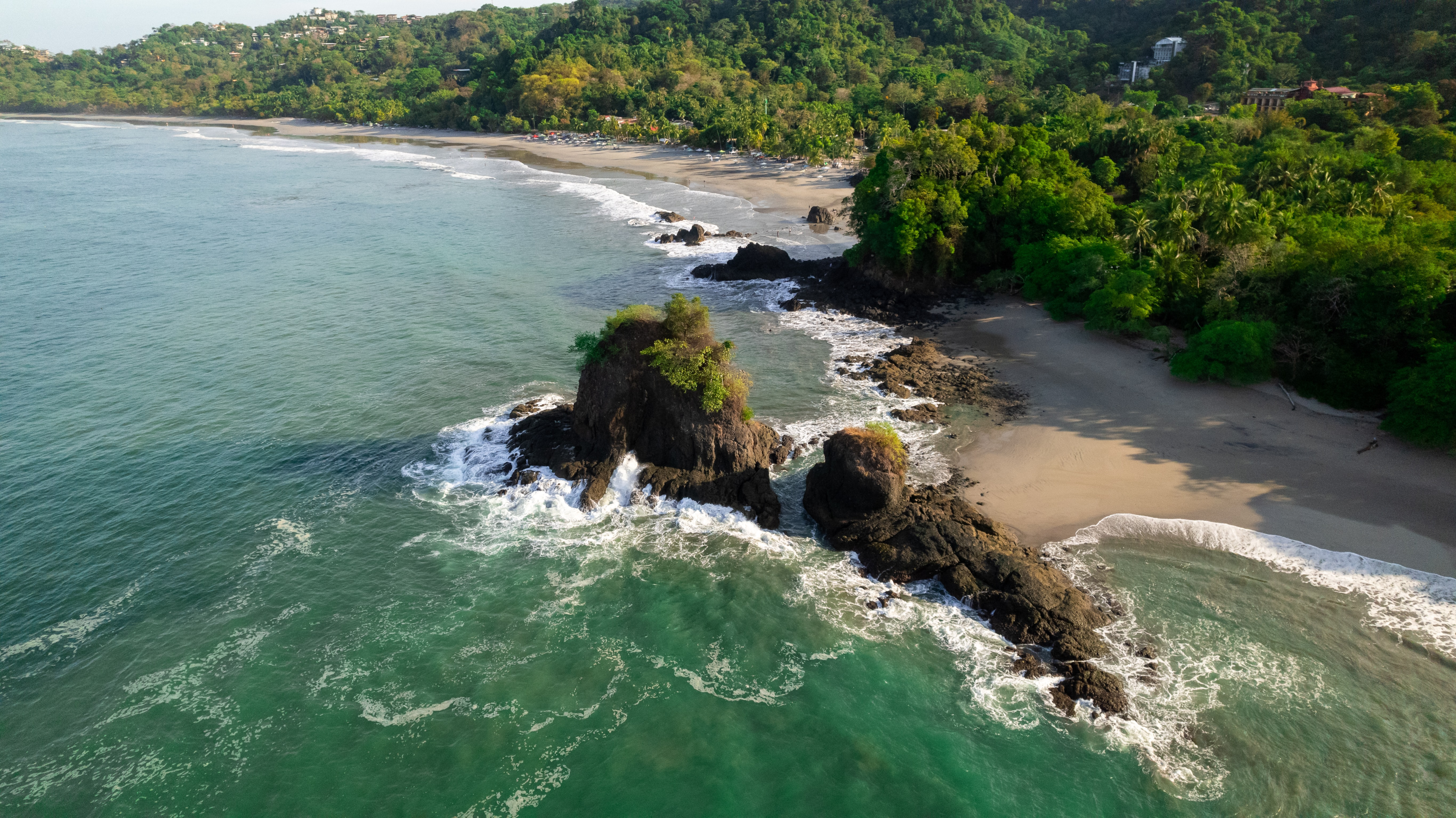 Manuel Antonio is one of Costa Rica's most visited places, and for good reasons! It's home to a wonderful national park, a stunning coastline, and great dining options. The Selina Manuel Antonio Hostel is a popular place for remote workers to stay because of its ultra-convenient coworking space.
Some people choose to stay in Quepos, located about 15 minutes north of Manuel Antonio. There are more long-term accommodation options, and it's a bit less touristy overall.
#4 Uvita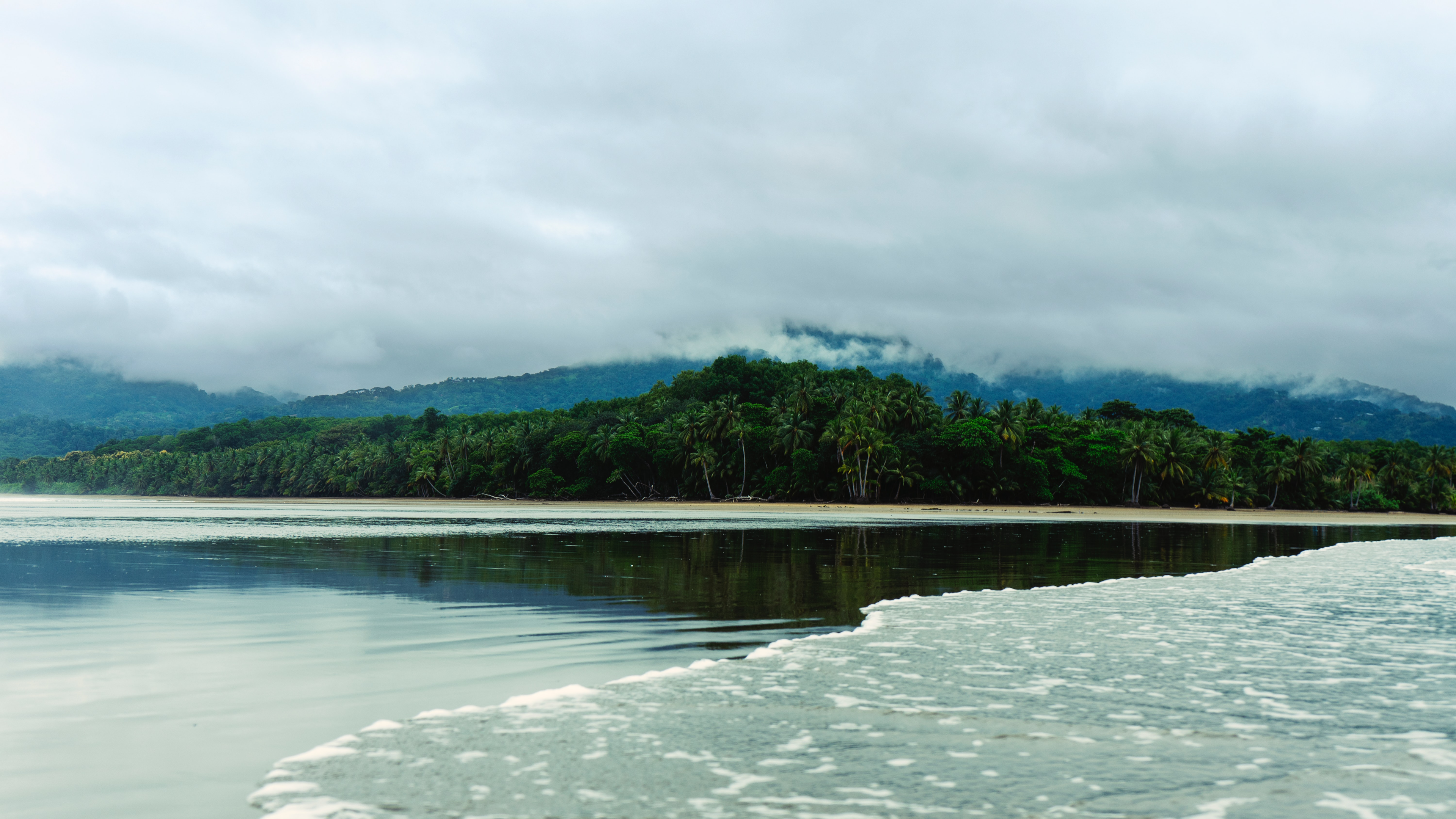 When you're talking about the best places to work remotely in Costa Rica, Uvita can't be ignored. It's a beach town just an hour south of Manuel Antonio that often gets overlooked. Each week it seems like a new café, a new restaurant, or a new hostel is opening up.
There's a large community of expats, so making friends and becoming a part of the community is a walk in the park. When you finish up work, you'll always have an excuse to visit secret waterfalls, watch the sunset at the beach, or grab a drink at the popular Whale Tail Brewery.
#5 Escazu, San Jose
The city of San Jose is a bustling area that gets digital nomads away from the tourist trail. San Jose may not be as picturesque as other destinations in Costa Rica, but it's an excellent place for digital nomads who want a city experience. As the capital city of Costa Rica, San José offers everything you might need such as great restaurants, bars, museums, and galleries.
For remote work, the city offers high-speed internet, a coffee shop around every corner to work from, co-working spaces, and more. Plus, it's centrally located, making it easy to explore other parts of the country on the weekends.
Escazu is a neighborhood west of downtown, located in the pleasant green hills. It's known for being the upscale part of the city and a great place for remote workers to settle down long-term.
Despite its reputation, you'll find that the cost of living is lower in Escazu than in the popular beach towns. So, if you're looking for a unique experience while working remotely from Costa Rica, put Escazu on your list!
#6 Samara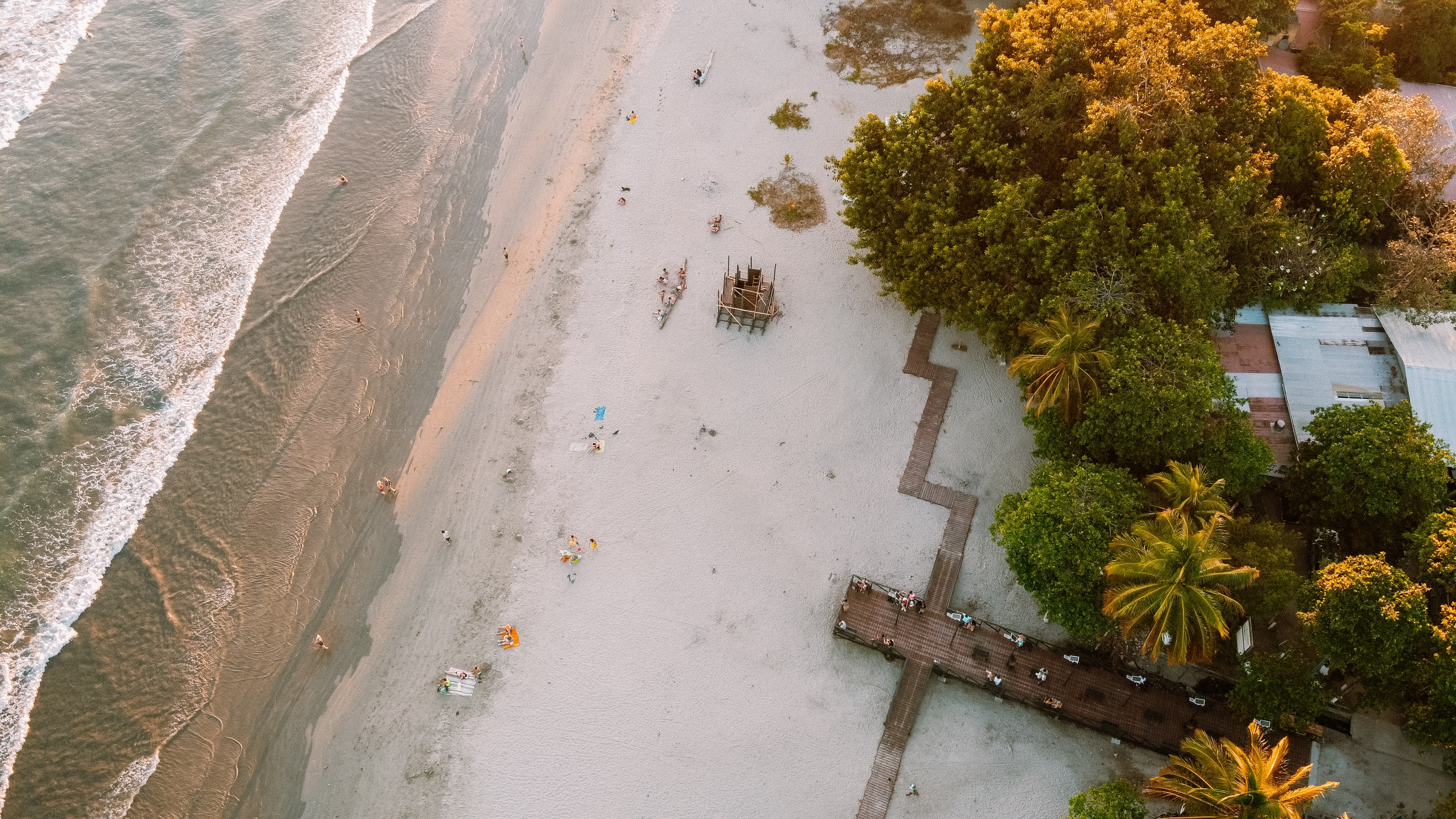 Up on the Nicoya Peninsula, Samara is a lovely beach destination in the Guanacaste Province. If you're interested in heading to beachfront cafés and restaurants to do some work before enjoying a sunset surf session, this is the place to do it.
Samara is a tourist hotspot, but it's not as busy as other beach towns like Manuel Antonio or Santa Teresa; it still has a local feel to it. Get ready for long, relaxing beach days and frequent wildlife sightings.
Make sure to check out LoCoworking for a great space to be productive!
#7 Puerto Viejo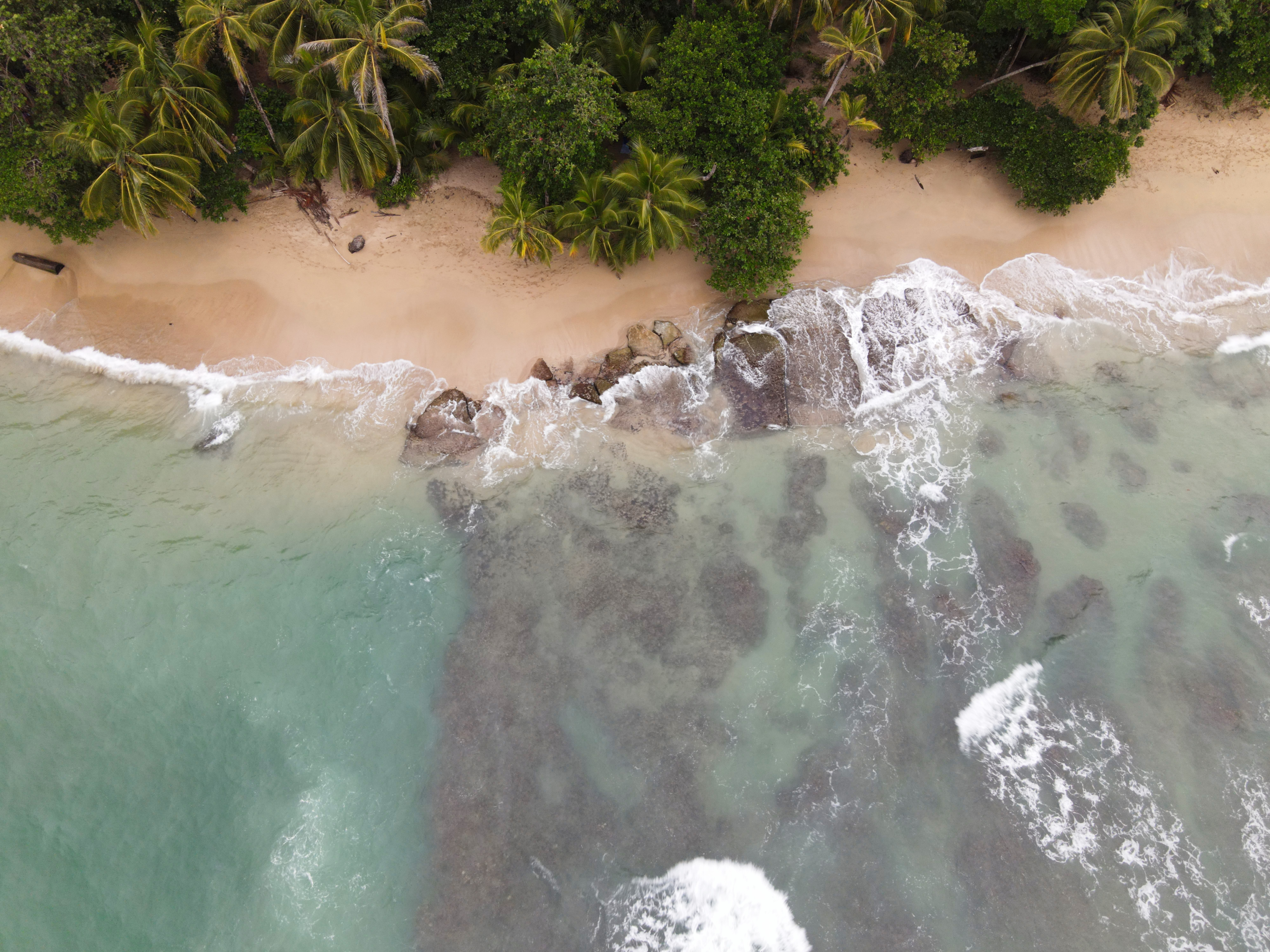 Over on the Caribbean coast, Puerto Viejo is unlike any place found along the Pacific side. The town has a relaxed island vibe where all your worries can be cast into the salty ocean. It's a bit removed from the rest of Costa Rica–giving it a unique feel–but still an excellent spot for remote workers.
The internet connection might not be as stable as in other parts of Costa Rica. As long as you book accommodations that guarantee strong Wi-Fi, you should have minimal problems. When work is over, there are tons of beaches to explore, two national parks, scuba diving, and a whole lot more!
#8 Heredia
Looking for something local? Then Heredia could be for you! Heredia is north of San Jose and offers several different neighborhoods to live in. The most popular spots for remote workers are Heredia Centro (downtown), Barva, San Francisco, and San Pablo.
Chances are you'll only meet a handful of other expats, most of whom are English teachers. Heredia Centro has a great language school called Intercultura that offers Spanish classes and homestays. It's a great way to experience what life in Costa Rica is really like. 
#9 Tamarindo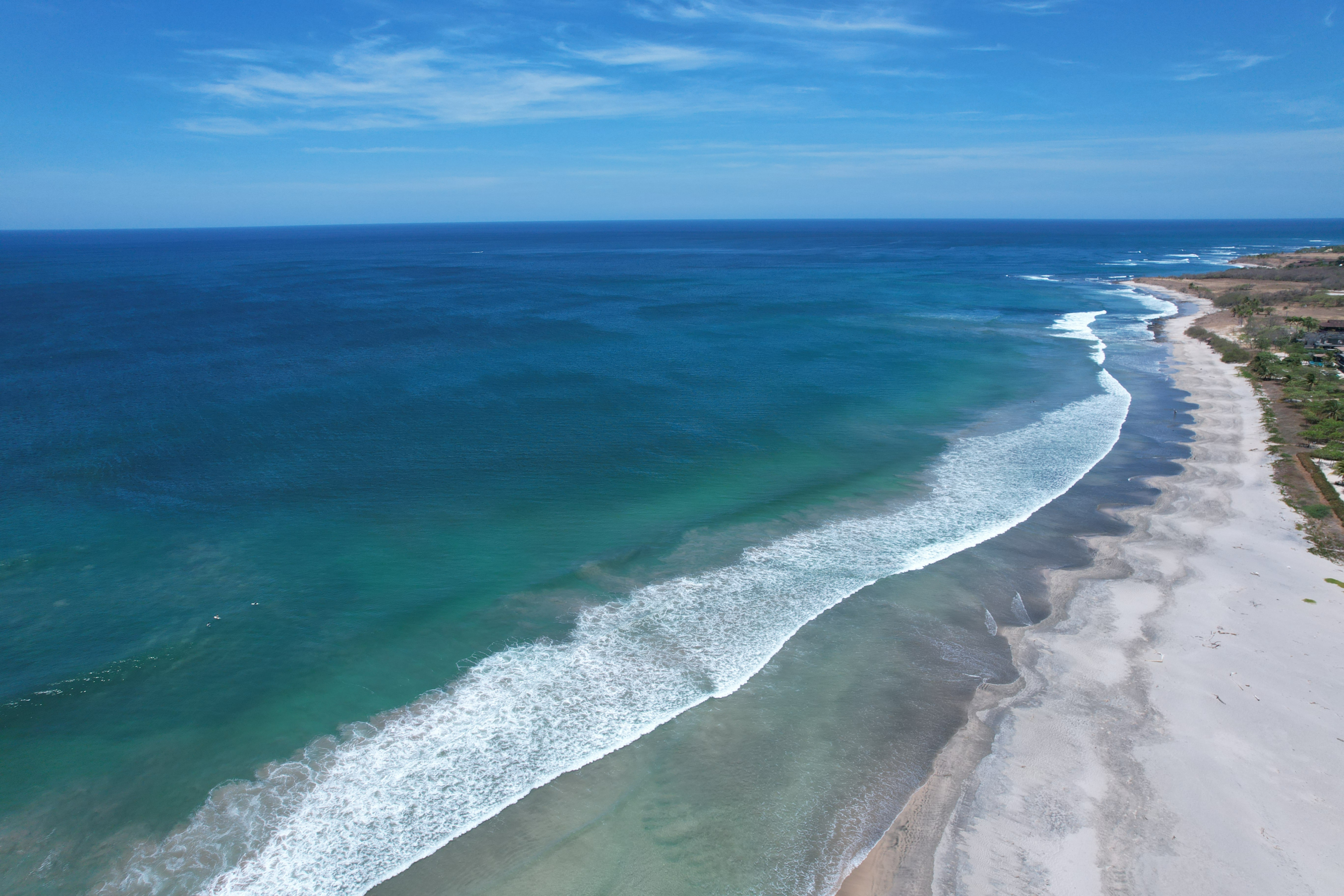 Tamarindo is a well-developed beach town and one of the best places to work remotely in Costa Rica. Finding a hostel or rental home with fast Wi-Fi won't be an issue, and no matter where you stay, you'll find that everything is within walking distance.
Surfers, fishers, and divers will fall in love with what Tamarindo has to offer. The hardest part about living there is staying focused on work when there's so much to do.
The Guanacaste Airport is only about an hour away, so you won't have to go all the way to the San Jose Airport when flying in or out.
#10 Jaco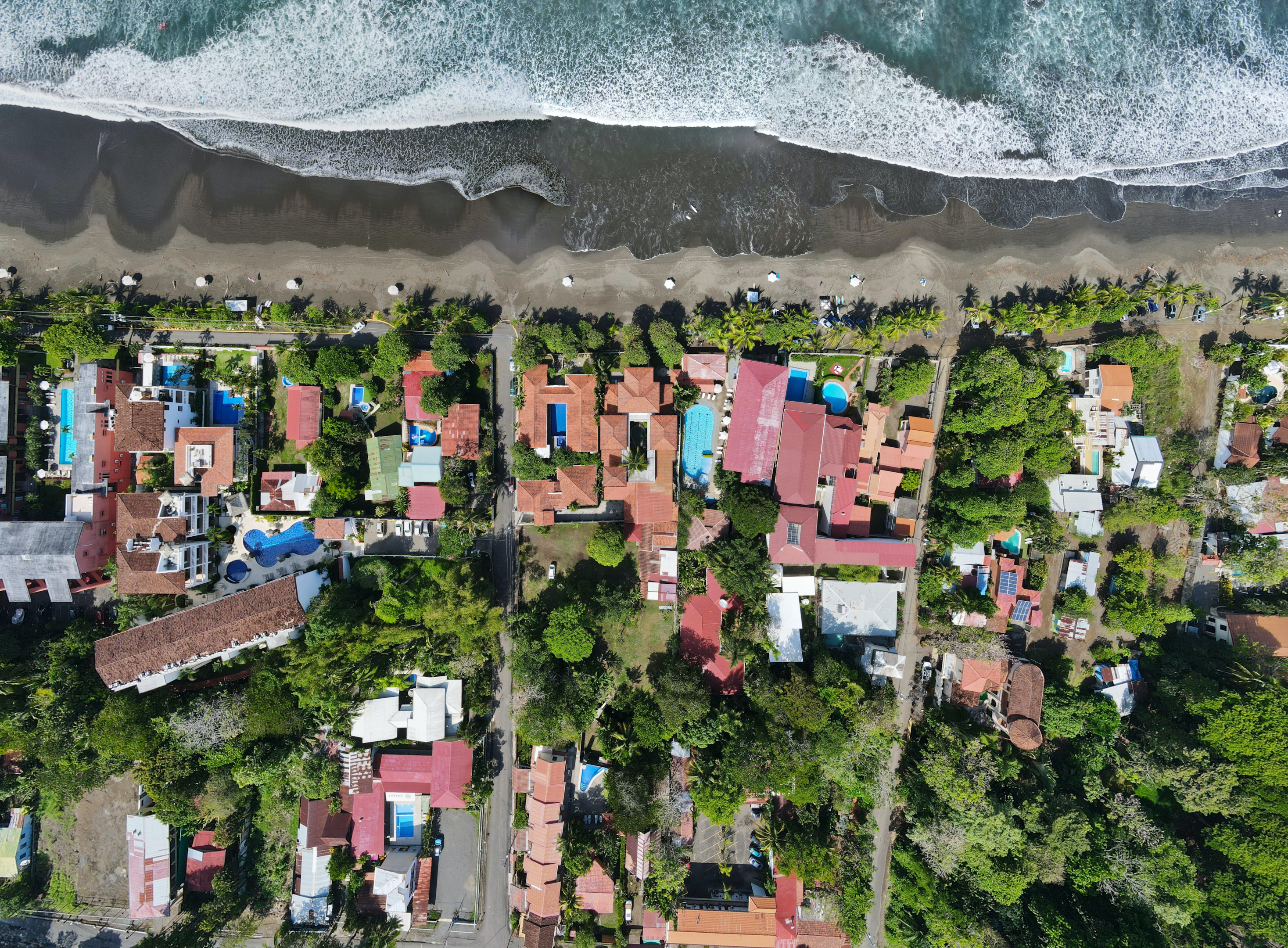 Jaco might not be what every remote worker is looking for, but it can't be left off the list. It's one of the closest beaches to San Jose, drawing in crowds of both locals and tourists. Unlike other coastal destinations, Jaco has a long strip with hotels, a casino, bars, restaurants, and clubs. It's by far the most developed beach town in the country.
There are a lot of accommodation options that work for any budget, and the Wi-Fi is as good as Wi-Fi in Costa Rica gets. Being a remote worker in Jaco will put you right next to Playa Hermosa, which is known for being one of the best surf spots in the country!
#11 Playas del Coco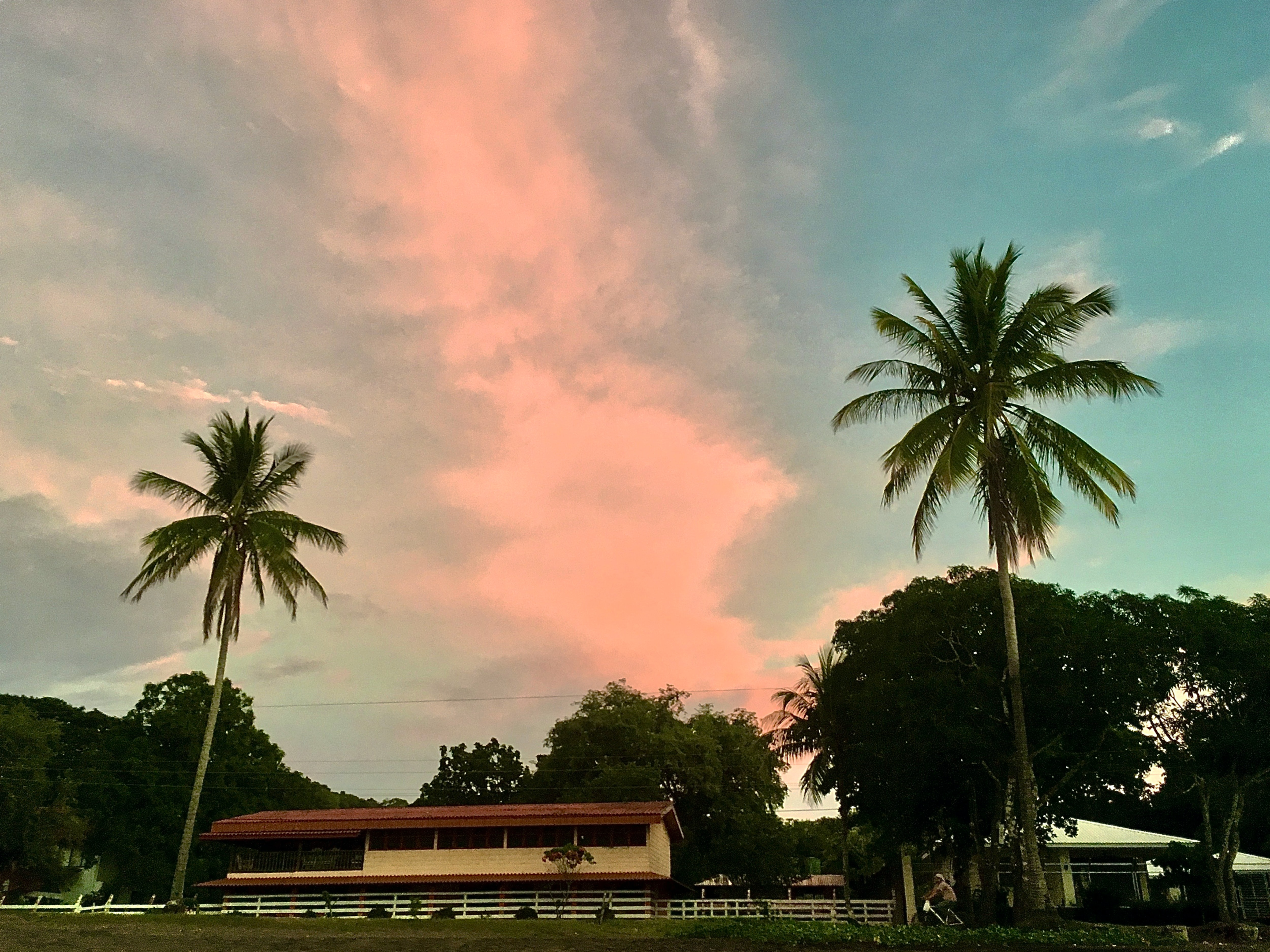 Playas del Coco is another wonderful spot for digital nomads in Guanacaste Province. The town has one main road with supermarkets, dining options, and some shopping and several side streets leading into neighborhoods. It's a great, low-key beach destination that offers all of the country's beauty with slightly fewer crowds.
From Playas del Coco, you'll be a stone's throw away from other stunning beaches, dive sites, and surf spots. Not a bad choice when you're working remotely from Costa Rica!
#12: Co-Working Spaces
In Costa Rica, public Wi-Fi has been growing. WeWork is a Costa Rica WiFi hotspot that operates from San Jose, and a few more cooperatives have opened up on popular beaches, such as Tamarindo. Our accommodation was in some condos in San Jose which have dedicated meeting rooms and coworking space which is nice.
Selina hostel has transformed itself into a digital nomad co-work hostel, so this is the best starting location if you are looking to find an apartment that has good internet access or good coworking rooms. Costa Rica is known for their cafe culture. I'll say there are not many coffee places where people work.
Best Places For Digital Nomads In Costa Rica: Final Thoughts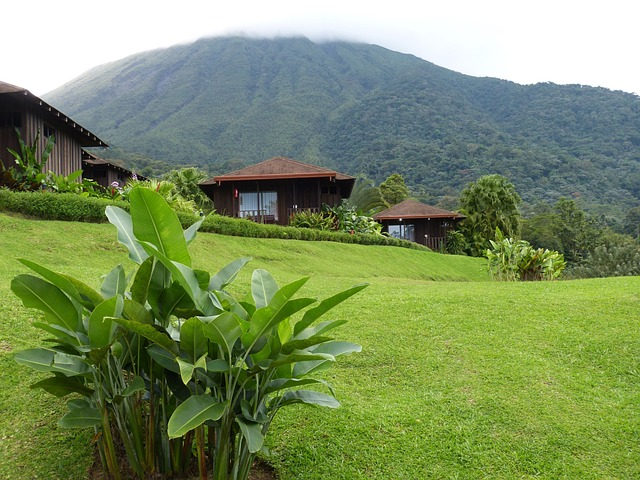 When you're choosing from the best places to work remotely in Costa Rica, don't overthink it! Traveling around the country is as easy as one-two-three, so bounce around until you find the spot that's right for you. Wherever you end up, make an effort to get involved with the community and expand your boundaries!