11 Best Wineries in Yountville: Napa Valley's Wine Tasting Paradise
Last Updated on September 10, 2023
If you're a fellow wine connoisseur, then Yountville, CA is a place you don't want to miss- it truly is home to some of the best wineries in California, let alone the entire country. The weather there was perfect last October, and I didn't want my time there to end!
A small town nestled in the heart of world-famous Napa Valley's Wine Country, Yountville is a picturesque town that's known for its exquisite architecture, beautiful rolling hills and vineyard blocks, and of course, top-rated wineries.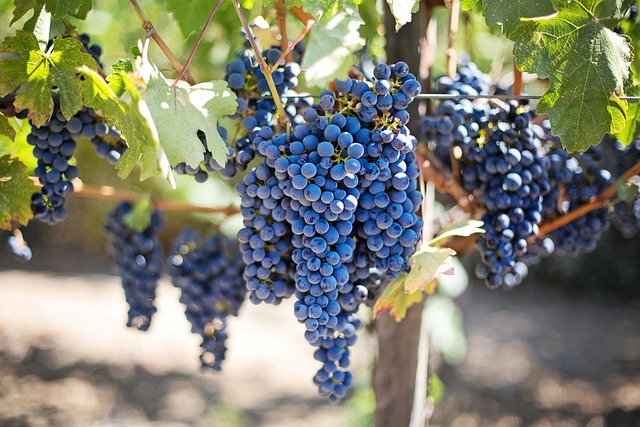 Boasting quite a few award-winning wineries and many Michelin-star restaurants, Yountville, CA is a must-visit on your next trip to Napa Valley. Even better, you can easily explore all that Yountville has to offer with a curated winery tour, complete with a knowledgeable tour guide and transportation from each winery to the next.
The town offers a wide range of wine-tasting experiences that showcase some of the finest Napa wineries and innovative Napa Valley blends. Regardless of whether you're a novice or a true lover of fine wines, there's truly something for everyone in Yountville, CA.
In this guide, we'll explore the best wineries and tasting rooms in Yountville, CA that provide a one-of-a-kind journey through the world of wine. Here are the top wineries to visit in Yountville to help you prepare for your next Napa Valley Wine Country trip.
1. Silver Trident Winery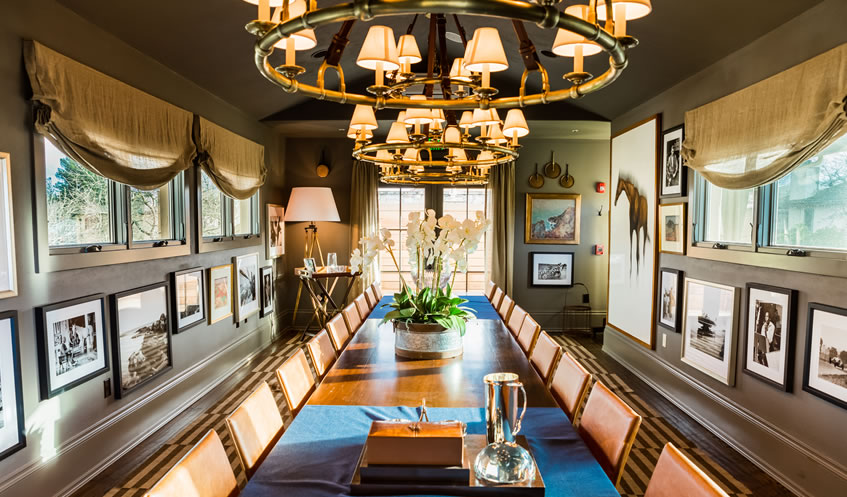 Located right in the heart of Yountville, Silver Trident Winery boasts a tasting salon that's truly unlike no other. The tasting salon exudes timeless elegance, featuring furnishings and décor by none less than Ralph Lauren Home, making for the perfect ambiance as you're tasting some of the finest wine of all Yountville wineries.
Under the ownership of expert winemaker Kari Auringer, Silver Trident Winery produces a wide range of amazing wines that truly showcase what Napa Valley's Yountville has to offer, from the velvety smooth Cabernet Sauvignon to a bright and refreshing glass of Sauvignon Blanc.
With music-themed names for their wines and exquisite tasting room décor, this winery provides a creative outlet for wine lovers. The tasting experience here goes hand in hand with the enjoyment of delicious wines, making it a must-visit spot in Yountville.
6495 Washington Street, Yountville, CA 94599
Website: Silver Trident Winery
2. Priest Ranch Wines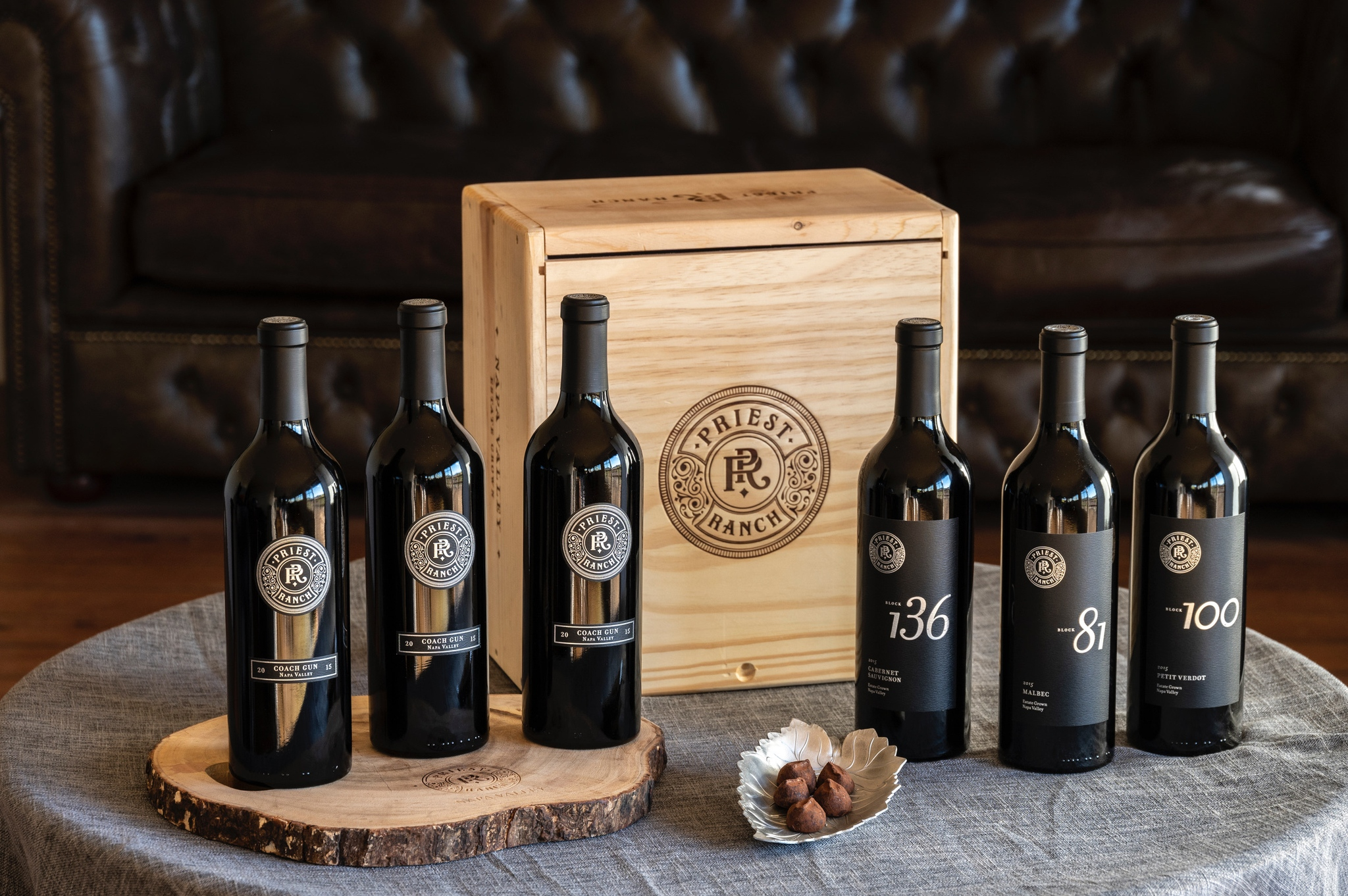 Priest Ranch Wines offer truly unique tasting, as it operates its winery across different estate vineyards in the area. Plus they even offer bacon tasting- what more could you ask for? If you haven't a wine pairing with bacon, then you're really missing out! These two unique flavors pair together perfectly and will have you wanting more.
The estate vineyards produce some of the finest wines in the Napa Valley region, and the Priest Ranch team only sources grapes from vineyards with the highest quality soils, microclimates, and care.
When visiting Priest Ranch, you'll be treated to a private tour of the vineyard, immersing yourself in the delicate art of winemaking.
6490 Washington Street, Yountville, CA 94599
Website: Priest Ranch Wines
3. Jessup Cellars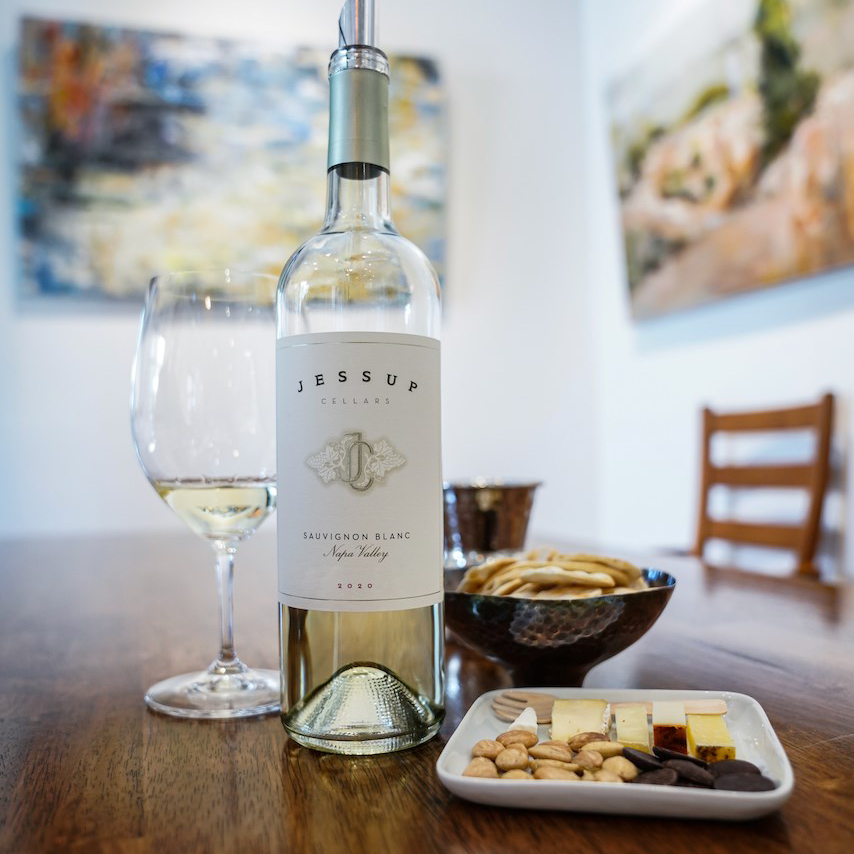 Also located on Washington Street, Jessup Cellars is easily one of the best wineries in Yountville California. Known for its charming tasting room and a range of top-notch wines, Jessup Cellars offers five wines for tasting, including their renowned Pinot Noir and Grenache Blanc.
You can drink one of these five wines in the location's wine bar, patio, or even in the winery's rather spacious gallery filled with beautiful curated art pieces. You have the option to pick between a classic flight or a more immersive look into their wines along with a cheese pairing. Either can also be enjoyed in the estate's outdoor area to enjoy the amazing views of beautiful Yountville around you.
The friendly staff and beautiful estate create a warm and inviting atmosphere for wine enthusiasts. To make sure you get the best out of your visit, make sure to check the event calendar before you go. Jessup Cellars sometimes have live music in the summer or a short film showing in the spring!
6740 Washington Street, Yountville, CA 94599
Website: Jessup Cellars
4. Hope & Grace Wines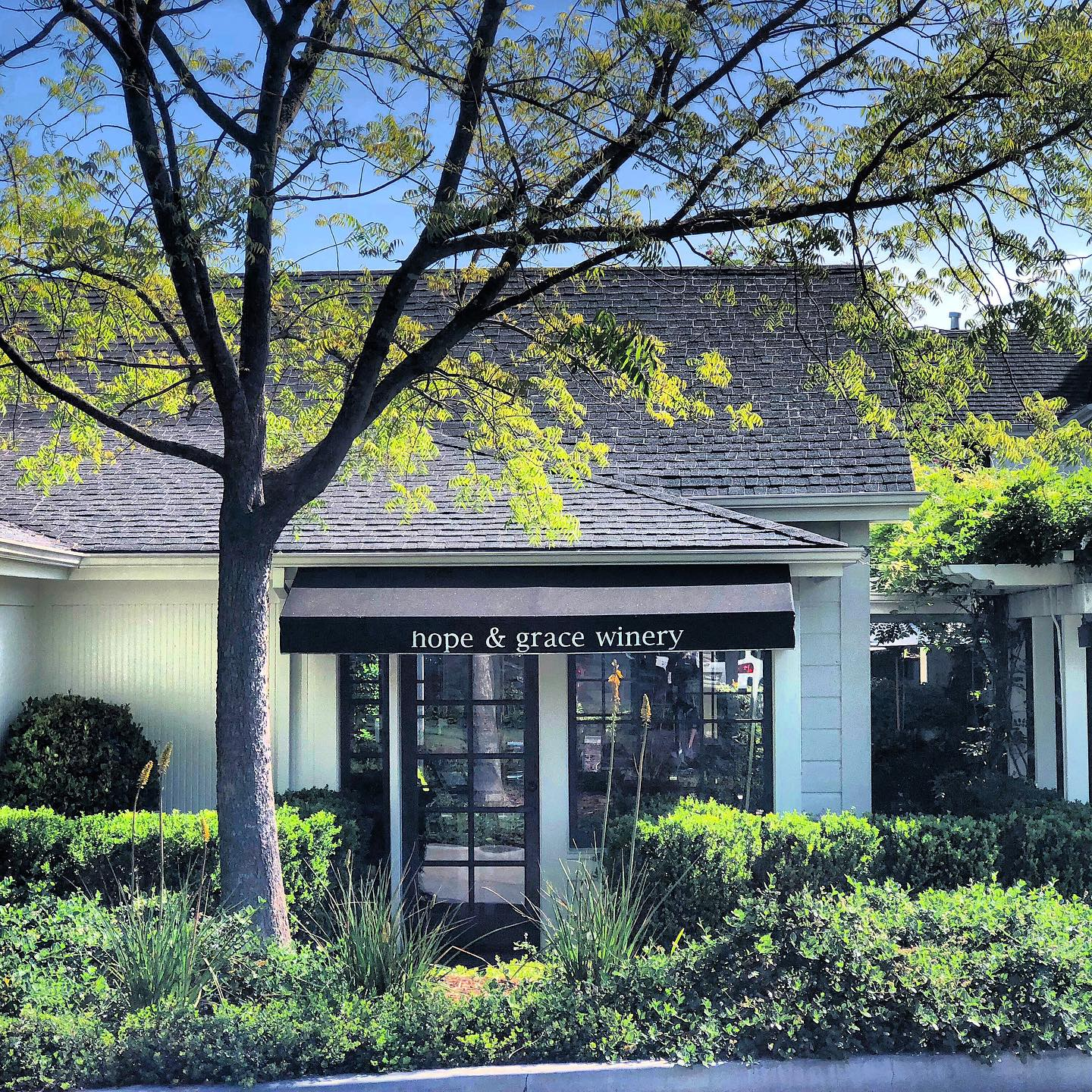 Hope & Grace Wine Collection is yet another one of Yountville's top-notch boutique wineries that provides an unparalleled wine-tasting experience. With humble beginnings in Yountville back in 2001, Hope & Grace Wines has since been one of the most loved and coveted of Yountville wineries.
Fast forward to the present day, this winery now produces more than 3,000 cases every year. Pinot Noir, Malbec, Cabernet Sauvignon, Dry Riesling, and Chardonnay are specialties for the true wine lover.
The winery offers private tastings in its beautiful tasting rooms, giving guests a chance to explore the exquisite flavors of their artisanal wines.
6540 Washington Street, Yountville, CA 94599
Website: Hope & Grace Wines
5. Handwritten Wines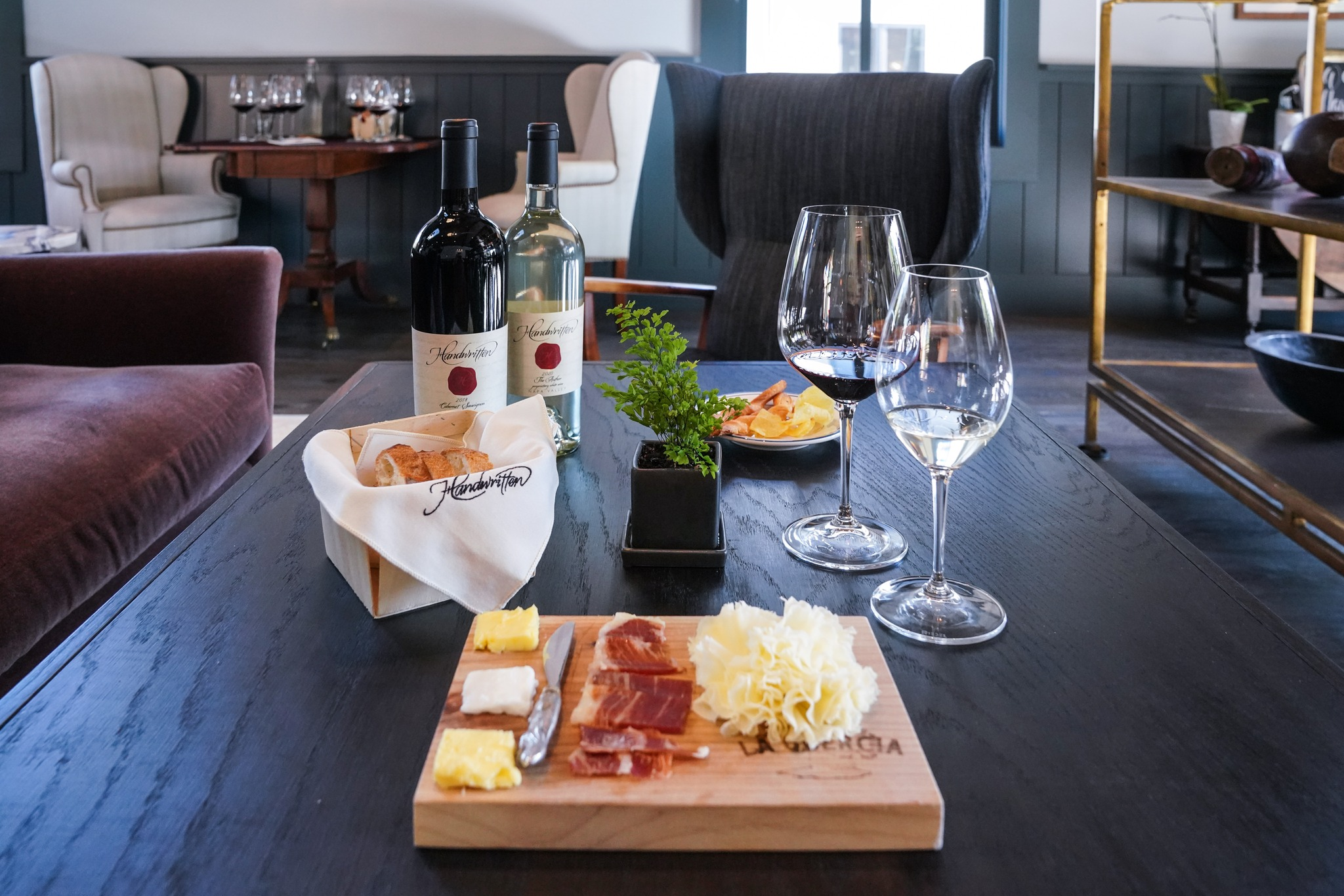 Being in business since 2009, Handwritten has well-established itself as one of the best in the region amongst other wineries, especially for wine aficionados seeking a more personalized experience in the Napa County area. This boutique winery offers private tastings in its beautifully curated tasting rooms and allows you to choose from a selection of wines.
Handwritten Wines take pride in their meticulous approach to winemaking, ensuring that every sip is better than the last. You can opt for one of two experience options available in their tasting room: the Classic Experience and the Bread-and-Butter Experience.
The Classic Experience features a selection of five wines along with crackers and truffle potato chips. If you go for the Bread-and-Butter experience, you'll enjoy five amazing wines along with jars of butter, cheese, and artisan bread to complement.
Regardless of which you choose, you can't go wrong. Handwritten is truly one of the best local tasting rooms in the area and absolutely deserves a try.
6494 Washington Street, Yountville, CA 94559
Website: Handwritten Wines
6. Stewart Cellars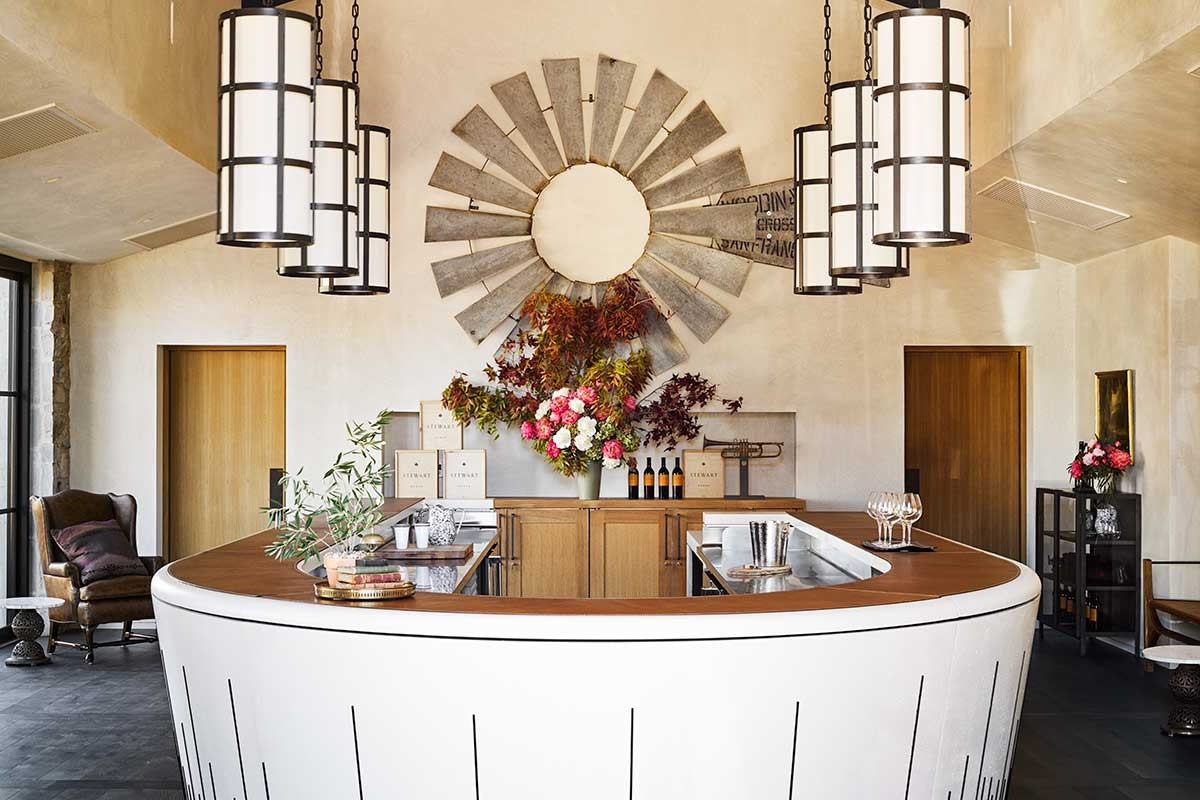 With its beautiful outdoor patio and wine-tasting salon, Stewart has quickly gained a reputation as one of the top wineries in Yountville. To ensure the finest quality, they source their grapes from some of the most prestigious vineyards in both Napa and Sonoma Valley.
Founded in 2000, the winery offers a wide selection of wines to choose from, including their famed Cabernet Sauvignon. The inviting ambiance of the tasting room and friendly staff make Stewart Cellars a favorite among visitors.
This wine cellar offers three experiences in its tasting room: the Portfolio, the Curated Wine & Cheese, and the Nomad Cabernet Sauvignon. All of the experiences take place either in their tasting room (Tasting Hall) or the outdoor Courtyard and last anywhere between 45-90 minutes.
6752 Washington St, Yountville, CA 94599
Website: Stewart Cellars
7. Goosecross Cellars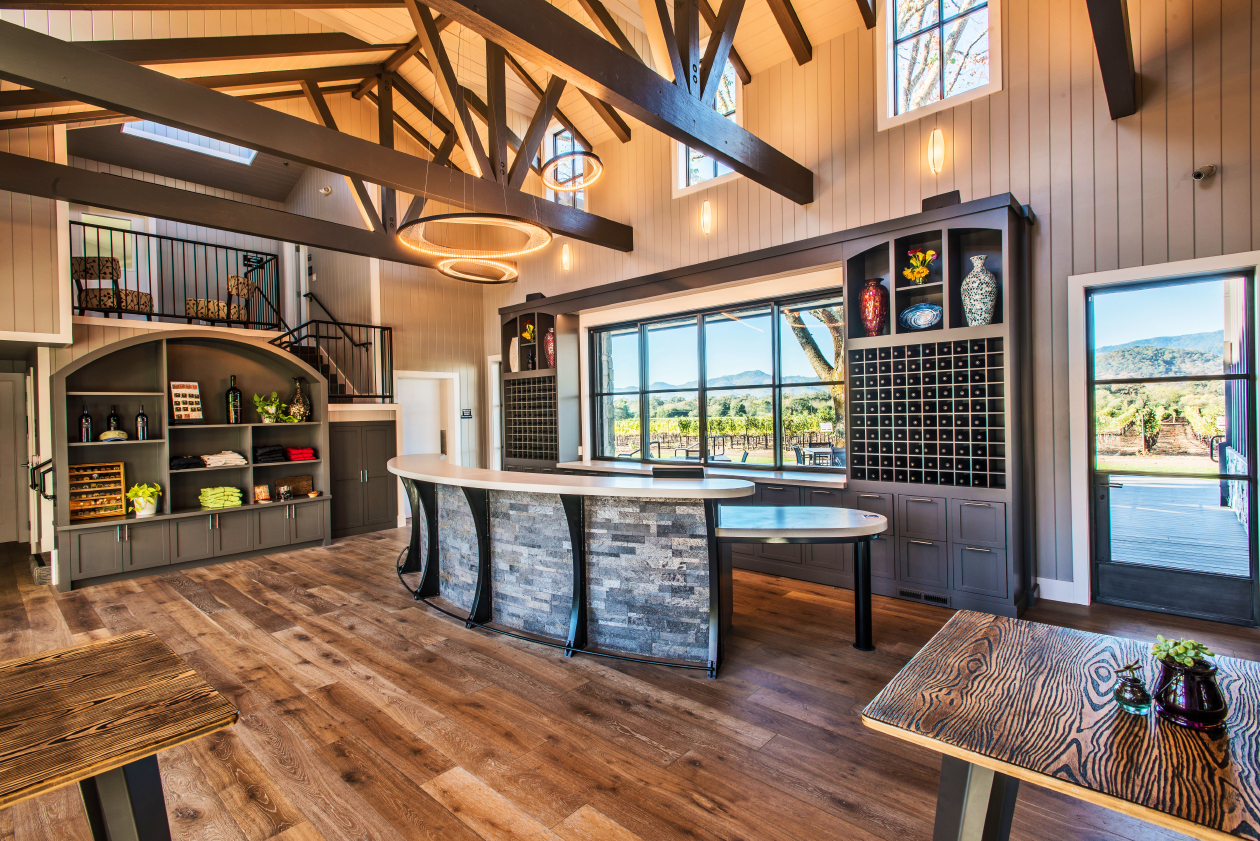 Sure it may be one of the smaller operations compared to nearby wineries, but that doesn't stop this owner-operated winery from producing a diverse selection of wines and offering a Yountville tasting room that surpasses expectations. Goosecross Cellars proudly crafts its wines from its own vineyard, ensuring a genuine and authentic experience.
You can soak in unrivaled views of the nearby Mayacamas Mountains and even the vineyard blocks on the estate. from either their intimate and relaxed tasting room or their artfully curated outdoor space.
The intimate setting and personalized attention make the tasting experience truly special. As an extra treat, the amazing staff is usually happy to give you a quick tour of the estate's tiny cellar, where you can often see the wine-crafting in action.
1119 State Lane, Yountville, CA 94599
Website: Goosecross Cellars
8. Domaine Chandon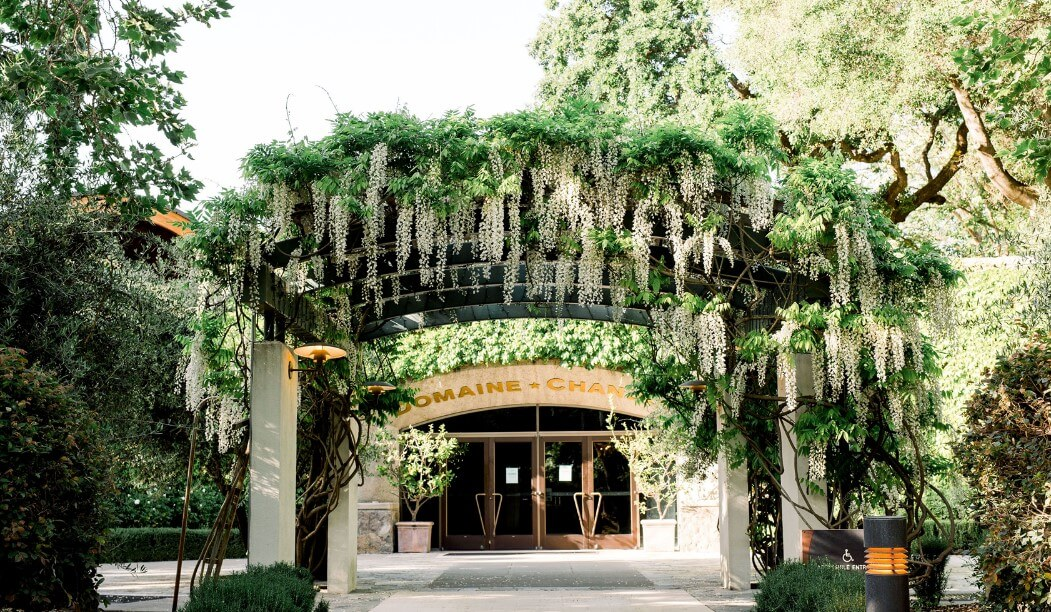 A visit to Yountville simply wouldn't be complete without a quick stop by Domaine Chandon, or Chandon for short. Unlike the rest of the wineries on this list, Chandon heavily focuses on crafting a wide selection of sparkling wines including the popular Garden Spritz Tea, Cuvee, and Demi-Sec. Chandon produces a selection of still wines to choose from as well.
This iconic winery offers a tour that explores its several vineyards and wine cellars (they're very IG-worthy if you're into that sort of thing). If you're hungry, Domaine Chandon also offers a surprisingly wide range of menu options, including pizza, tacos, and cheese boards.
The beautiful outdoor patio is the perfect place to relax and enjoy the scenic beauty while sipping on some of Napa Valley's great wines.
1 California Drive, Yountville, CA 94599
Website: Domaine Chandon
9. Cliff Lede Vineyards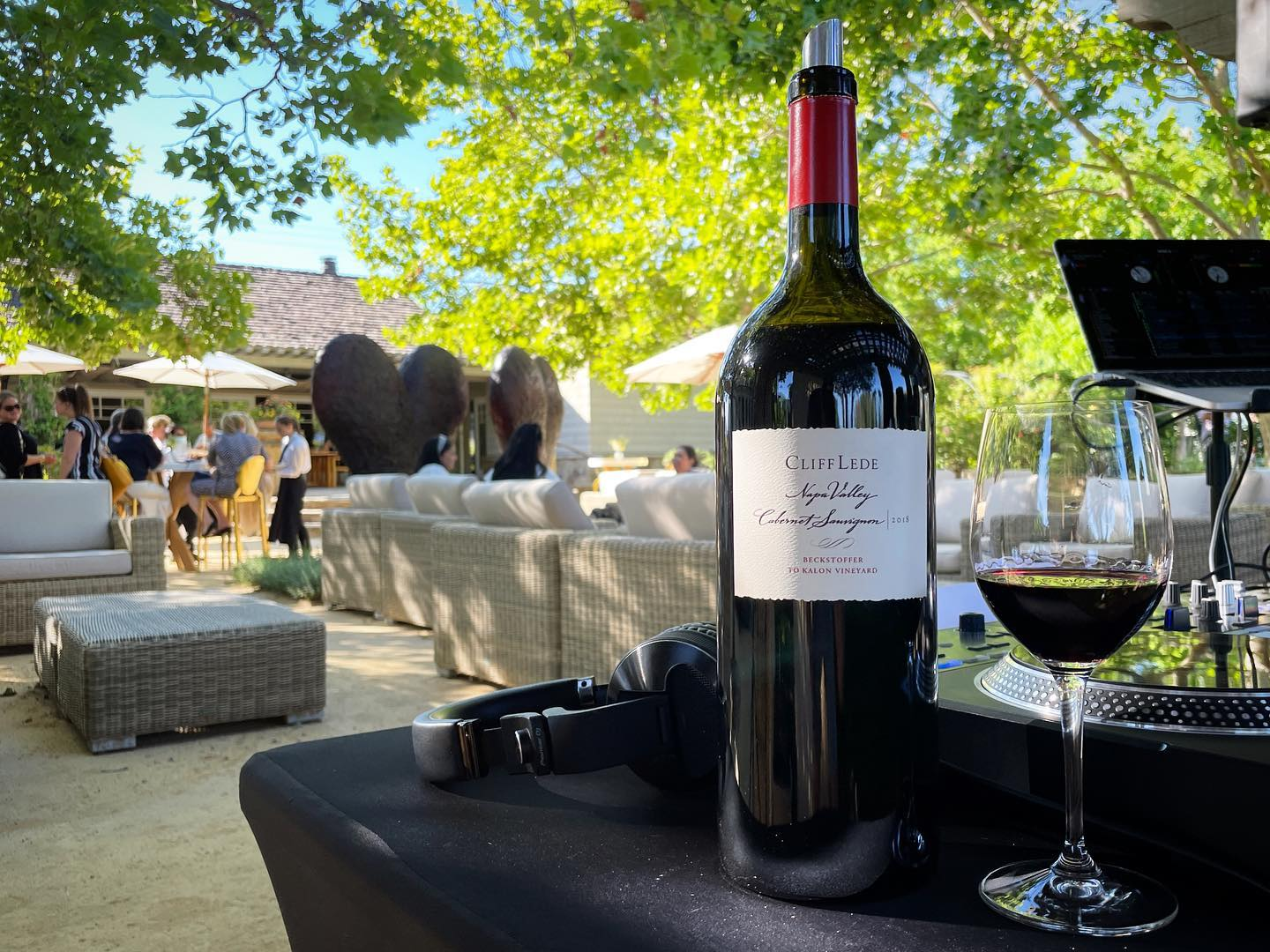 With a rich history dating back to the 19th century, this winery boasts a long legacy of winemaking excellence. Their carefully crafted range of wines includes elegant Sauvignon Blancs, rich Cabernet Sauvignons, and everything in between.
As for the Yountville tasting room itself, it is beautifully designed and even features a rock art exhibit, which adds a unique touch. The friendly staff will guide you through one of the tasting experiences, which range from the more standard Reserved Tasting on the beautiful veranda to the Backstage Tasting Lounge experience.
The latter gives you access to Cliff Lede's lounge which features rotating art exhibits and either a single vineyard, appellation series, platinum, or library wines for you to get a complete feel of the selection.
1473 Yountville Cross Road, Yountville, CA, 94599
Website: Cliff Lede Vineyards
10. Hestan Vineyards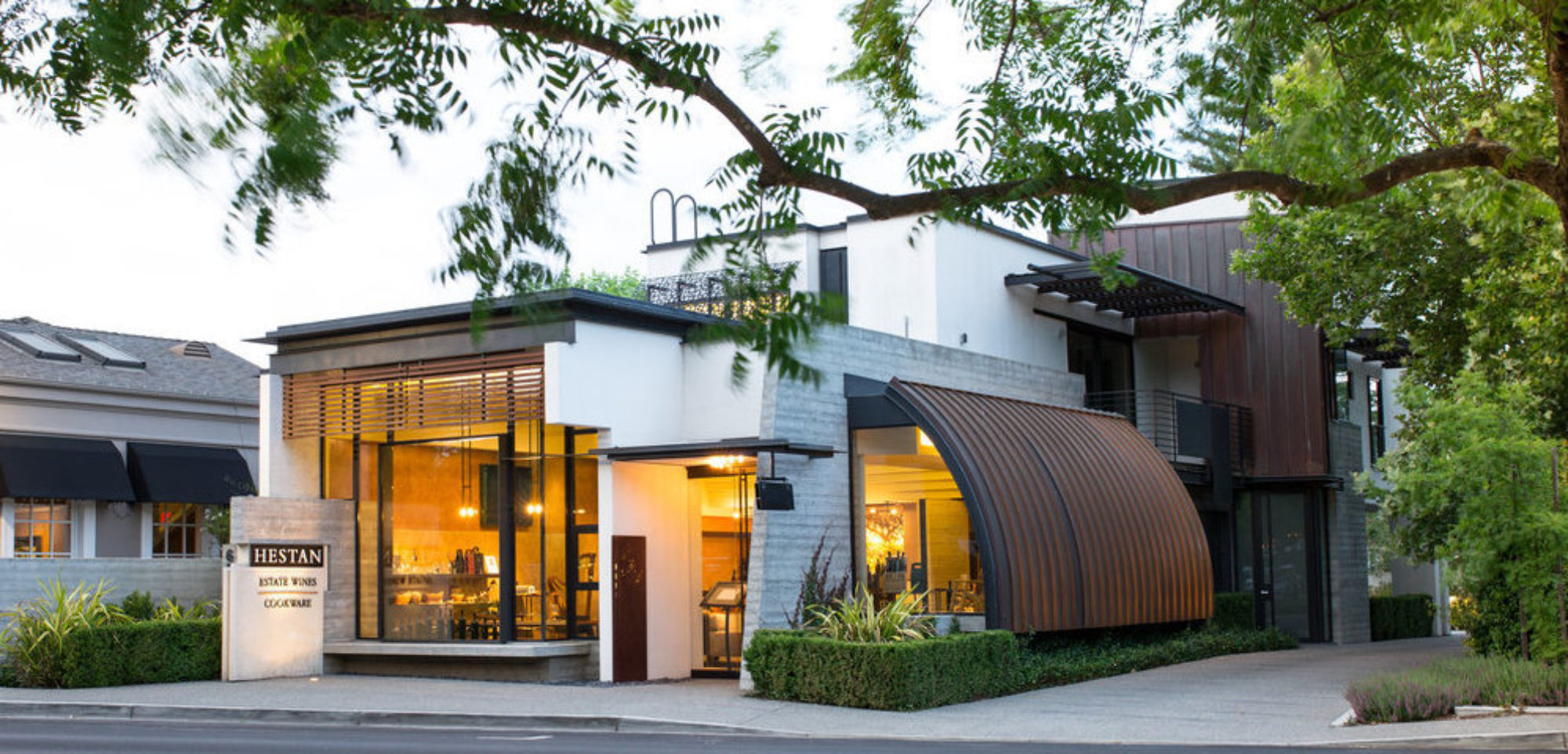 Hidden in Napa Valley's eastern slopes, Hestan Vineyards is a 237-acre picturesque estate that not only crafts an amazing wine selection but does so with Mother Nature in mind: both the vineyard and estate gardens are 100% solar-powered and sustainably maintained.
The Yountville tasting room features a fairly new tasting salon built in 2013. The tasting room is both elegant and modern in design, being created of poured concrete, glass, and steel fixtures. You can book a wine flight experience daily, but reservations are required.
6548 Washington Street, Yountville, CA 94599
Website: Hestan Vineyards
11. RH Wine Vault
Rather than being a boutique winery, RH is a wine club that features a highly-curated collection of the finest wines from all of California. Whether you're a seasoned collector or just a passionate lover of wine, RH Vault offers a seamless and luxurious experience, embracing the essence of Napa Valley's prestigious wine culture.
It doesn't hurt that their location is absolutely luxurious and ridiculously Instagrammable.
6725 Washington St, Yountville, CA, 94599
Website: RH Wine Vault
12. The French Laundry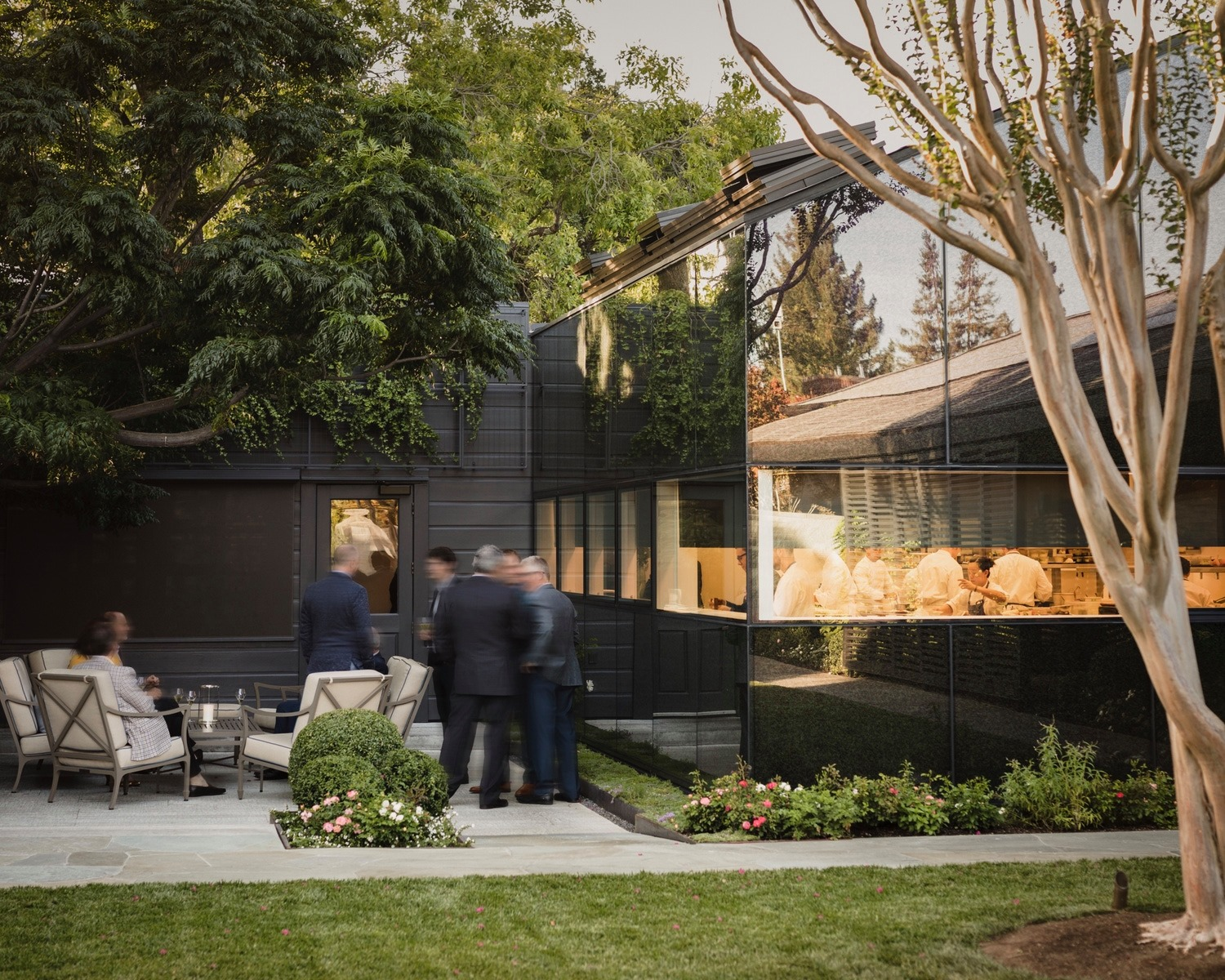 While not exactly a winery, it is a fine-dining restaurant that absolutely deserves a mention in this list. This world-renowned restaurant in Yountville offers wine pairings that perfectly complement its amazing dishes.
The restaurant provides a luxurious wine experience that is unlike other wineries in downtown Yountville. Rather than serving up self-crafted wines, it features a selection of bottles from all over the world, with wines from the most famous producers in each region. It truly is an amazing experience and deserves to be on the itinerary for your visit to Yountville.
Pro tip: Get a complete feel of Yountville's culinary and wine scenery with this Yountville Food and Wine Tour! The French Laundry is on the itinerary amongst other hot spots.
6640 Washington St, Yountville, CA 94599
Website: The French Laundry
FAQs: Best Wineries in Yountville California
What is Yountville CA known for?
Yountville, CA, is famously known as the "Culinary Capital of Napa Valley" for its next-level dining scene and several Michelin-starred restaurants.
Aside from the amazing eats, Yountville is also known for its rolling hills, vineyard views, and of course, the many distinguished wineries including the best wineries in Yountville listed in this guide.
Where do you fly into for Yountville CA?
Hands down, the most convenient airports to fly into are the San Francisco International Airport (SFO) and the Oakland International Airport (OAK). Both airports offer a range of both domestic and international flights, making them perfect options for travelers coming from just about anywhere.
From either airport, you can easily reach Yountville by car or by private transport, with a scenic drive of roughly 1.5 to 2 hours (depending on traffic and weather conditions of course).
What are the top restaurants in Yountville, California?
There are many culinary wonders in this town, but one must-visit spot is the renowned French Laundry, a three-Michelin-starred restaurant known for its farm-to-table cuisine and worldly wine experience.
Some other notable mentions include Bouchon Bistro (French), Bottega (Italian), and Angèle (seafood), to name a few.
What county is Yountville CA in?
Yountville, CA, is located in Napa County.
When is the best time to visit Yountville, California?
Unlike the weather in, say, Los Angeles and the rest of SoCal, NorCal tends to have cooler weather rolling in during the winter months. The best time to visit Yountville, California, is during the spring and fall months.
From March to May and September to November, you'll be able to enjoy beautifully mild weather, more wineries in full swing, and lots of outdoor activities to really round out your Napa Valley trip.
How can I get around Yountville and Napa Valley without a car?
Exploring Yountville and Napa Valley without a car is a breeze. Yountville is walkable, making it easy to get from each winery/shop to the next. For further treks, you can use the Vine Transit system, which offers affordable bus services from Yountville to other towns.
There are also shuttle services and private tours that cater to travelers without a car, providing a comfortable way to explore the region's vineyards hassle-free.
Best Wineries in Yountville CA: Final Thoughts
All in all, Yountville, California, is a wine lover's paradise, with its tiny town charm and walking distance to many wineries. From innovative Napa Valley blends to top-notch options, Yountville wineries offer tons of opportunities to explore the world of wine.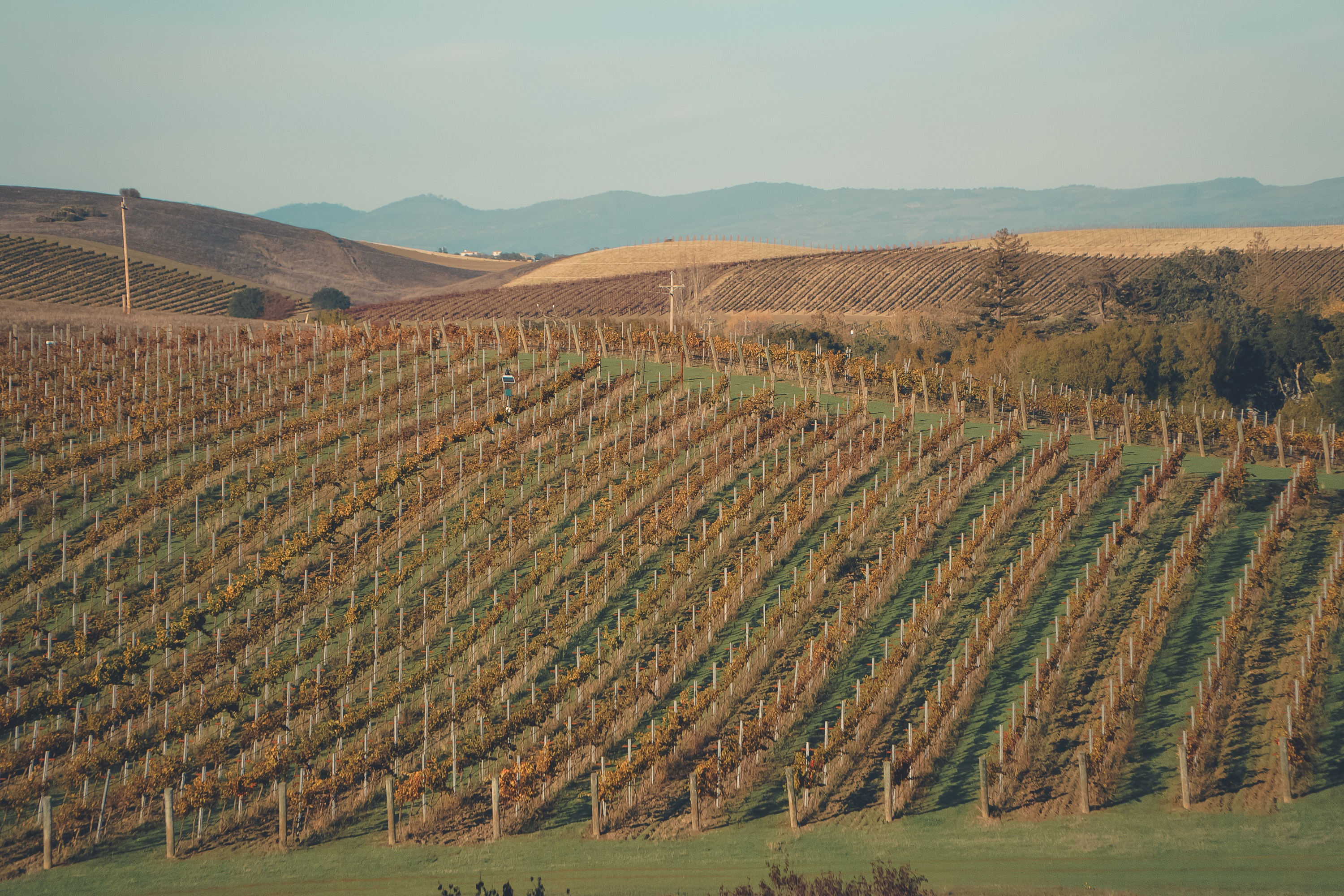 Whether you're a seasoned wine enthusiast or a budding novice, the best wineries in Yountville are sure to provide you with unforgettable wine-tasting experiences. Cheers to a great time (and great wine) in Yountville!